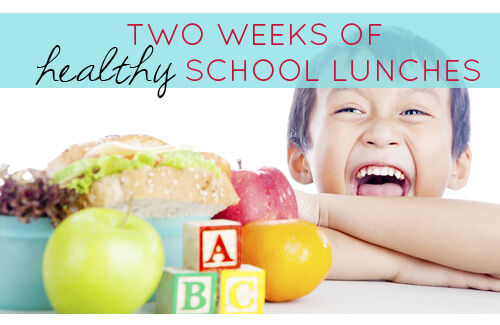 Another day, another vegemite sandwich? No way! Variety is the spice of life, so when it comes to making nutritious school lunches it pays to get creative. We've put together two weeks of delicious, healthy and quirky lunch box options that are so good you'll be making an extra portion for yourself!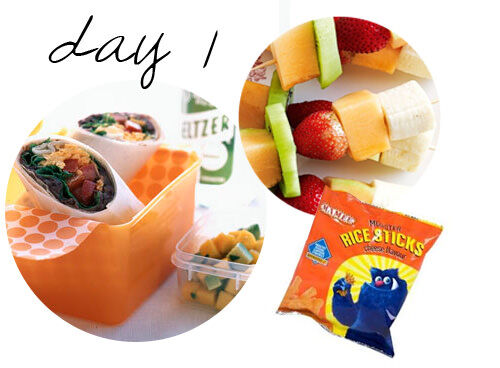 Day 1
Go meatless Mexican with a Taco Salad Wrap (recipe at Martha Stewart), stay sweet with cute Fruit Kebabs (recipe at taste.com.au), then add some Mamee Rice Sticks for a yummy snack (gluten free).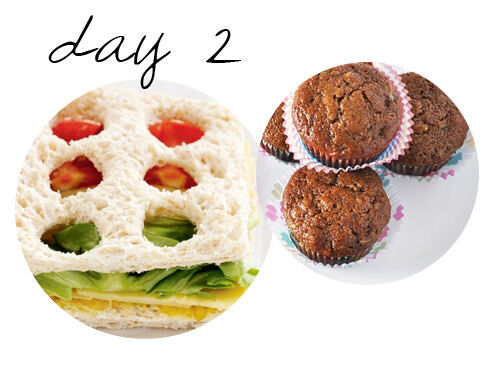 Day 2
This cute traffic light sandwich says green means EAT! (recipe at taste.com.au), then sneak in some hidden veg with zucchini and banana muffins (recipe at Savouring Thyme)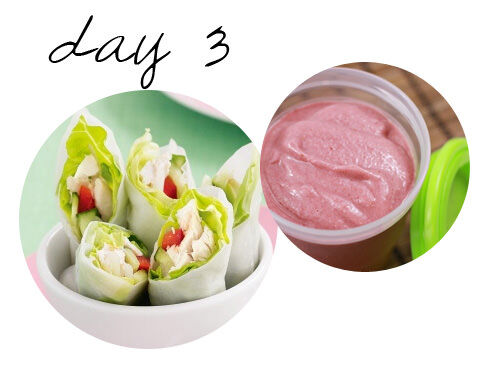 Day 3
Whip up some yummy chicken and vegetable rice paper rolls (recipe from Taste.com.au). Freeze these strawberry and peach smoothies and pop them in a lunch box to slowly melt (recipe at Food for My family)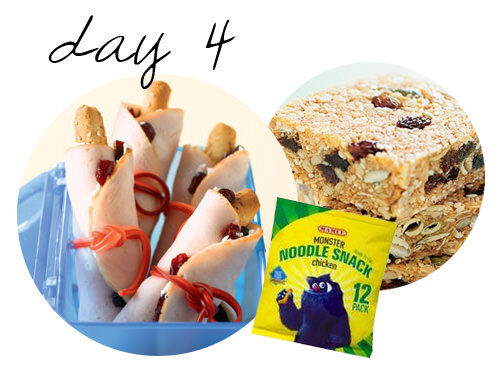 Day 4
Make these quirky inside-out sandwiches using breadsticks (recipe at Canadian Family). Cook up these nutrient-packed home-made muesli bars (recipe at taste.com.au), then add in a crunchy Mamee ready-to-eat Noodle Snack.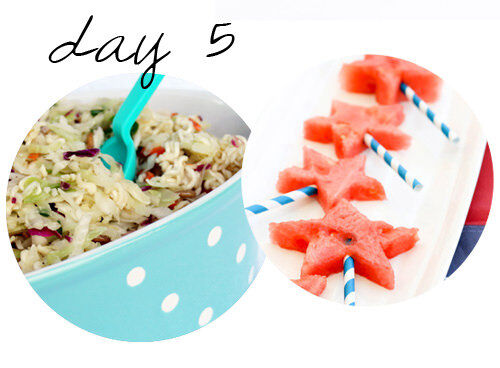 Day 5
Make a delicious cold Noodle salad (recipe at Greene Acres Hobby Farm) and grab a cookie-cutter and a straw to create watermelon pops! (via Krissy's Creations)
Day 6
Bake a batch of these cute baby frittatas (recipe at Weelicious). Thread grapes on skewers and freeze to create grapesicles (recipe at Instructables)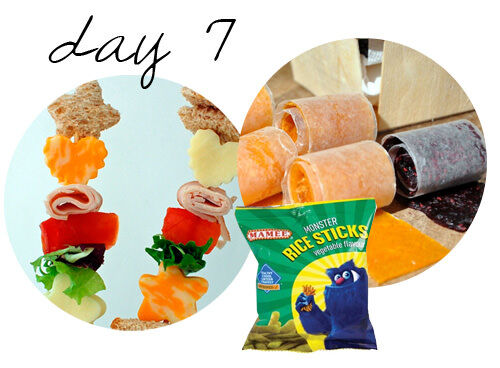 Day 7
Continue the kebab theme with sticky stacky sandwiches (Recipe at Super Healthy Kids). Win points with the kids when you make your own fruit roll-ups (recipe at Love U Madly). Add in some Mamee rice snacks for a delicious gluten-free snack.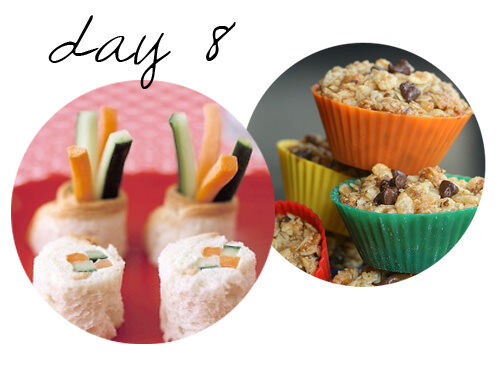 Day 8
Roll up some sandwich sushi (recipe at Martha Stewart) Treat the kids with these indulgent choc-chip granola bites (recipe at Another Lunch)
Day 9
Create a colourful, healthy rainbow wrap (recipe at Super Healthy Kids) Ignore requests for lollies and make your own gummy fruit instead! (recipe at All Day I Dream About Food)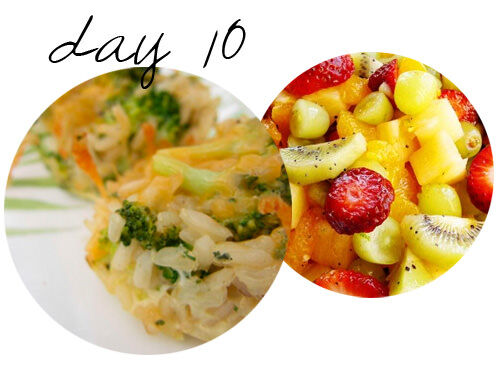 Day 10
Make a batch of these Cheesy broccoli rice casserole cups and freeze the left-overs (recipe at Once a Month Mom) Take your fruit up a notch with this honey lime fruit salad (recipe at Mel's kitchen cafe)
(This post is sponsored by Mamee)