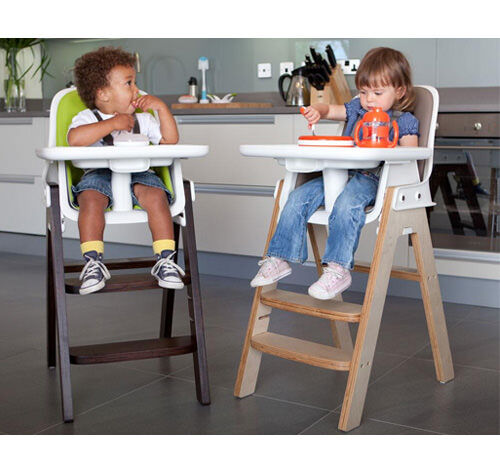 No need to choose between designer good looks or practical details – the OXO Tot Sprout high chair has it all.
First, the practical: This cool high chair ticks the safety box with a five-point harness, and gets a gold star for cleanliness with wipe-clean surfaces and no tricky corners for food scraps to hide. You can easily adjust the seat height, depth and footrest without tools, and manoeuvre the tray table with one hand. Then as your baby turns in to a toddler, your Sprout magically converts to a junior chair.
And now for the fun bit: groovy coloured cushioned seats, co-ordinating timber legs and sleek curves make this chair a stunner. You'll love the fact that your child will still be using it when they're five. Now if it could just have a mechanism to stop babies throwing their dinner everywhere, it would be perfect!
Available from The Baby Store – $399