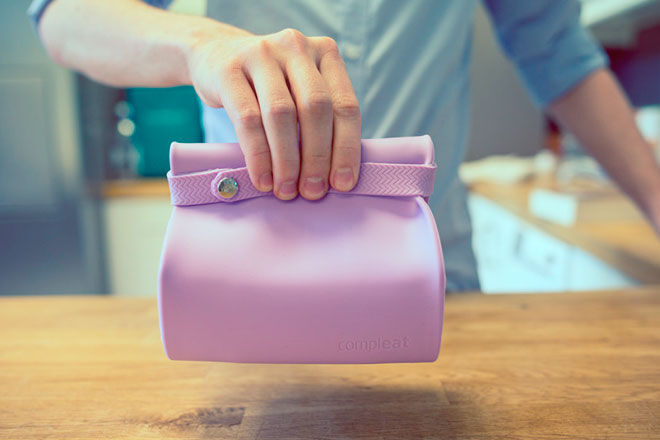 We all want to do our bit for the environment, don't we? It's the little things that make a big difference, and by cutting out disposable rubbish in our family's lunchboxes every day we can reduce our waste considerably. So how do we do that? Glad you asked.
Here's a run down of the handiest wrap-free lunchboxes and accessories…
1. Zestio Reusable Food Pouches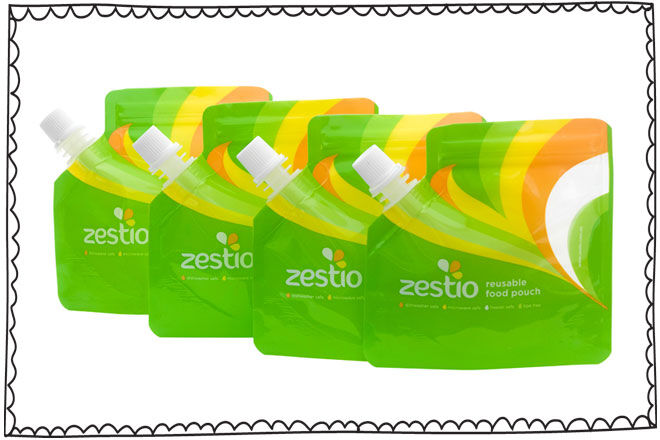 The perfect size for a baby's meal or child's snack, these nifty reusable food pouches from Zestio ($12 for a pack of four) are square with a corner spout, making them easier to pack in lunchboxes. Add dissolvable labels for keeping track of contents and a soft silicone spout topper that won't damage little gums, and you've got an all-round genius product! Our top tip: on hot summer days, fill with water and freeze to make lunchbox ice brick coolers!
2. Goodbyn Hero lunchboxes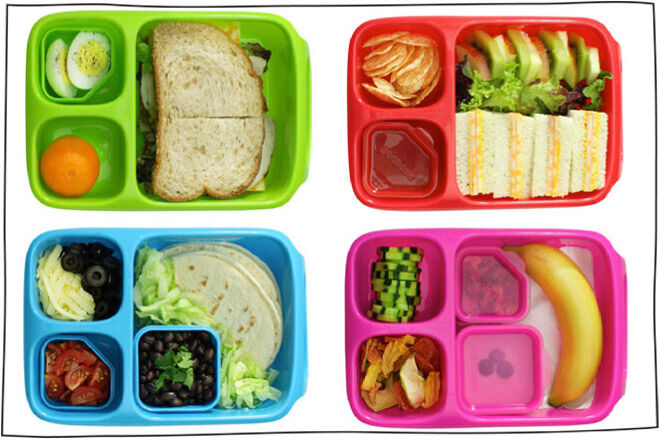 We love the flexibility of the Goodbyn Hero lunchbox ($24.95): as well as three main compartments, there are also two additional leak-proof containers (or 'dippers') that are perfect for yoghurt, a stack of cucumbers or a pinch of blueberries.
3. Lunchbots lunchboxes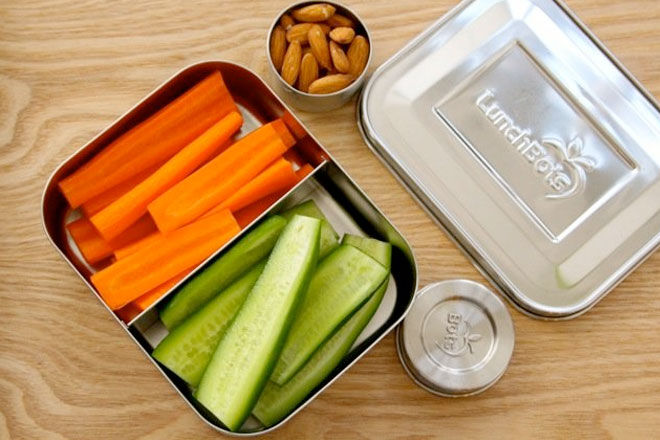 With a sophisticated stainless-steel look, Lunchbots lunchboxes (from $17.09) will suit even the older kids in the household. Take your pick from one to four compartments to feed even the hungriest growth-spurting child.
4. Fit & Fresh Chill Containers
Snap-in ice packs make these containers from Fit & Fresh ($6.95) a cool option for lunches.
5. BenElke Lunch Bag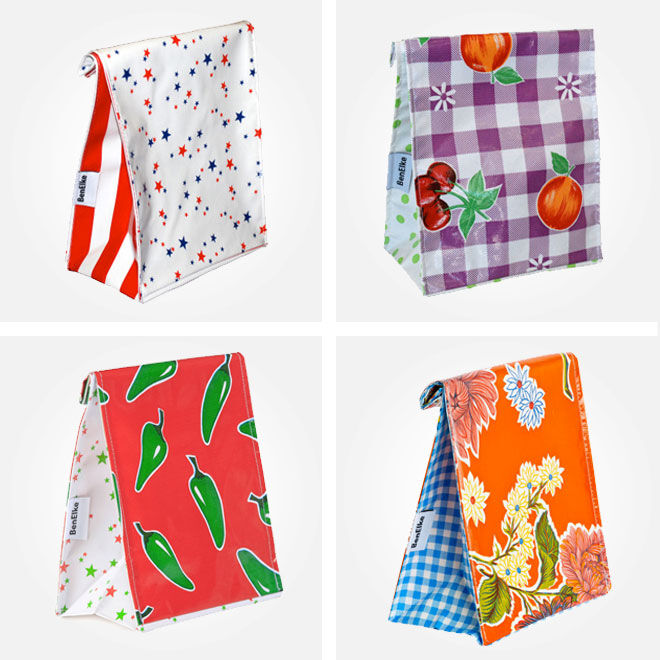 Fun, fresh and funky lunch bags from BenElke ($17.50) will make your packed lunches look as good as they taste!
6. Nude Food Movers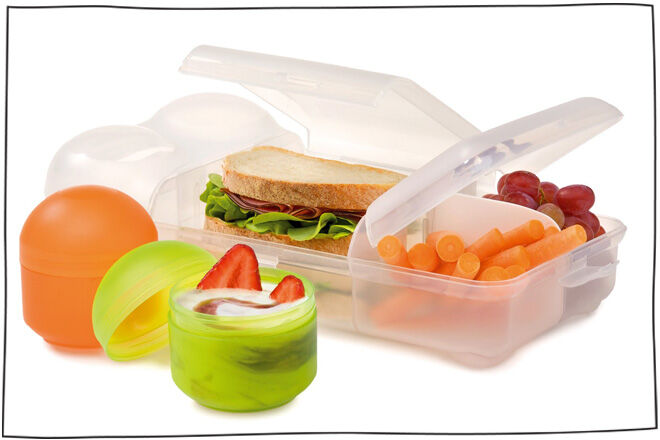 Food likes to be nude. We like it fresh. Nude & fresh. Nude Food Movers ($12.71). Problem solved.
7. Compleat Food Bag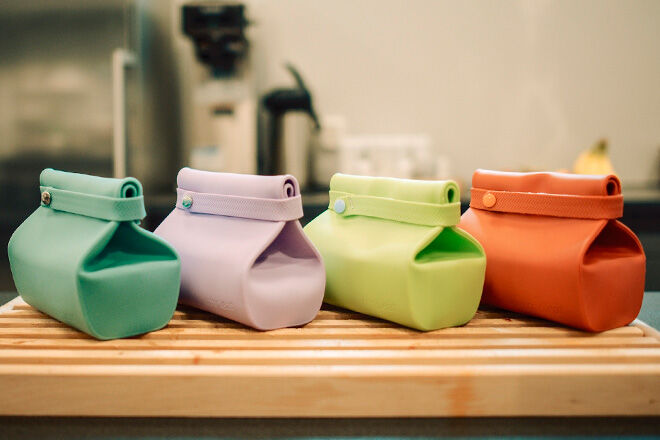 These divine food bags from Compleat ($32.50) will have you wanting one of each colour. Made from 100% food grade silicone, each bag can be easily cleaned and even added to the dishwasher!
8. Kids Konserve Sandwich Wraps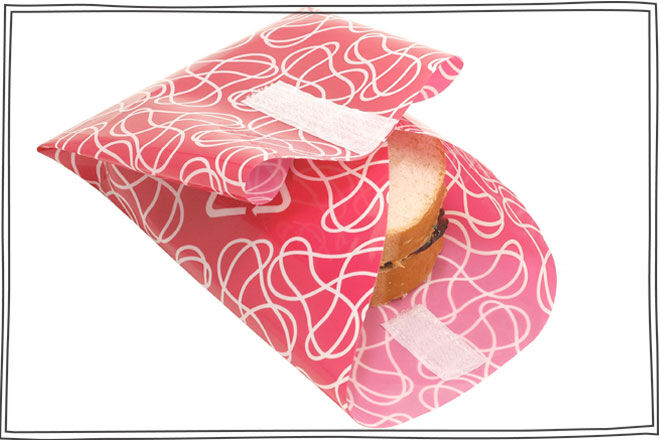 No more wrestling with sticky cling wrap! Use (and re-use) a sandwich wrap from Kids Konserve ($10.70).
9. Fluf Lunch Bags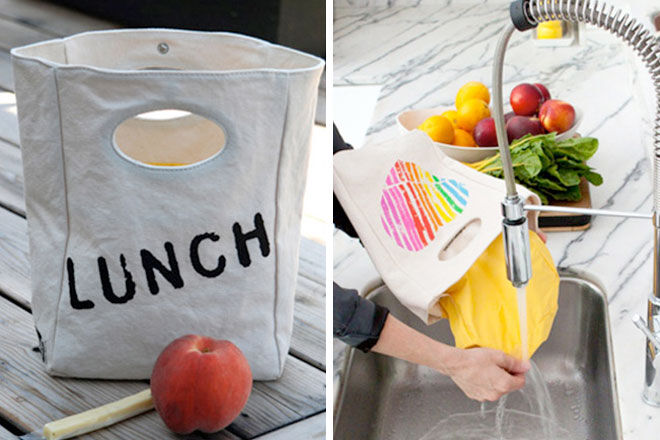 Goodbye plastic bags. The range of washable lunch bags and snack packs from Fluf (from $29.95) will have your whole family begging you to pack their lunch every day!
10. Keep Leaf Food Wraps
Keep your sandwich, roll or wrap fresh without the waste – and while you're at it, use the food wrap from Keep Leaf ($11) as a plate! Clever much?
11. Fuel Snack n Dip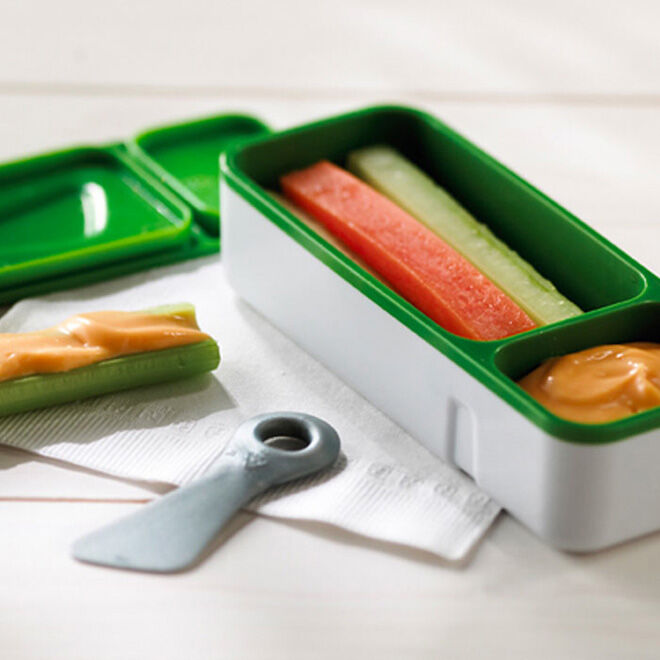 Time to get creative with the crudities! Fuel Snack n Dip ($7.95) makes healthy eating easier. Now you can pack dips and veggie sticks without all the dreaded mess.
12. Kids Konserve Snack Jars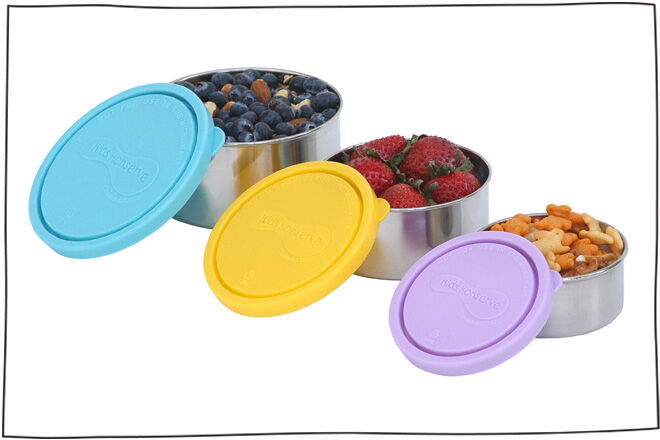 The perfect solution for food storage, Kids Konserve ($31 for 3 pack) snack jars nest inside each other so they take up less room in your cupboard (if they ever make it there!).
13. Lunchskins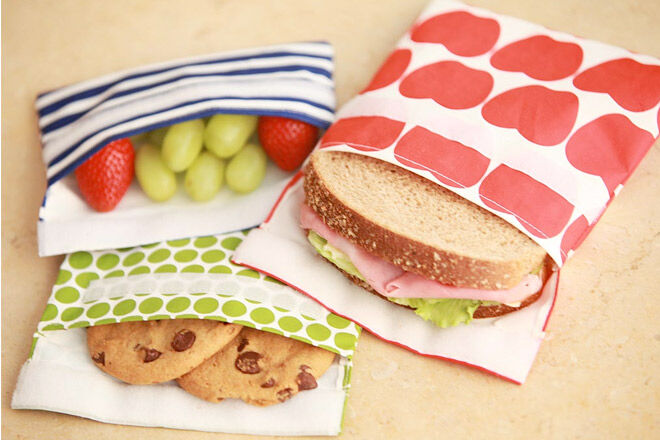 Lunchskins. Save money, save the earth, and look cool. Easy. Now go save the world one sandwich at a time! (From $10.45)
14. Sili Squeeze Food Pouches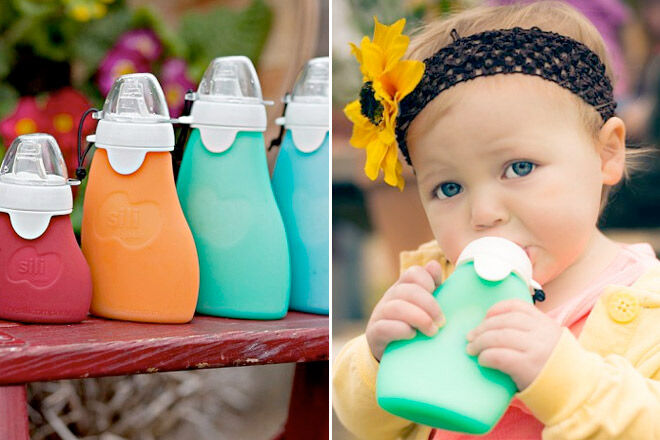 Sili Squeeze reusable silicone food pouches (from $22.95) are available in both a spill proof and a free flow option. Fill with yoghurt and smoothies for the young ones and fruit purees for the tots!
15. PlanetBox Lunchbox Trays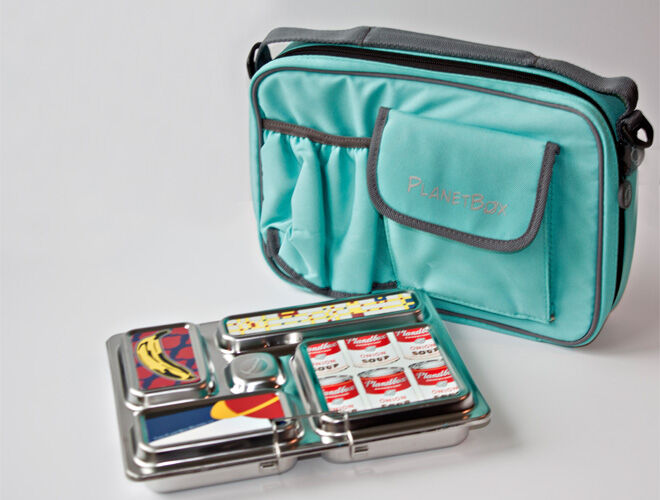 PlanetBox stainless steel lunchbox trays (from $62) have loads of compartments to separate your litter-less lunch, plus cool magnets to decorate the exterior.
16. Tupperware Sandwich Keeper Plus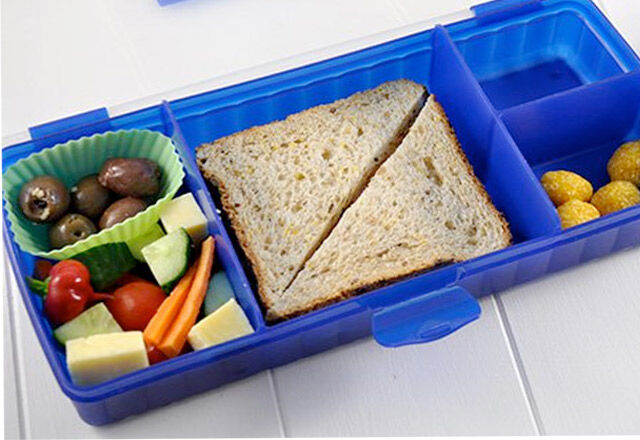 Made to hold way more than just a sarnie, the modestly-named Sandwich Keeper Plus from Tupperware ($33) is definitely a keeper. Lifetime guarantee? Yes please.
17. Green Essentials Lunch Box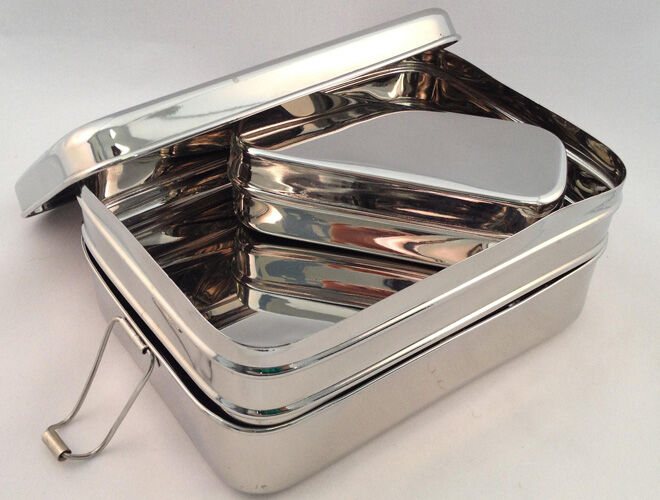 This stainless steel stackable lunch box range is simple, clever design from Green Essentials (from $34.95). Each lunchbox comes complete with two stackable steel compartments and one smaller container, perfect for keeping crudities or grapes separate from the rest.
18. Klean Kanteen Range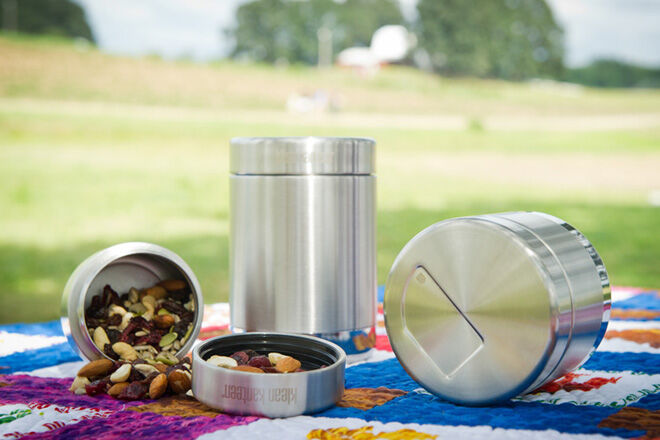 The Klean Kanteen vacuum insulated range (from $24.95) has so many uses for food storage. Keep things toasty warm or icy cool for up to 12 hours.
19. Lock & Lock Lunchboxes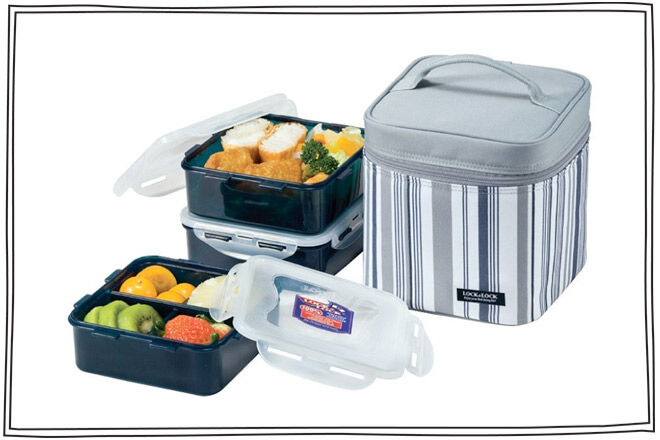 Everything you need for a healthy lunch with no rubbish, locked and loaded with Lock & Lock.(from $13.20)
20. Compleat Foodskin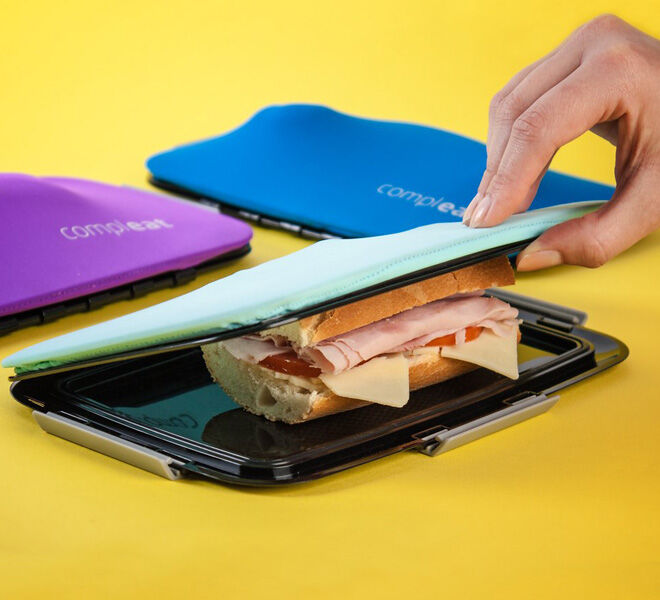 Keep it together! Your sandwich, that is! Say goodbye to fillings falling out with a Compleat Foodskin, made to embrace your roll or wrap in a snug silicone hug right up until lunchtime.