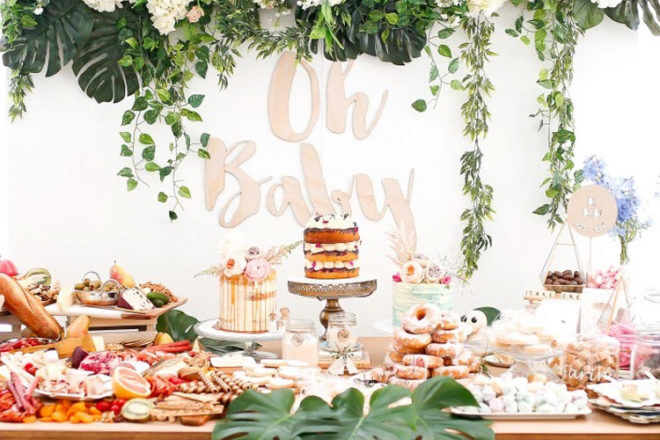 Baby is incubating nicely, your house is filled with excitement (and perhaps a little fear – don't worry, it's completely normal) and your friends are placing bets on whether it's a boy or a girl.
Yep, it's definitely time for a baby shower!
If you're the lucky friend who volunteered to be the chief party planner, then hats off to you. There's a lot to think about when planning a baby shower, but luckily for you, we've pieced together a little run-down to make the shower planning process as stress-free as possible.
Read More:
The ultimate baby shower gift guide
9 baby shower games that will get the party started
8 creative ideas for your baby's gender reveal
1. Theme & Decorations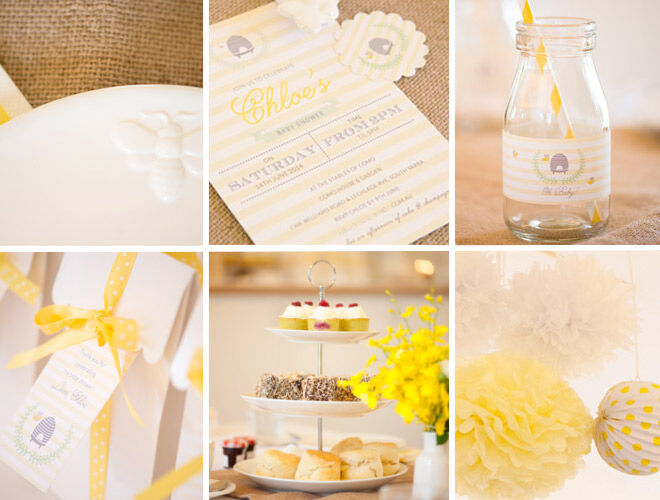 Taking the reins on hosting a baby shower can be initially daunting, but the best way to squash those nerves is to jump right in.
Once the venue has been decided, sit around with friends or mum-to-be and brainstorm some theme ideas for the shower.
Once a theme is in place you can really start to enjoy the fun stuff like decorations, invites, games and favours.
We hosted our very own Bumble Bee Baby Shower last year and it was bee-autiful! Some great motifs to inspire baby shower themes include: baby clothes, owls, pretty pastels, rocking horses, tiny feet, teddy bear's picnic, baby elephants, storks, rubber duckies, confetti, flowers/gardens and popular children's story figures, such as Peter Rabbit.
2. Guest List & Invites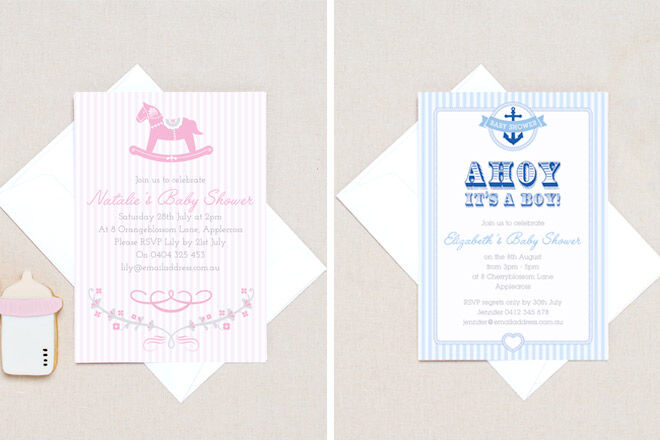 It's time to start crunching numbers about a month or two before the intended date. Chat with the mum-to-be to see how big she wants her baby shower to be. Is it open to all family and friends or is an intimate gathering more her thing?
When the guest list is done you can get to work on the invites. If you already have a theme in mind, look for complimentary invites. We can't go past these gorgeous personalised baby shower invitations from Love JK.
3. Gifts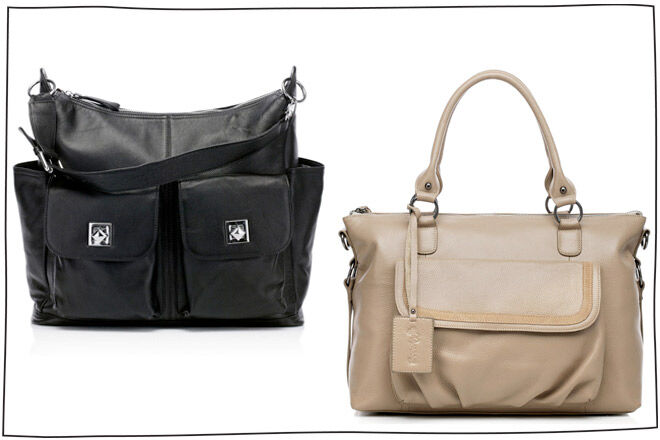 Who doesn't love cooing over itty-bitty baby items? From useful sock sets for sweet little baby feet to generous gifts such as bouncers or nappy bags – there are just so many fabulous baby shower gift options.
To help you source the coolest, must-have baby gifts, we've put together our very own ultimate baby shower gift guide.
4. Food & Drink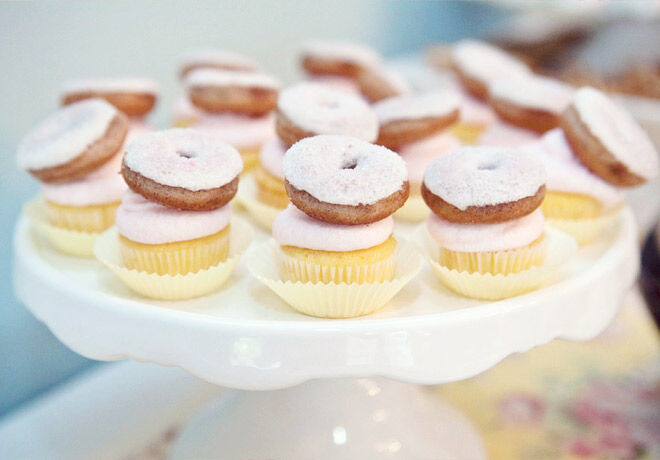 It goes without saying that the mum-to-be is exempt from cooking, serving and cleaning duties, so when considering food and drink for the big day, keep it simple.
Allowing guests nibblies rather than a sit-down meal is more conducive to mingling.
An afternoon tea is always a winner and a few fresh platters tend to go down a treat; think finger sandwiches, petits fours and vegetable or fruit crudités with a selection of dips or yoghurt. These doughnut cupcakes will definitely tick the sweet treat box. For more pretty treats take a look at our colourful confetti food ideas.
5. Entertainment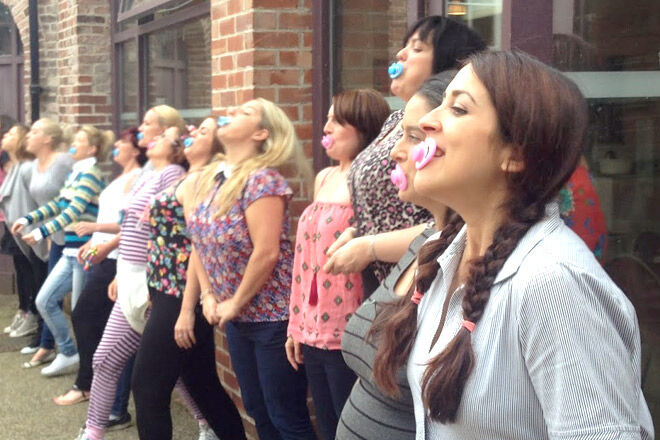 Baby shower games are a great way to get the laughter flowing. Baby showers can be crazy for mum-to-be, so it's nice to take the pressure off and encourage some silly fun. After a few rounds of embarrassing questions, 'spit the dummy' or 'dunking for nipples', the atmosphere will be more relaxed and enjoyable for all.
Check out our top baby shower game ideas to get you started.
6. Gender Reveals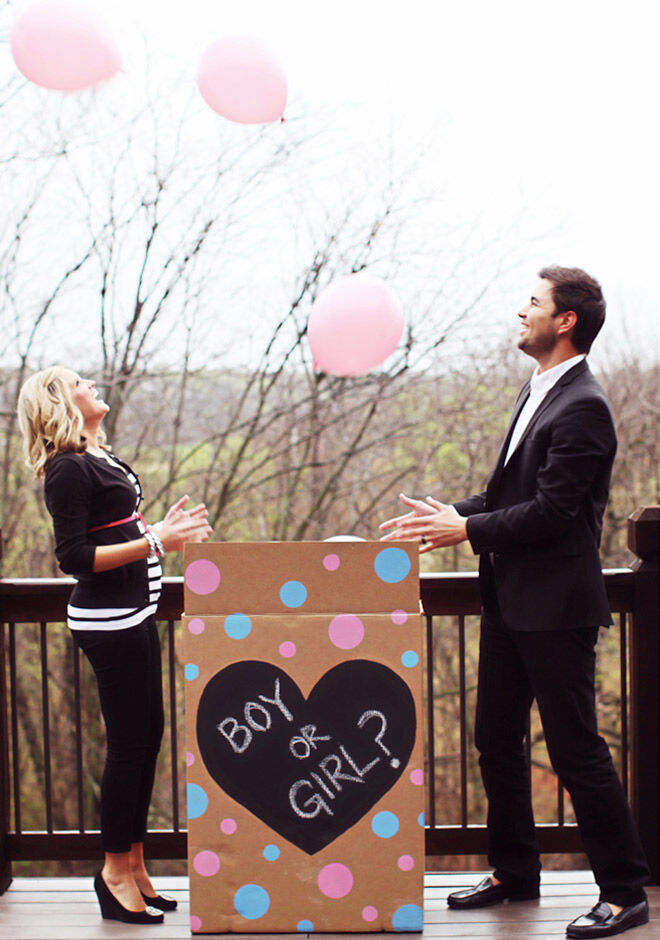 If you haven't already let it slip to your nearest and dearest, the baby shower is a great time to make the big gender reveal. Have a gender-neutral themed baby shower to leave guests none the wiser until you are ready to dish on the deets and you're bound to make a big impact.
Take a look at our creative gender reveal ideas for inspiration.
Top Tip:
When baby is born, organise a 'Sip & See' party to merge all those last minute visits from family and friends into one visit. Popular in the States, these parties give everyone the chance to pop by at the same (mum-approved time) and check out the new bub. Mum can then hibernate peacefully in her baby love bubble until she is ready to come out. Genius!
Image via Miss Kyree Loves