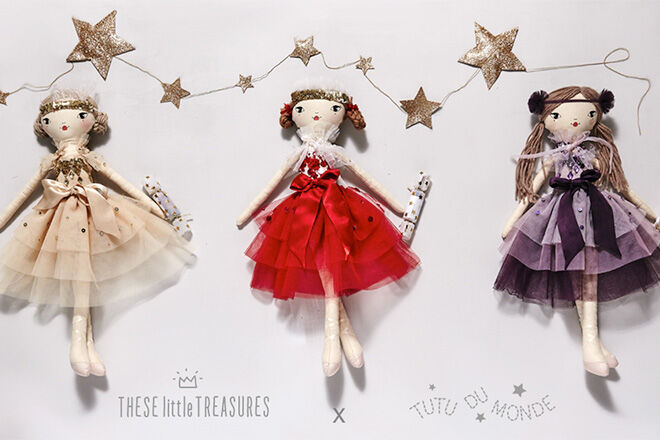 Miss Polly had a dolly who was chic, chic, chic! And we want one quick, quick, quick!
The lovechild of two of our favourite brands, these limited edition Little Treasures X Tutu Du Monde dolls ($160.35) are sure to be a hit with any little girl (and maybe some big ones too).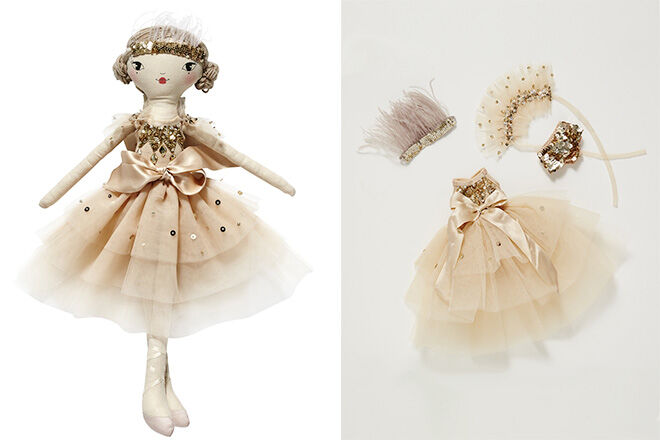 Each doll comes dressed top-to-toe in a gorgeous handmade Tutu Du Monde ensemble. Inspired by their current At The Midnight Soiree collection, these little darlings look ready to dance the night away.
Adorned with intricate beading and whimsical trims, these treasures ooze style and glamour. Complete with stunning accessories, from the whimsical cape to sequinned headband, no detail is missed. Take a sneaky peak under their skirts and you'll even see cute little sparkly shorts.
Their beautiful cherub faces are also hand painted to give these dazzling dolls a truly bespoke feel.
Three styles are available – choose your favourite from the bright and bold Madeleine Scarlet, pretty in purple Alyna Mulberry and oh-so-sweet Chloe Biscotti.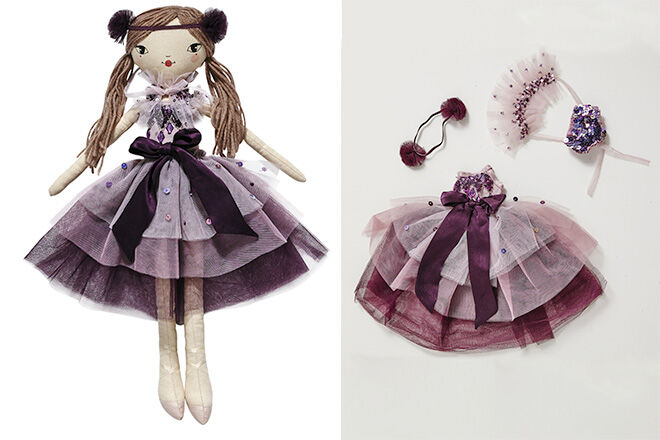 You can also dress up your own little doll with 'big girl' matching outfits available!
Available from Tutu Du Monde ($160.35).