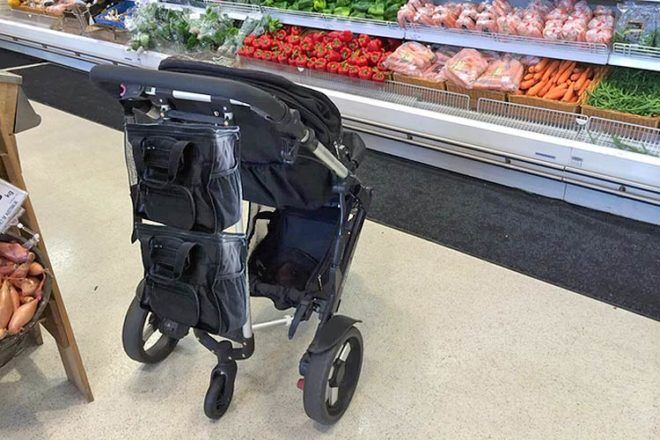 Hold on to your shopping lists mums and dads, because we've just discovered the ultimate pram accessory for a successful shopping experience with little ones in tow.
Introducing Little Helper, the clever pram accessories that attaches to almost any pram or stroller and provides a whole lot of extra storage space without the risk of tipping.
Yes, having a Little Helper on board means you can finally shop without tipping the pram, overcrowding your little one, squishing the bread or breaking the eggs.
I know, it sounds like a dream.
But it's not. It's real. And it's simply brilliant!
Pram storage you can use
Jodie, the Australian mum behind Little Helper, designed the storage system as a result of her own experiences shopping with a child who refused to sit in the trolley for more than 27 seconds.
After giving up on the idea of a trolley, Jodie tried to shop with her daughter in the pram, only to discover the impossibility of stuffing more than 10 items in the bottom or using a shopping bag that wouldn't cause the pram to tip over in the middle of the aisle.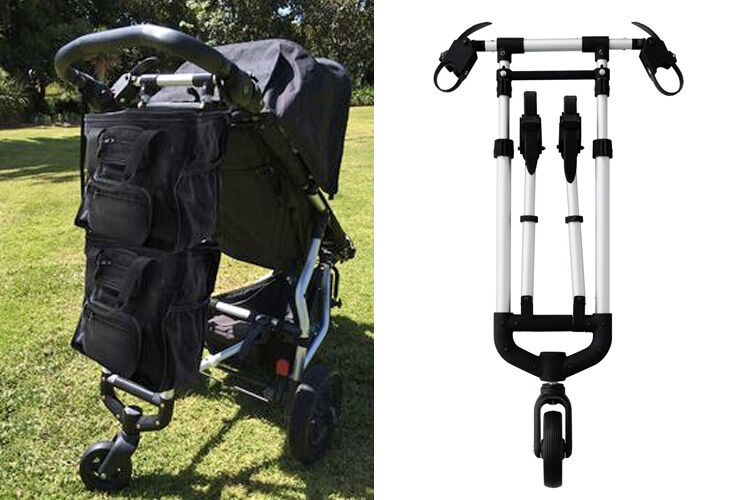 Frustrated, Jodie thought to herself, "There has to be a better way."
So after four years of testing, dozens of improvements and hundreds of trips to the supermarket, she found it.
And we are so grateful that Little Helper is here.
Easier shopping with baby is in the bag
Unlike any other product on the market, Little Helper's bags are customised to your shopping needs. There are three different bag sizes (both insulated and regular) which attach via the nifty clips so you can stack your items accordingly. No more squashed grapes or tomatoes! And no more worrying about how to get the milk or yoghurt home without spoiling.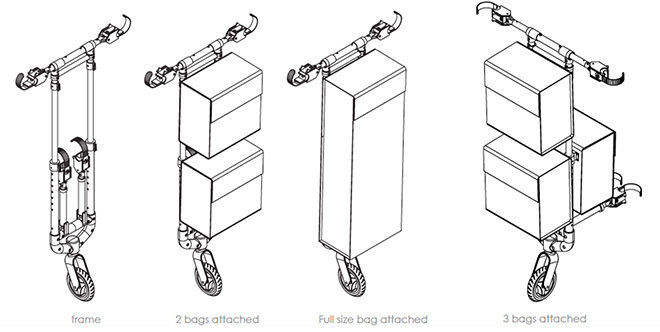 Sleek, convenient and durable enough to handle all of your purchases, Little Helper also removes the dangers of balancing a shopping basket on top of the pram. And inner city dwellers will love that it lets you easily walk to the shops or market – and back home again – with a full load of groceries.
Little Helper a big help when out with baby
The system is great for any outing with your little one, whether planning a day at the beach, the shopping mall, at a park or any destination where you require a car-load of equipment (so pretty much anywhere you go with kids). It attaches to most strollers and prams, including three-wheelers and buggys.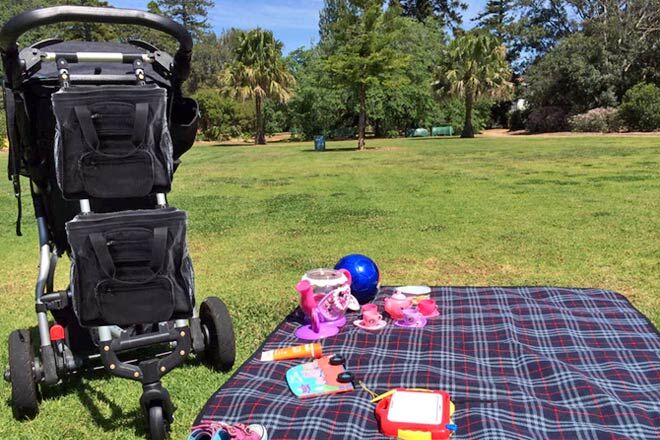 A massive thanks to Jodie for creating such an awesome product that offers us mums an easier way to shop with our kids without yelling at them to sit their little butts down on the trolley seat (for the 17 gazillionth time).
Head to Kickstarter to check out the various Little Helper packages currently available (and starting at just $95 for the early bird price).
Hurry though – this price won't last!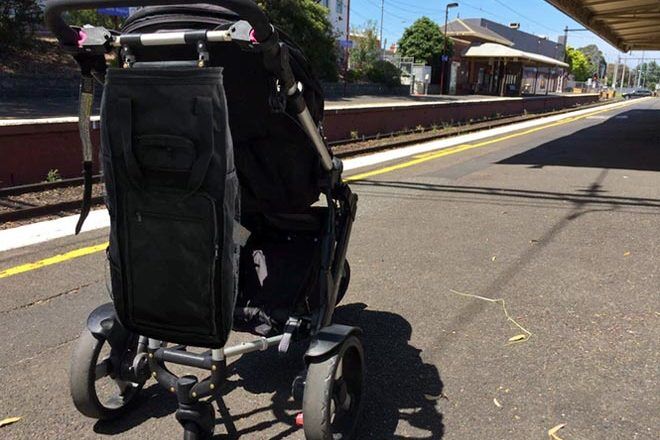 (This article was sponsored)