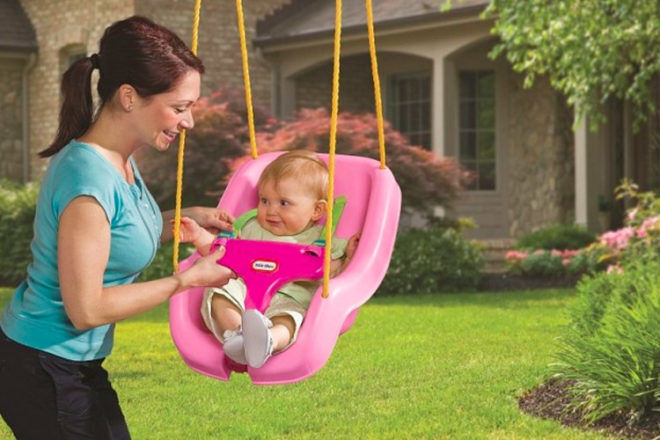 A popular baby swing has been recalled after reports of the plastic seat breaking and babies falling out.
The Australia-wide recall comes after several cases overseas of babies being hurt while using the pink Little Tikes Snug n Secure swings.
Swing makers Headstart Australia say there are no reports of Australian babies being injured in falls, but are recalling the pink Little Tikes Snug and Secure Swing as a precaution.
Little Tikes Snug n Secure Swing
The recall only applies to pink Little Tikes swings with yellow ropes, sold nationally in stores including Toys R Us, Toyworld and Harvey Norman between January 2011 and December 2013.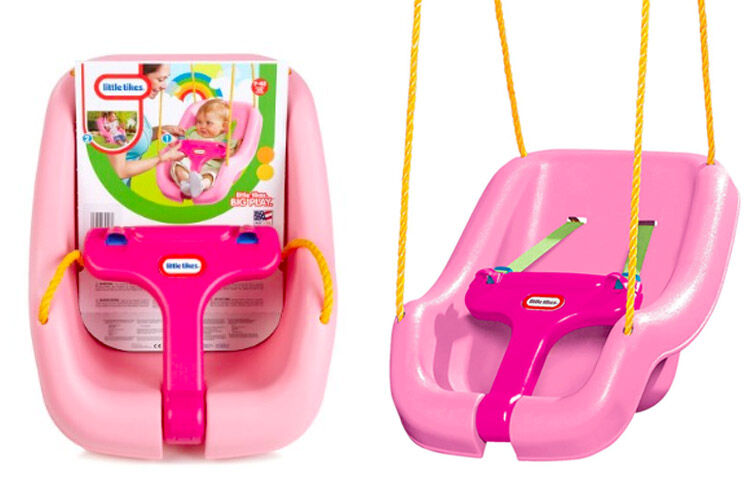 The model number 615573 is moulded into the back of the swing seat, along with a manufacturing date code.
The recall affects models 615573, 615573K and 615573M.
Parents are being advised to check the date stamp on the swing, If the inner arrow of the date code stamp on the swing points to "09", "10", "11", "12", or "13", customers should stop using their swing immediately.
Parents who have the Little Tikes swing or want more information should contact Headstart International.
Never miss an urgent product recall, subscribe to our weekly newsletter here.