Kids II Recalls Oball Rattles Due to Choking Hazard
This recall involves Oball Rattles in pink, blue, green and orange with model number 81031 printed on the inner surface of one of the plastic discs and on the packaging. The balls have 28 finger holes and measure four inches in diameter. Embedded in the rattles are a clear plastic disc with all orange beads and two clear plastic discs with beads of varying colors on the perimeter.
Only rattles with date codes T0486, T1456, T2316, T2856 and T3065 located on a small triangle on the inner surface of the rattle are included in the recall.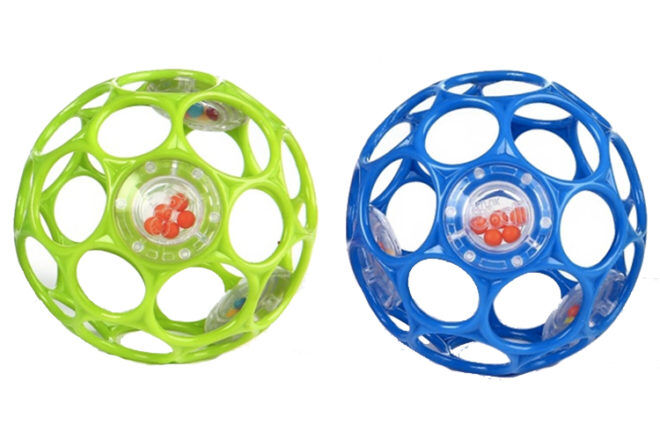 The rattle chamber may open during use. If this occurs, small parts can be released. Small parts can present a choking hazard to children under 3 years of age.
Consumers should immediately take these recalled rattles away from young children and contact Kids II on 1800 765 503 (between 7.00am and 4.00pm AEDT) or go to www.kidsii.com to arrange a full refund.
Never miss an urgent product recall, subscribe to our weekly newsletter here.