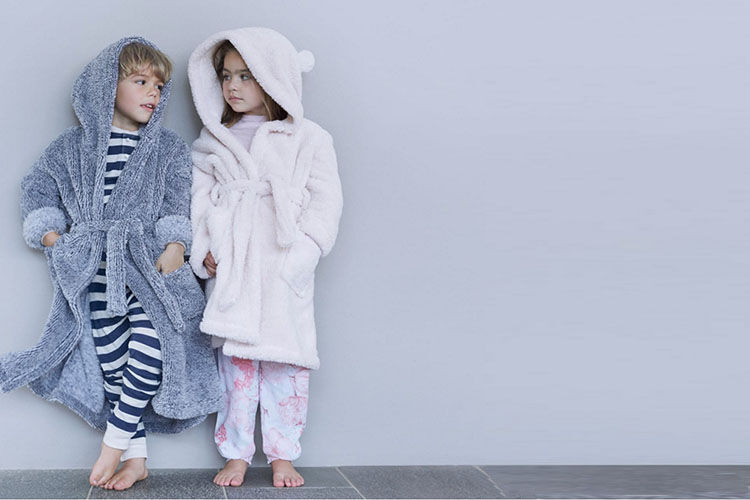 Wee Willie Winkie could have done with one of these. All that running through town in just a nightgown when he could have been warm and snug at home, cosy in a dressing gown.
They are the ultimate stay-at-home comfort item – and kids can be part of the fluffy fun in the array of robes available just for little bods. So nestle in and check out our pick of the cutest, cuddliest children's dressing gowns.
Curl up and get cosy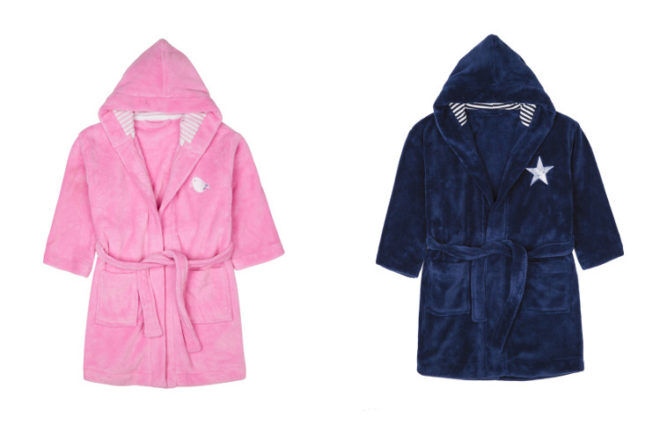 Curl up with a story after bath time in the hooded robes by Four in the Bed ($44.95). Robin pink or navy star, the thick and soft gowns are lightweight and come with deep pockets and tie belts.
Beary sleepy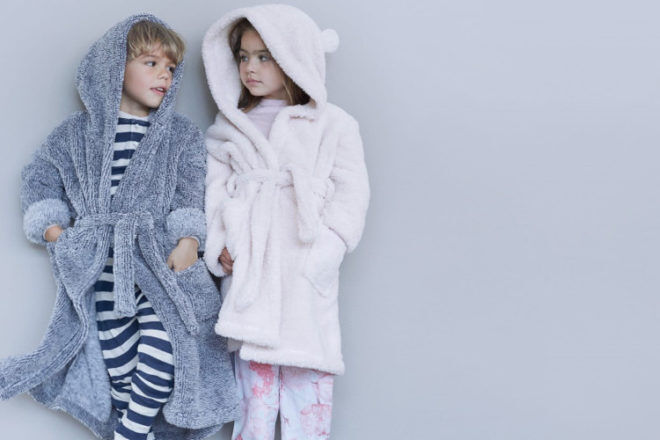 Plush navy or ice pink, the petite children's dressing gowns from Papinelle ($49.95) are a lesson in being stylish while lounging around. The girls' version has beary cute ears on the hood.
Bed and breakfast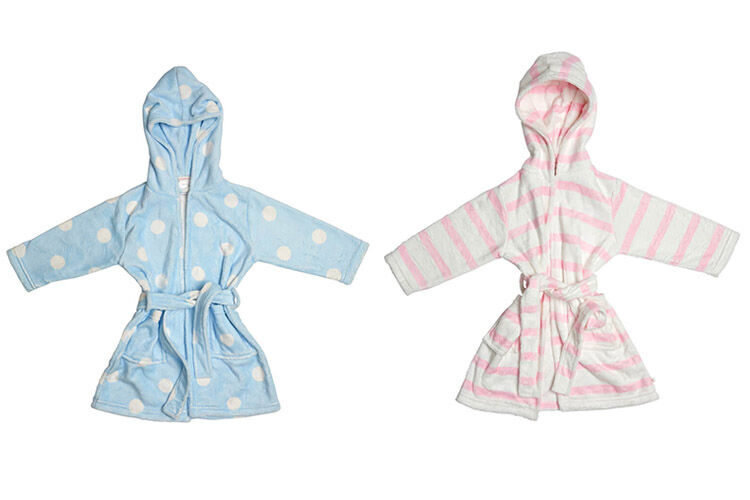 Soft pastel colours make for pretty dressing gowns for your princess from Huckleberry Lane ($59.95). Long sleeves with a hood, these are perfect attire for slumber parties.
Perfect pairing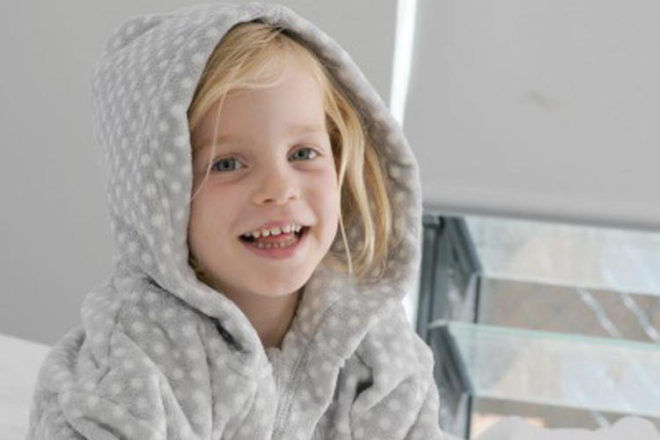 Coral fleece is the snuggly secret in the children's dressing gowns from Snugglebum ($59.95). Elasticised waist ties and inside ties for additional support, the new gowns match back with Snugglebum sleepwear.
Make it a double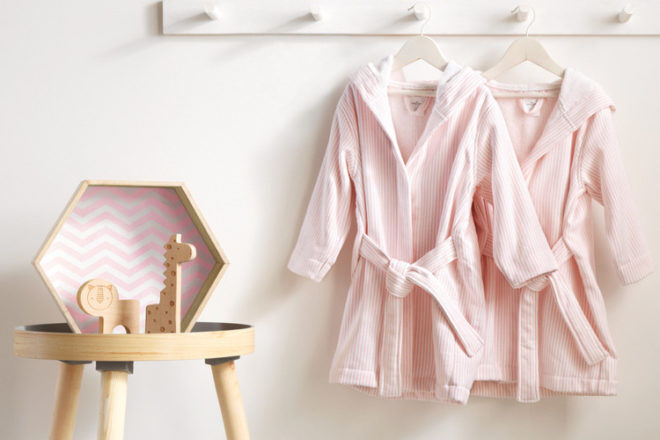 Fore irresistible sibling twinning, the Hammam-style Rohbee Hooded Robe from Sheridan (from $59.95) comes in baby and kid sizes. What could be sweeter than a freshly-bathed child in a robe? Two!
Fleecy friends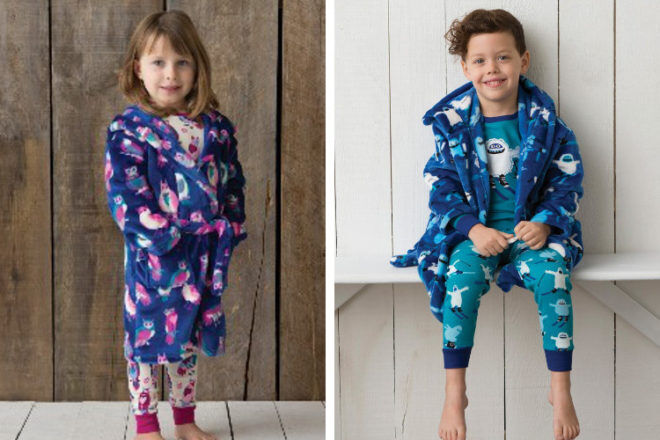 Printed fleece styles from Hatley ($61) are so warm and fluffy there's plenty of incentive to get ready for bed. The roomy hood will keep their little noggins warm until then.
Story time
Character hooded gowns can double as a dress up, making them doubly fun for the kids this winter. Pick your fave from the likes of Minnie, Mickey, Miffy, wolves, lions, bunnies or monsters at Cotton On Kids (from $29.95).
Arabian nights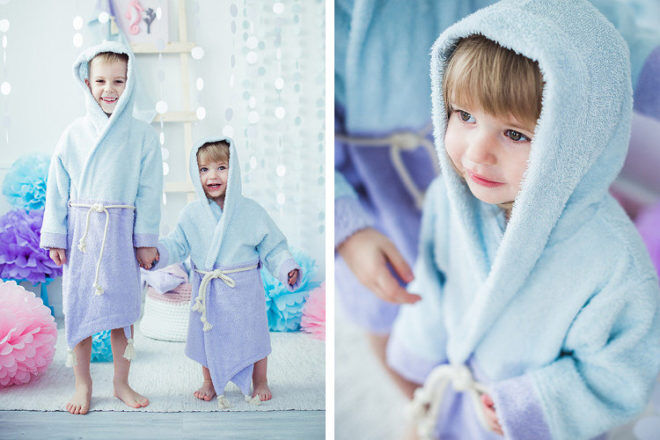 We've found some little treasures in the Aladdin cotton baby bathrobe from Etsy seller Cot and Cot ($92). The terry cotton fabric makes the robe suitable to use after swimming too.
Red Riding Hood
Make like Little Red Riding Hood in a dressing gown all your own. All the family's robes hanging together on the back of the bathroom door? Easily spot whose is whose with personalised name embroidery on the chest by A Type of Design ($65).
Cold days (and nights) are coming, so match your child's new dressing gown with new jim-jams from our list of 14 cosy pyjama sets made for winter snuggles.