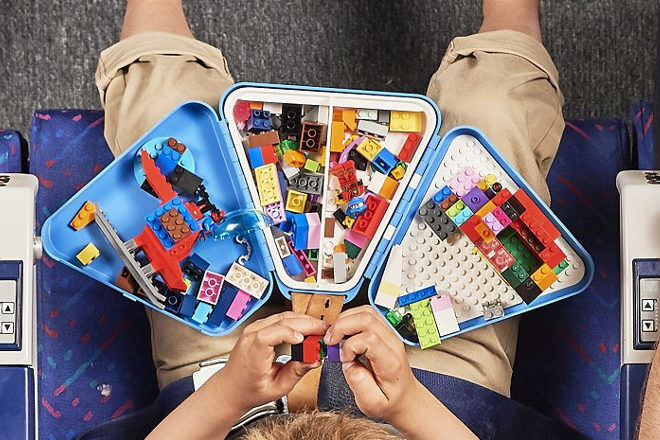 Keep kids busy on the road or in the air with this ingenious triangular companion – just add toys and you're good to go!
The Teebee Toypod is a clever little box designed to give kids a play area on their laps; safely attaching to a seatbelt and keeping building blocks – LEGO, Mega Bloks, Kreo – and other tiny toys (yes, Shopkins and Beados, we're talking about you) within easy reach for on-the-road fun.
And if you're quick, you can snap one up before they hit the shelves – at a hefty discount too!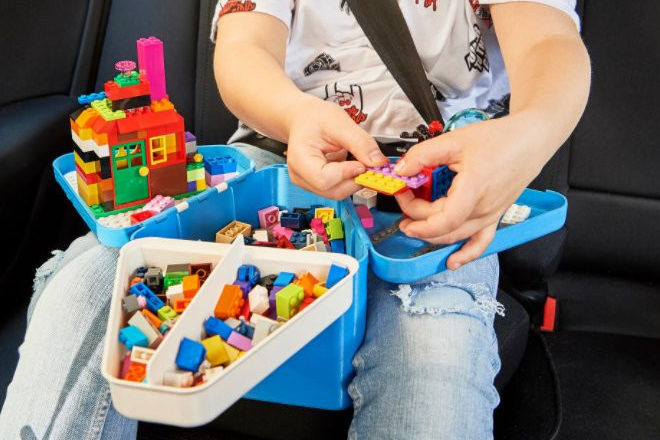 The makers of the Teebee Toypod are all about giving kids tech-free fun on the go, so they created a box that allows children to get creative in a confined space.
The Teebee unfolds to reveal three small shelf sections, as well as a section for storage, including a plate for building LEGO. There's a strap that keeps the Teebee attached to your child's seatbelt so there's no chance the box will become a missile if the car stops suddenly.
The Teebee Toybox is about to launch a crowdfunding campaign on Indiegogo and the makers are offering a whopping 45 per cent discount if you order as part of the initial launch.
To take advantage of the prelaunch offer head to Teebee ($25 pre-launch price) and register your details.
Worldwide shipping is available.