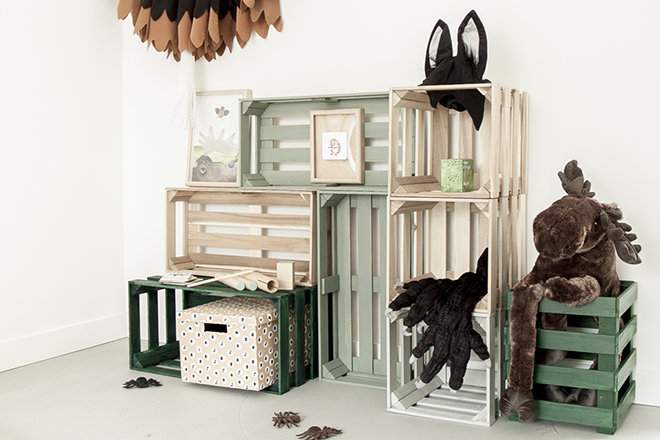 Shelves. Kids can never have enough of them. There's always a forever growing collection of books, toys and trinkets that need a special place to live. All it takes is a little imagination and shelving can bring some real character to a child's room while helping make all their favourite play things easy to reach.
Today we're bringing you some inspiration for practical fun shelving that's super easy to replicate. If you like a little DIY decorating project, give one a go.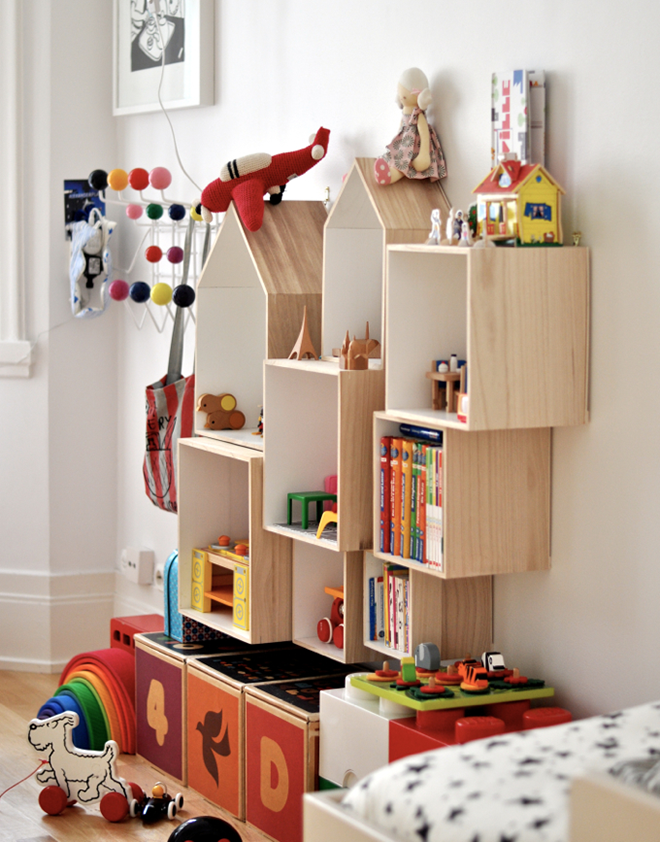 These cute shelves in the home of Peggy from Paul & Paula are perfect for a kids' play area, and the different depths and sizes add a touch of fun.  The House Boxes ($195 ) in the picture are from Bloomingville and make playful shelves just on their own.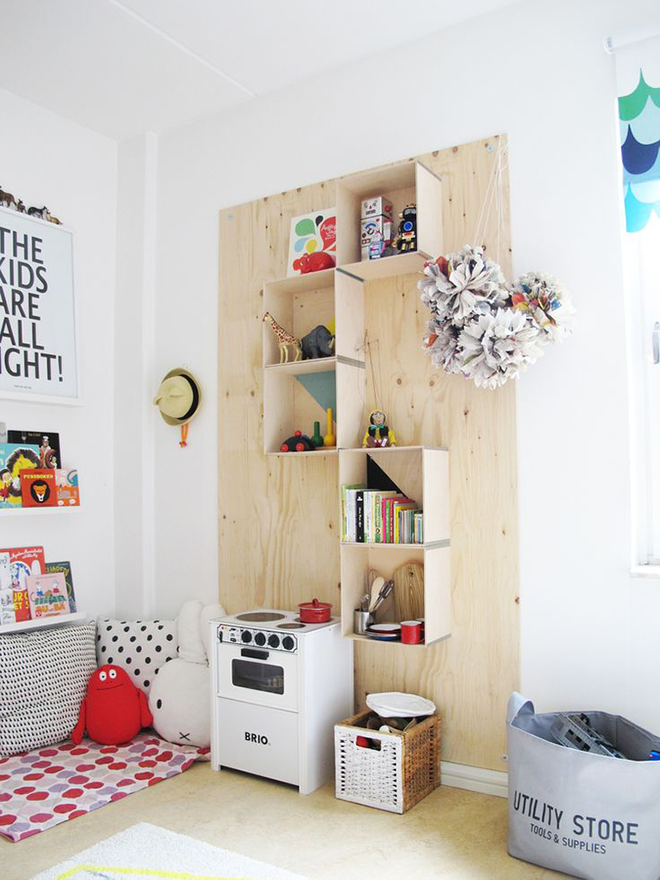 These shelves via Mini Style Blog are an easy feature to add to a wall. All you need is a large piece of plywood and some simple wooden display shelves, or if you're feeling handy, make your own.  We like the natural plywood look with the painted detail on the inside corners, but you can customise away with paint, wall stickers or wallpaper.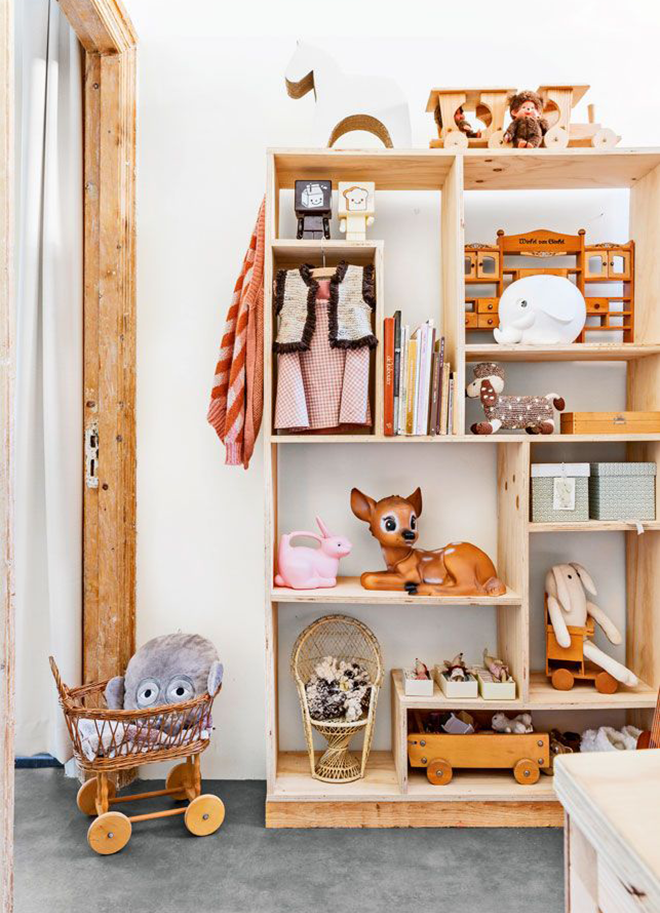 Making your own design like this one from Tinta Luhrman lets you get creative with the shelving spaces. Mix it up with different sizes and shapes that will be a perfect fit for your child's favourite pieces.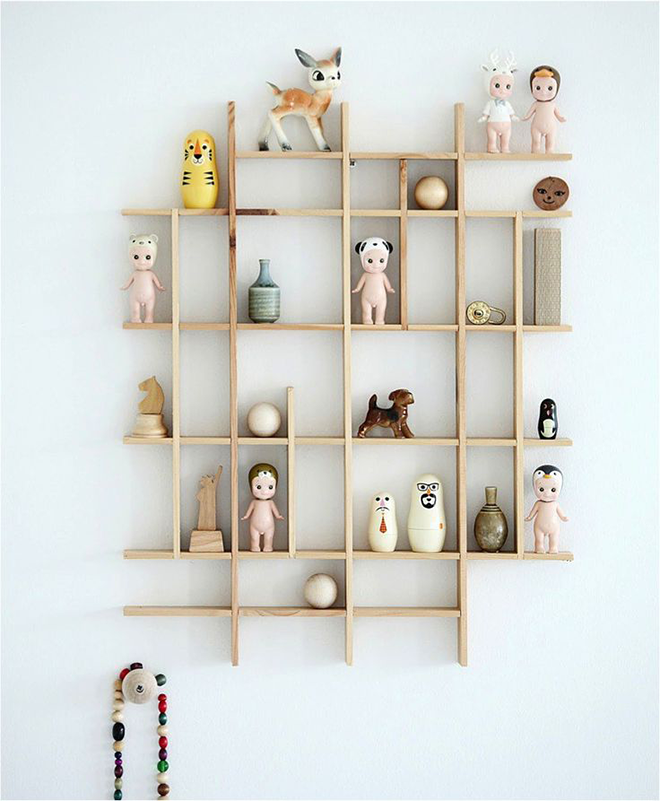 This beautiful little Mokkasin shelf is perfect for displaying all those little toys and treasures. Easy to make, we just adore the simplicity of this design which can be made bigger or smaller depending on the space and number of trinkets you have to display.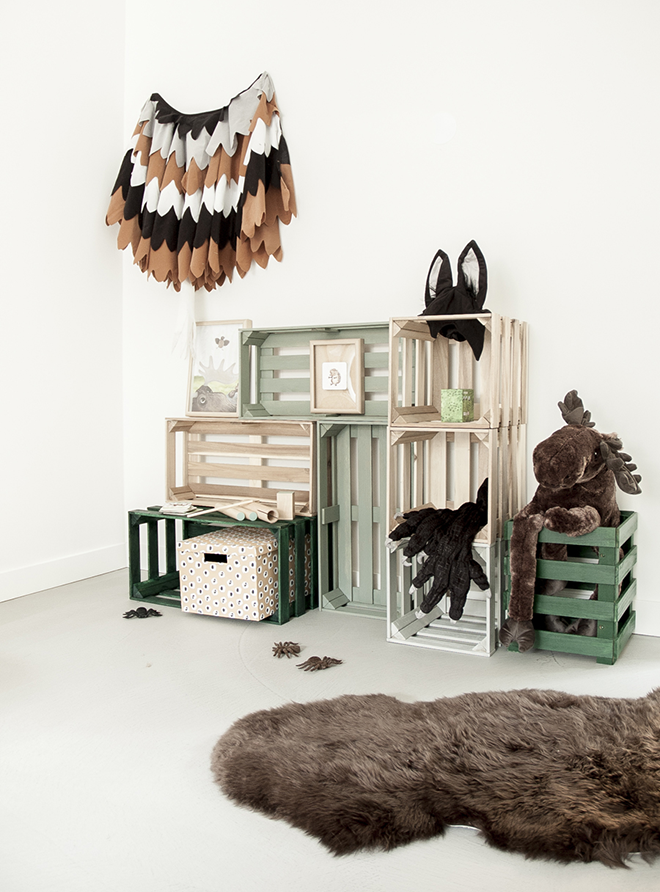 We especially love this idea – got some old crates lying around?  Take inspiration from April & May, paint them up and attach them together – voilá, instant cool shelving and storage for your kid.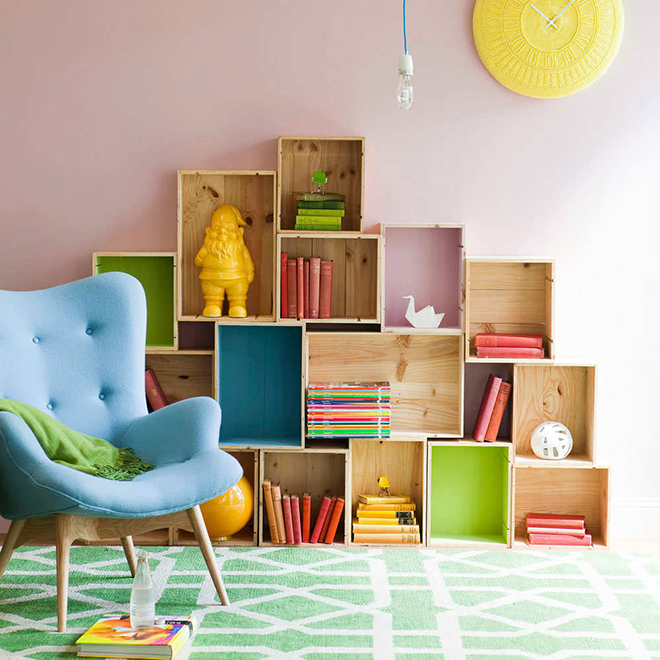 What about stacking up boxes like these via Cote Maison? This is a perfect way to get your shelving to fit exactly into the available space, no matter what the shape. Add a pop of colour here and there, or paint the whole lot to fit with the existing decor scheme. Don't forget to attach the boxes to the wall if stacking up high to avoid any accidents with little climbers!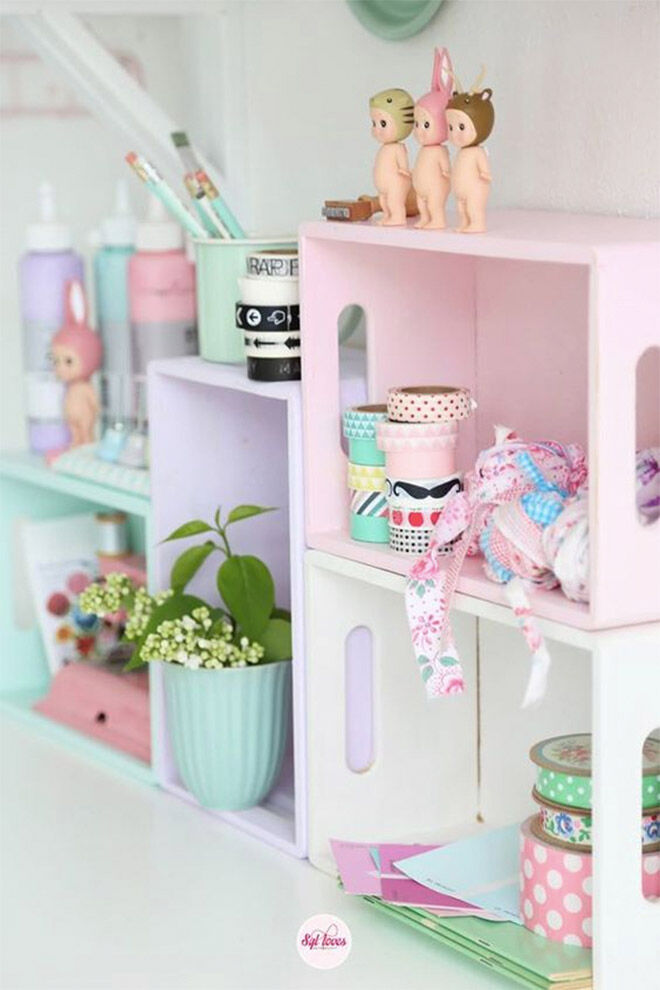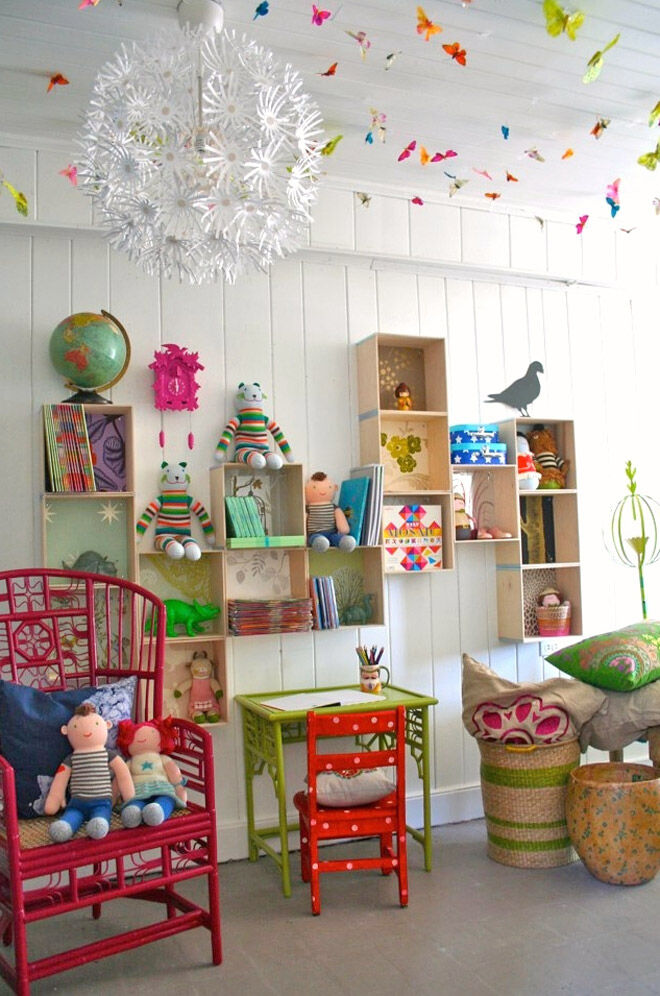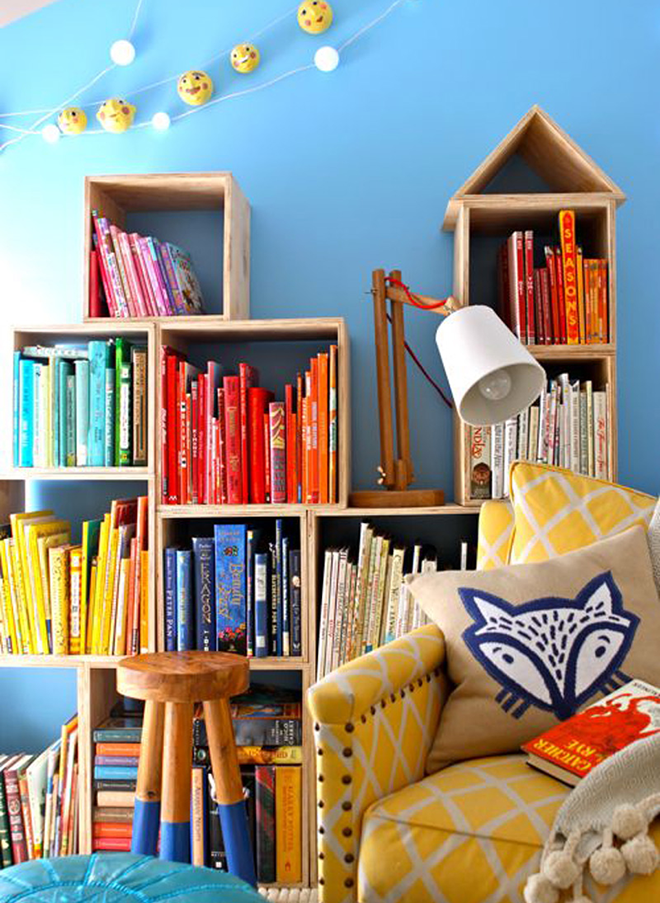 Lastly, a neat and tidy bookshelf idea via Design Mom, colour coding the books in each custom made box shelf makes finding favourites easier, and looks pretty amazing too!
Now that you've got the shelves, you may just need some books to pop in them, so make sure to check out our book reviews, including hilarious new children's picture book The Cave.