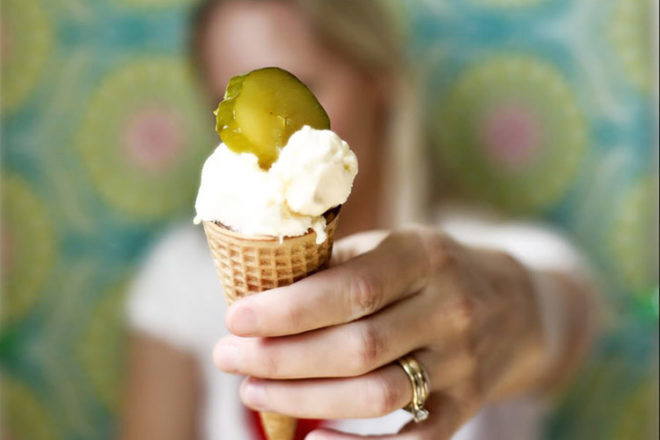 Pickles and pregnancy often go hand in hand. The tangy flavour combined with the crunchy texture may be just what your body and your baby is asking for, even when most other foods make you feel queasy.
Sure, you can satisfy your twitch for a tangy treat by heading to the fridge and opening a jar of gherkins. Or, you can think outside the jar with these hilariously awesome pickle-related treats. Thanks to a number of pickle-loving creators out there, you can now find pickle products in the freezer, the pantry and even on the top shelf of your bathroom.
Whether you're pregnant or just a massive fan of pickles, here are three top picks for people who want more pickle in the palate.
Pickle icy poles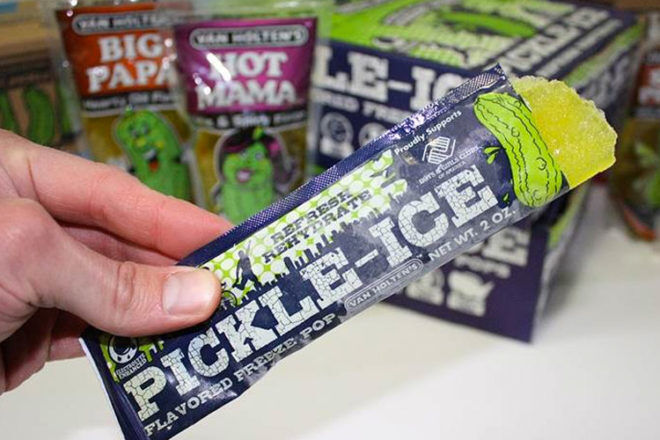 Most icy pole companies stick to standard fruit flavours like cherry and strawberry, with perhaps a cola and bubblegum thrown in. But, not Van Holten's, a company dedicated to proving pickles are perfect for every occasion.
Now you can enjoy the refreshing taste of Pickle Ices ($19.63 for 48 pack) for  – frozen tunes of electrolyte-enhanced pickle juice. Store them in the freezer for a hit of icy cool punch of pickle whenever the craving strikes.
Pickle ice cream
Icy poles not pickling your fancy? How about indulging in a delicious bowl of pickle ice cream?
The sweetness of ice cream combined with the tanginess of a pickle may not be everyone's cup of tea. But, if you happen to be pregnant and these two intense cravings hit at the same time, it's nice to know a recipe for pickle ice cream exists.
Pickle candy canes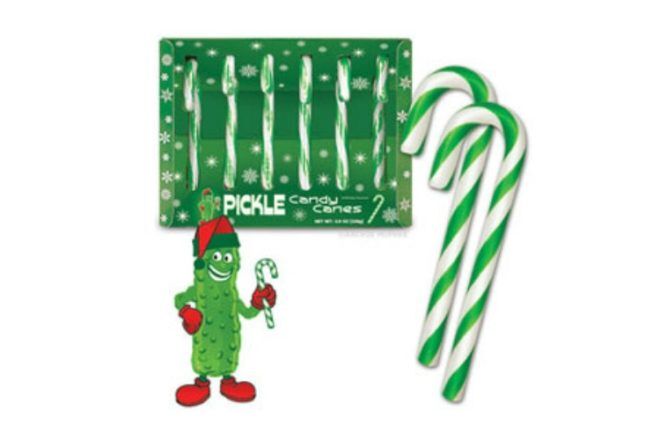 Next up we have something extra sweet designed especially for the festive season. Because why should peppermint get all the glory? Sucking on a lolly can also help many women struggling with morning sickness. And, if you happen to also be craving pickles, you've just hit the jackpot with this unique treat.
Pickle lip balm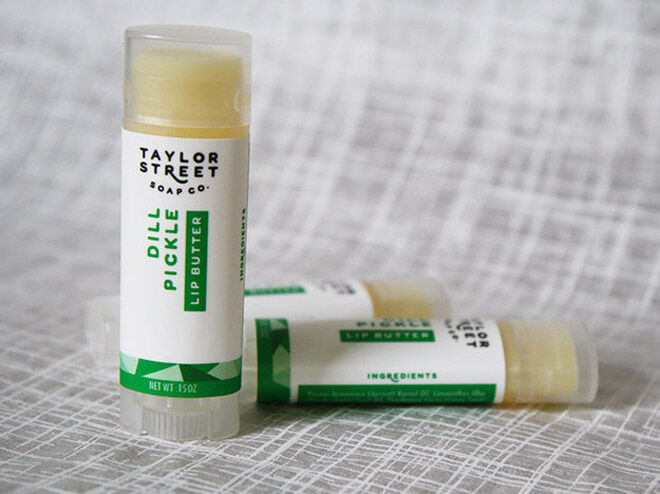 Moving away from the food aisle, we enter the beauty section where you can keep your lips moisturised all day with Dill Pickle Lip Butter ($4.00). And, as an added bonus, the lip balm happens to be flavoured with dill pickle, for the perfect pickled pout.
Homemade Pickle Popsicles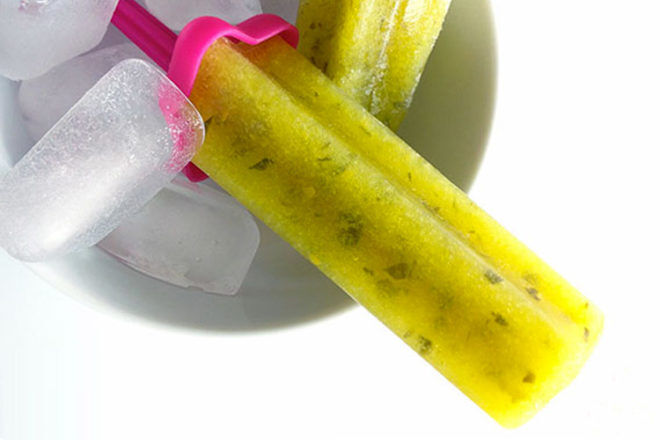 Refreshing and craving-quenching, these Pickle Juice Popsicles are lip-smackingly good. Or maybe not. You decide – just grab yourself a jar of pickles and some water and follow this recipe. You're just a few hours from icy pickle goodness.
Craving something more than just pickles? Cook up a storm with one of these crazy pregnancy craving recipes.
(Image via Tonya Joy)