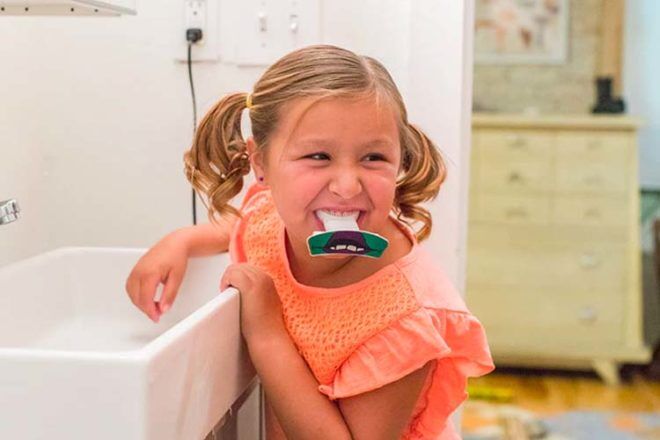 Keeping those first pearly whites looking pristine can be hard work for little hands, especially when brushing for two minutes feels like a lifetime when you're only five.
If you can make toothbrushing fast and fun, you're onto a winner. We're loving the uFunbrush, it's a nifty, hands-free toothbrush that cleans all of the kids teeth in just 10 seconds. It's the worlds first sonic toothbrush for kids – all they have to do is add toothpaste, turn it on and pop it in their mouths for ten seconds. Job done.
Launching on Kickstarter you can grab one now for an early bird price.
Fun, fast toothbrushing for kids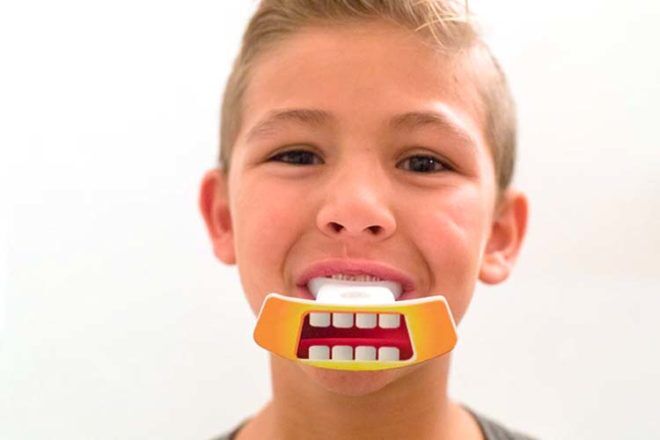 Kids can find it hard to brush all of their teeth properly, so the uFunbrush takes the guesswork out of cleaning teeth.
The kids just add toothpaste and bite down onto the u-shaped mouthpiece. They press the button and in 10 seconds their entire set of chompers is clean, and it automatically turns off when it's done. The uFunbrush has soft silicone bristles that clean teeth non-abrasively while massaging gums.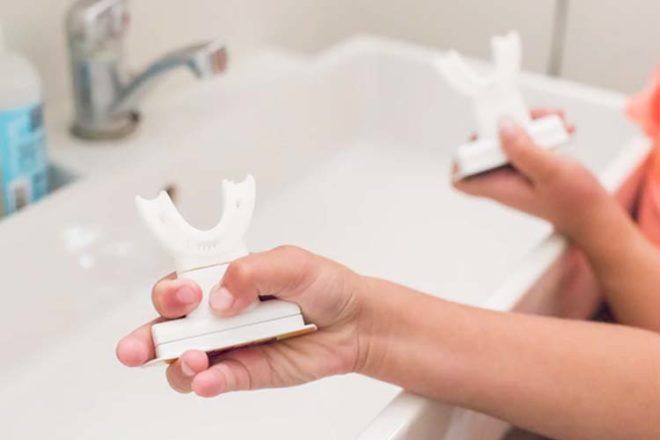 The sonic vibrations help clean the teeth, and the motor is specially designed for kiddo's mouths. Running on one AAA battery, it will last for 600 toothbrushing sessions … that's about ten-months of twice-daily daily brushing.

The uFunbrush head should be replaced every three to six months (just like a regular toothbrush). The head can be twisted off the base and simply replaced. There are a few different sizes available – starting at kids aged between three and five.
The uFunbrush gives little kids the independence to brush their own teeth, while parents have the reassurance of knowing the job's getting done properly.
uFunbrush has already been well and truly funded on Kickstarter, but you can still get your hands on one for the special price of  $79 plus postage to Australia, or grab two for $134.
Available online at Kickstarter.