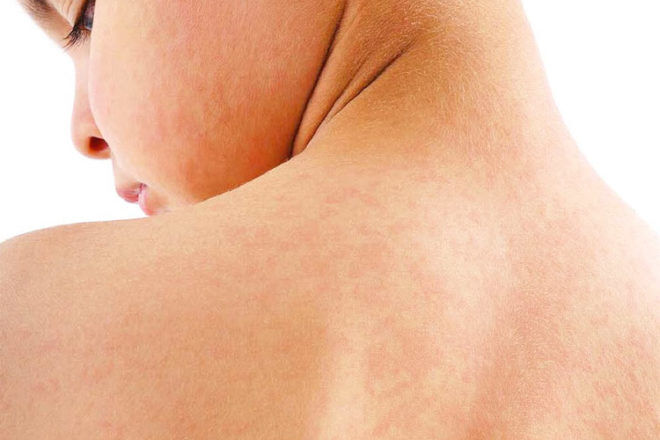 UPDATED 19/3/19: A measles alert has been issued for passengers flying on two Qantas flights last weekend from Bali to Sydney then on to Melbourne after it was confirmed an adult traveller contracted the disease.
The man flew Qantas flight QF44 from Denpasar that arrived in Sydney at 6.25am on Saturday and QF415 which arrived at Melbourne Airport at 10.35am the same day.People who were at Melbourne Airport on Saturday, March 10, particularly around the domestic baggage collection area, who develop illness from now until Wednesday, April 4 should alert their doctor or hospital emergency department.
---
Anyone who visited several areas in Melbourne's south and outer east is being urged to be on alert for measles symptoms, after a confirmed case.
The Department of Health has released a list of locations where the infected person contracted the disease or visited while infected.
Here's what you need to know about the measles outbreak:
Where are the locations?
It's thought the man in his 40s may have been infected at Centrelink in Dandenong between Monday 22 January and Friday 2 February 2018. He then visited several other locations while infectious.
Thursday 8 February 2018
Centrelink Dandenong, 8.00 am – 5.00 pm
Friday 9 February 2018
Centrelink Dandenong, 8.00 am – 5.00 pm
Mountain Gate Cricket Club, Ferntree Gully, 6.00 – 8.00 pm
Dan Murphy's Rowville, 8.30 pm
Saturday 10 February 2018
Fairhills High School basketball stadium, Knoxfield, 9.30 – 10.30 am
Rowville Secondary College basketball stadium, Rowville, 2.30 – 3.30 pm
Sunday 11 February 2018
Belgrave Cricket Ground, 11.30 am 6.30 pm
Monday 12 February 2018
ABC Costume Hire, Wantirna South 3.00 – 4.00 pm
The Department of Health is trying to get in touch with anyone who may have had contact with the man while he was infectious.
What you need to know early measles symptoms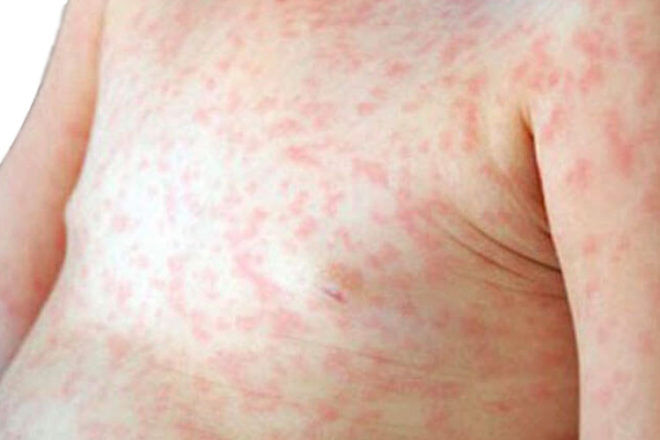 Measles has an incubation period between 7 and 18 days (average 14 days from exposure to rash). Secondary cases may have symptoms start anytime from now until Tuesday, March 6, 2018.
Who is at risk?
Children younger than five-years-old
Anyone with a chronic illness
Anyone who hasn't been immunised
What are the symptoms?
First symptoms include fever (at least 38°C), a severe cough and conjunctivitis (sore, red eyes).
General discomfort, illness or lack of wellbeing (malaise)
Runny nose
Red and bluish spots inside the mouth (Koplik's spots)
Red and blotchy skin rash that appears first on the face and hairline, and then spreads to the body and usually lasts more than three days.
How does measles spread?
The virus is usually spread when someone swallows or inhales a cough or sneeze droplets from an infected person.
However, you can also catch it from touching surfaces that have been contaminated by someone who has the measles – the virus in mucus and saliva droplets stays alive for several hours.
If you're concerned that you or your children may have been exposed, you can get more information from the Department of Health.