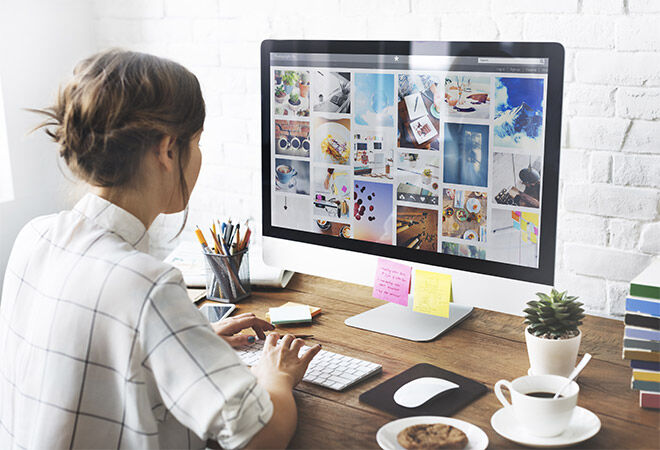 Mum's Grapevine is one of Australia's most trusted parenting websites.
We're a large and supportive online community of close to a million Australia parents united in our desire to lead a balanced and happy life. We share our parenting journey with helpful product advice, parenting tips, places to go, things to do and ways to save money.
We consider Mum's Grapevine one big happy family and welcome introductions for the following positions:
If you love what we do, we want to hear from you.

DIGITAL SALES MANAGER
Are you creative, self-directed, organised and enjoy a challenge?
If you're passionate and genuine about helping parents live a more balanced life, Mum's Grapevine is the place for you. We're a large and supportive online community focused on simplifying and celebrating the parenting experience.
We're looking for a talented and enthusiastic Digital Sales Manager with a proven track record to head up our Sales team and be the face of Mum's Grapevine's client relationships.
Responsibilities:
Develop and execute sales strategy to exceed targets
Manage an effective sales pipeline and CRM
Generate sales material, proposals and presentations (often tailored to individual opportunities)
Work with the Strategy and Editorial teams to develop advertising opportunities to pitch to new prospects and existing clients
Brainstorm and collaborate to create innovative content, digital, social, and eDM custom sponsorship programs
Be the face of Mum's Grapevine client-side and build a strong and long-lasting customer relationship with new and existing clients
Attend industry and networking events to build Mum's Grapevine fresh new profile in the marketplace and generate new leads/prospects
Work autonomously but come together as a team to build strategies and plan future opportunities
Requirements:
3+ years proven digital advertising sales experience
Creative thinker and problem solver
Strong relationship building skills
Excellent communication and presentation skills
Strong understanding of social media platforms
Organised, driven and detail oriented
Knowledge and passion for the parenting category
Flexible working arrangement with a generous remuneration package (base + uncapped commission).
Click Here: to apply for Sales Manager position

Casual Writers (with Graphic Skills)
You travel the world online, follow international blogging sensations; you know which celeb is due when, what they are wearing, and where they are holidaying. You write stuff that makes your friends snort milk out their noses. You can pull together a runway-worthy toddler outfit with your eyes closed (even if it's secretly all from Target). Pinterest is an obsession, you Tweet, shop online and manage it all before school pick up.
Mum's Grapevine Creative Writers are influencers. They are organised super mums, DIY gurus, photographers, bakers, tech savvy know-it-alls and self-proclaimed toddler Fashionistas. They know how to wrap practical product advice within playful enthusiasm that's fun and engaging. They also know a thing or two about putting gorgeous images together. Nothing over the top but they are expected to cut out backgrounds, resize images, put fashion layouts together etc. Oh and they know their way around the back end of WordPress.
If this sounds like you, well … you belong here!
If you'd like to join our creative team, send a short bio and a piece of 'solution-based editorial with a product focus' eg: 10 gadgets to make breakfast time fun. 5 things to help kids tie their own shoes etc.
We will be looking out for your overall style, resourcefulness, knowledge of the subject, your ability to pick up our tone and layouts. Tip: don't forget to source those gorgeous images you use!
Writers work remotely and can reside in any Australian state.
Click Here: to apply for writer positions