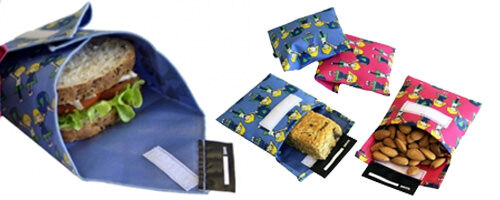 A 'green' lunch? Don't worry kids, that doesn't mean a lunch box full of broccoli, Brussels sprouts and beans!
Go green at lunch time with 4MyEarth environmentally friendly sandwich wraps and snack bags that can be used again and again. Available in adult and kids designs and a range of sizes, these lightweight lunch bags keep food fresh and dry. Easy for little fingers to open and close, easy to hand or machine wash and easy to store – when being kind to the earth is this easy, why wouldn't you go green?
Available from Haggus and Stookles – RRP$8.50-$12.50.