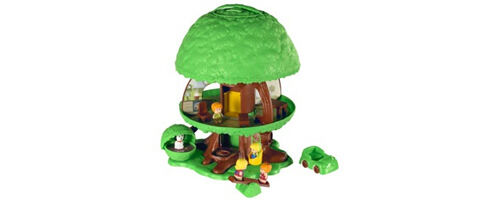 It was the toy status symbol of the seventies – are you still craving one?
The Magic Klorofil Tree by Vulli is still providing children with hours of imaginative play more than 25 years later, but with a touch of the technological age. The tree now comes to life with sounds of the countryside so while your kids are busy playing families in the treehouse, birds will be singing.
You know you want it (and maybe you could share it with the kids).
Available from The Infant Boutique – RRP$195.00