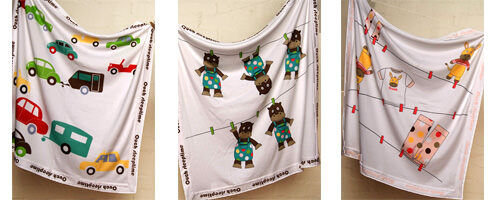 Just like women with shoes and men with tools, a baby can never have too many wraps.
Ouch understands the art of the blanky. Generously sized, stretchy and the perfect weight for swaddling, these beauties are also cliché free – no ducks, bunnies or teddy bears in sight, but we love the cars, rhinos and donkeys alternative.
Available from Zero+ Designs – RRP$35.00.