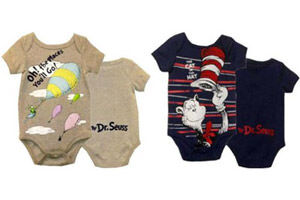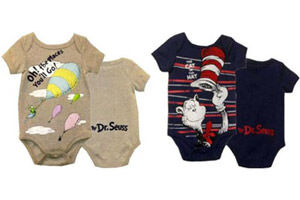 Today is your Day. You're off to Great Places! You're off and away!
The charming Dr Seuss books are an essential part of growing up and now your little one can wear a piece of rhyming magic. These 100% cotton onesies are new to Australia and feature text from favourite Seuss titles including the must-have inspirational Oh, the places you'll go!.
Available from Something Nice For Kids. RRP$26.95.