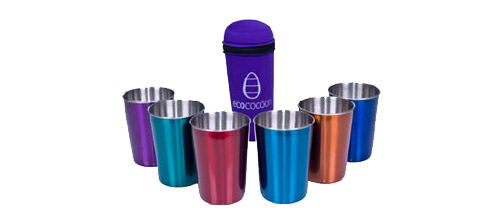 Who knew our parents had such great taste in gear?!
These Ecococoon Stainless Steel Cup Sets are guaranteed to bring back long forgotten memories of camping trips and childhood picnics.  Made of non toxic BPA free stainless steel, the cups are environmentally friendly and so durable that one day your kids and their offspring will be the ones toasting your good taste.
Available from Ecobabe.  RRP $39.95 for 6 cup set.