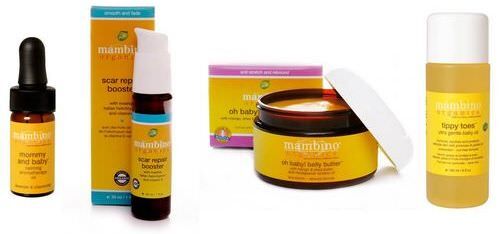 Just because everybody is telling you that you look radiant it doesn't mean that you FEEL radiant. Give tired skin a pregnancy-safe boost with Mambino Organics. The range includes calming aromatherapy blends to promote sleep and relieve nausea,  Scar Repair Booster to rebuild collagen and elastin and restore normal skin colour and the super smooth Oh Baby!
Belly Butter, enriched with mango, cocoa and shea butter.
Available online from eJuno.