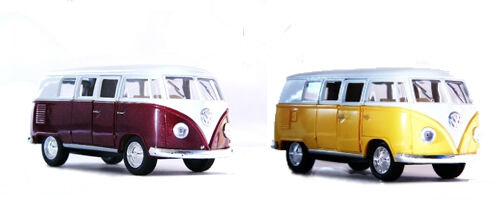 Grab the surfboard and hitch a ride…. chase the waves from your playroom!
Kids and adults alike will be enchanted by these die cast metal 1962 Volkswagen Combis featuring doors that open and pull back action. Fun to play with or a cool decorating touch for the rooms of  little dudes. There's nothing like a Combi to make that summer holiday feeling last all year round!
Available from Kids Gift List. RRP$11.95.