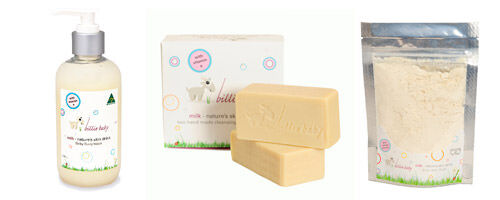 Goat's milk soap can do wonders for poor little cherubs with itchy skin, and these handmade 'Billie Baby' products from Billie Goat Soap are just the ticket. Made in Australia by a family business, the makers promise their goats – or 'ladies' as they call them – are treated with utmost care to produce a superior product. Mehhhhhh!
Body Wash – RRP$15.95, Soap – RRP$11.95 and Bath Soak – $12.95
Available from Billy Goat Soap.