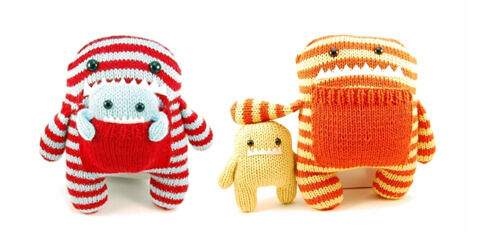 Your heart has to go out to these super-cute knitted duos! Daphne and Delilah, the baby-wearing monsters, have trekked all the way from Cambodia where they've been hand-knitted by a fair trade program. Make your home theirs – they deserve lots of love!
Cambodia Knits baby-wearing monsters available from Brindabella Baby – RRP$39.90
PS. Don't forget, it's Jeans for Genes Day today!