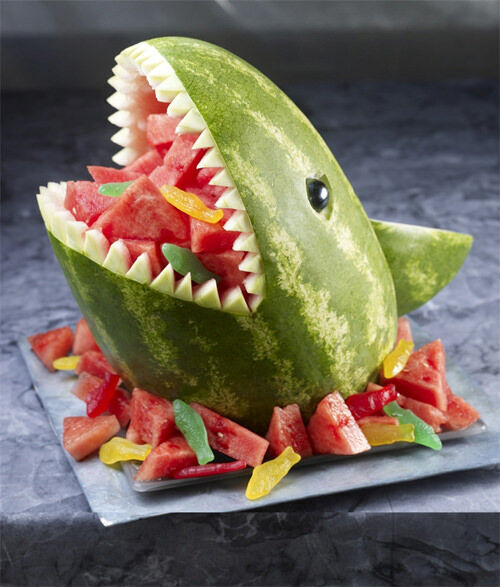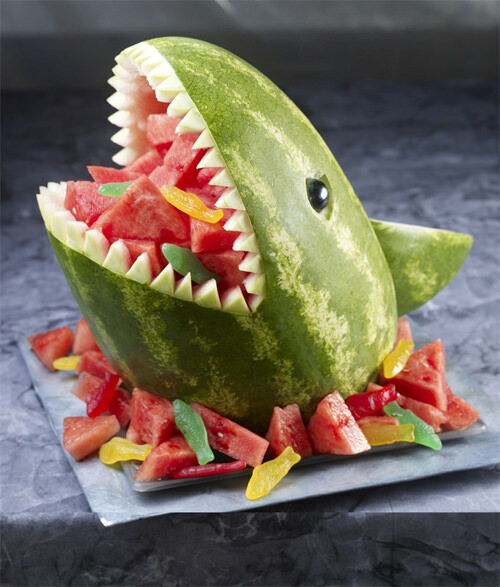 Via: megduerksen.typepad.com
Got the lunchbox blues? Whether you need inspiration for school snacks or wholesome home food, we've found 20 creative food ideas to get your culinary juices flowing (and your kids munching!)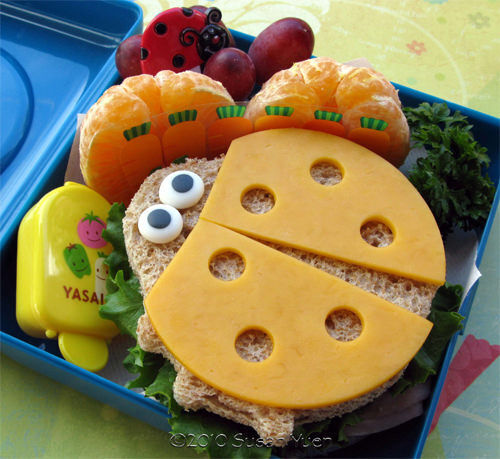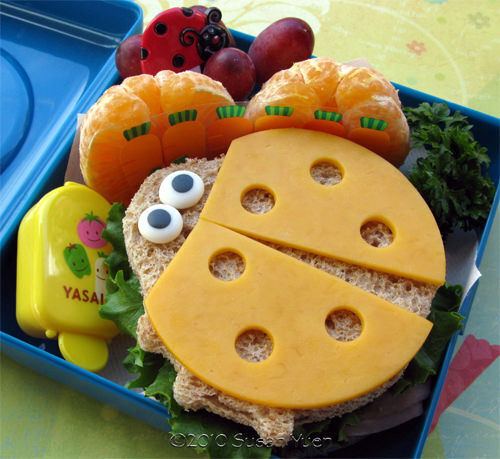 Via:
A semi-healthy treat: choc-dipped kiwifruit popsicles.
Perfect for Halloween: Mummy mini-pizzas.
Cheeky apple and marshmallow smiles.
Butterfly snack packs – brilliant for party favours or lunchbox fun.
Uh oh, Humpty is about to fall (into your mouth!)
Aw shucks, mum! Sweet lunch box notes. Click here for free printable files.
Banana tortillas – Dora and Boots would approve!
Mmmmm … pizza puffs! Click here for the recipe.
The perfect lunch for a beach picnic: crab croissant.
One for the Star Wars geeks: noodle Chewbacca.
You could visit the aquarium … or let it come to you!
How did you do that mum?! Bento box egg moulds.
Simple but sweet. Use silicone cupcake patties as food dividers.
Squeak, squeak! Jacket potato mice.
Rainbow fruit platter, with a pot of gold at the end (bananas of course – practically worth their weight in gold)
No time for complex food creations? Add a few stickers for instant fun.
And at the other end of the scale … an amazing Three Little Pigs bento. Don't try this in the morning before school run.
Homemade rainbow fruit pop tarts. Click here for the recipe.