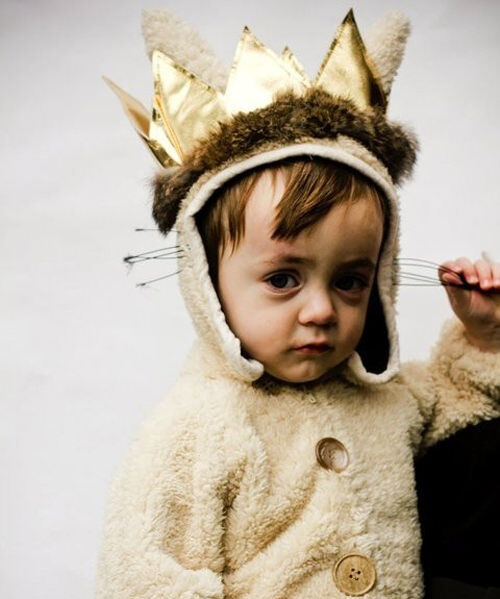 Whether you're tick-or-treating this Halloween or going all out for a dress-up birthday party, we've found 15 adorable costume ideas to inspire your next make-believe moment. (via Etsy)
A Knight's Tale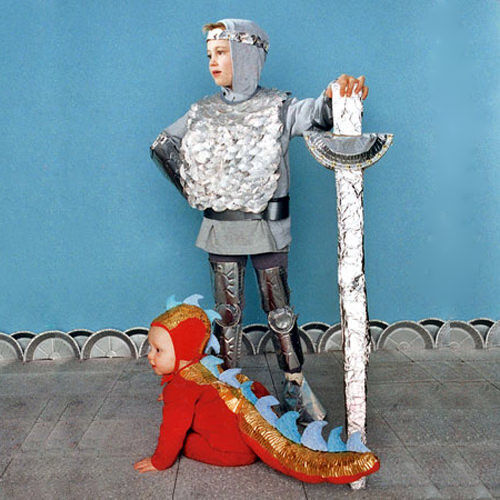 Aluminium foil – where would home-made costumes be without it? But surely this shiny knight could never slay such a cute dragon. (via Martha Stewart)
Glamour puss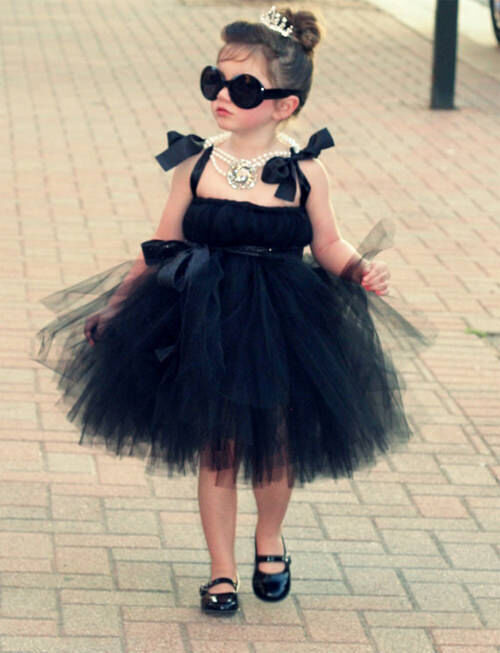 Your bank account hopes she doesn't fall in love with those little blue boxes too early in life. This Breakfast At Tiffany's costume is just about as glam as it gets. (via Etsy)
Lets roll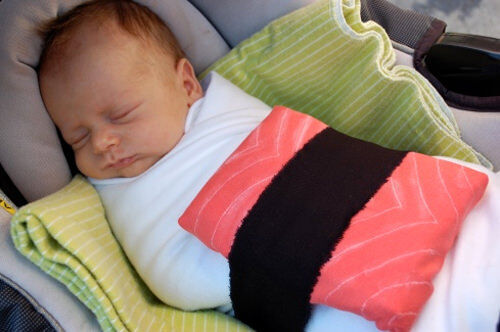 Super practical and super cute. Swaddled up as a little baby sushi! (via BB and CB)
What did he say?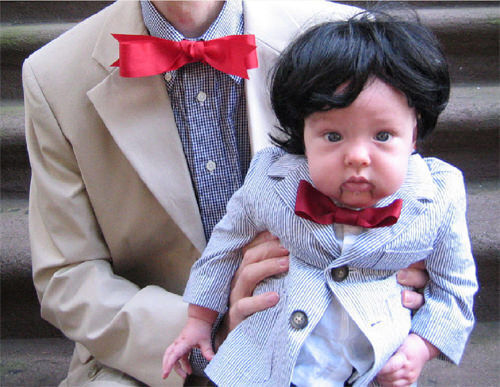 Babies in wigs. So wrong but so funny. This ventriloquist's dummy will likely be letting his Dad do all the talking. (via Inchmark)
The mane attraction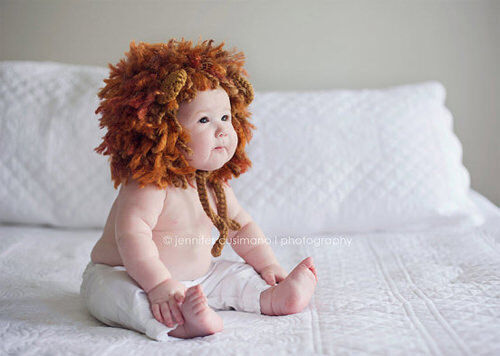 Raawr! This cheeky, chubby lion will be treated like a King. (via How Sweeter It Is)
One ice cream, two cupcakes…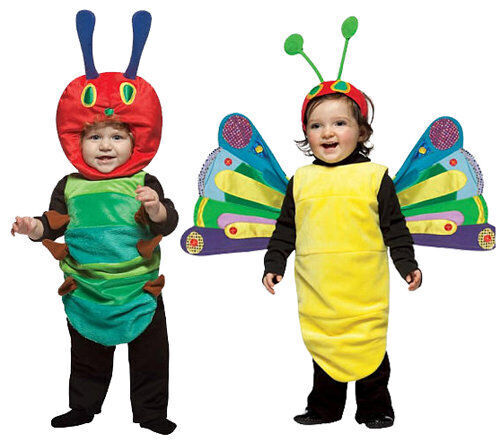 Perfect for siblings or twins: The Very Hungry Caterpillar and his butterfly alter-ego. (via Lil Sugar)
Your Royal Highness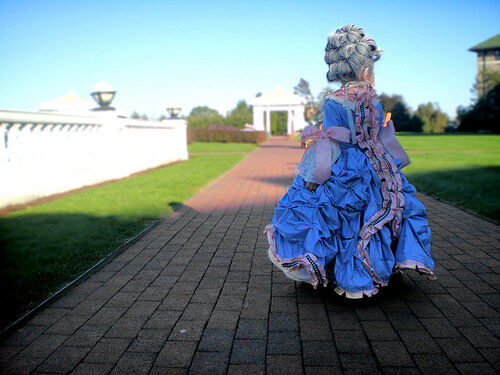 A great excuse to eat cake: Marie Antoinette costume. (via Flopkins)
Spread your wings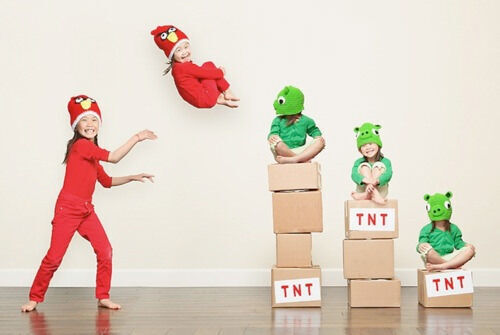 Don't try this at home! An Angry Birds themed family photoshoot. (via BizzyB Blogs)
Return of the Jedi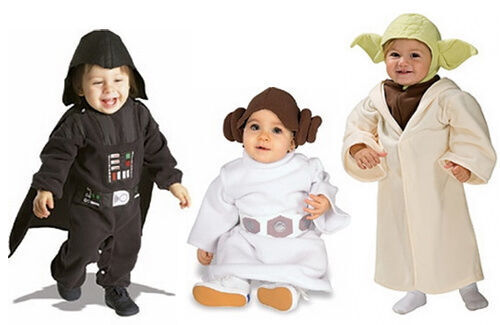 May the cuteness be with you! (via Costumes Plus)
Little lobster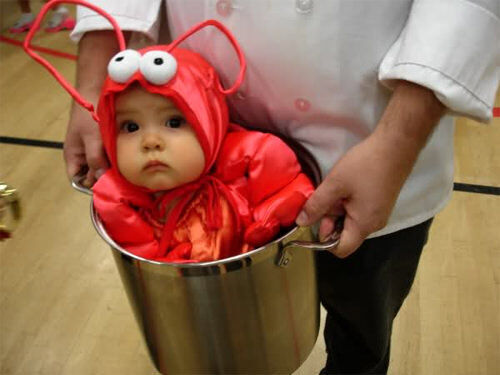 Heeeelp meeee! (via Inquisitr)
Ready to ribbit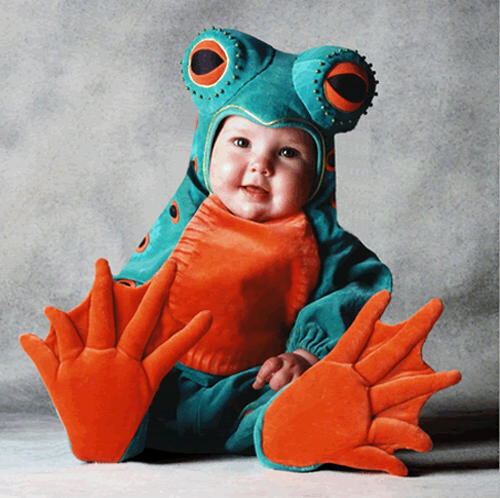 This little frog will inspire lots of kisses from potential princesses. (via My Make Believe)
Spring chicken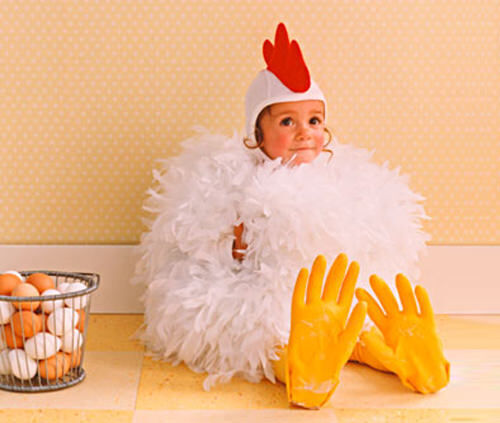 Feather boas, hot glue gun, rubber gloves … DIY chicken costume tutorial here. (via: Martha Stewart)
Cutie pie
What a delicious little baby peacock. (via Happy Bambino)
Fin-tastic!
Beware of shark attacks! (via Sara's Party Perfect)