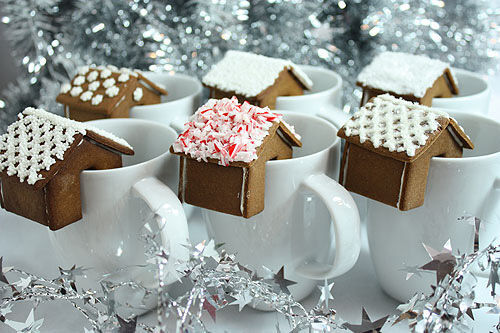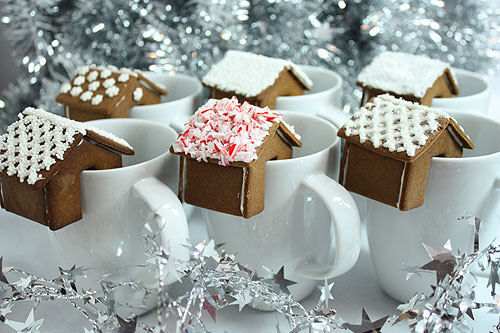 Keen to create the wow factor on your Christmas table this year? From cakes and cookies to drinks and nibbles, we've rounded up 15 creative Christmas food ideas to get the party started.
Stack it!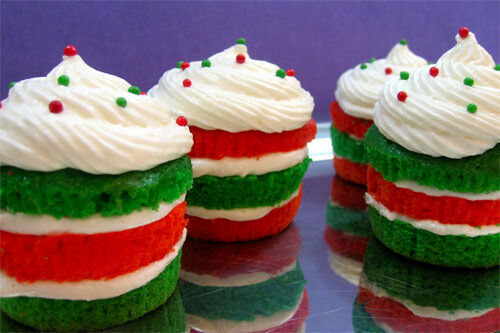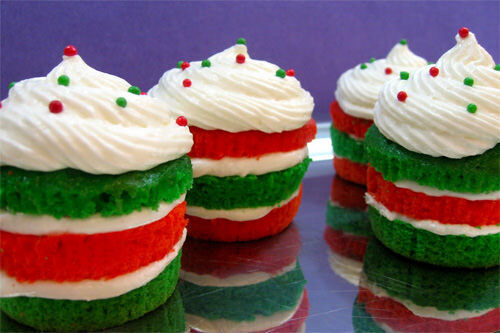 These impressively festive cupcakes are made with marshmallow buttercream icing. Mmmm! Recipe here. (via Sugar Swings)
Strawberry surprise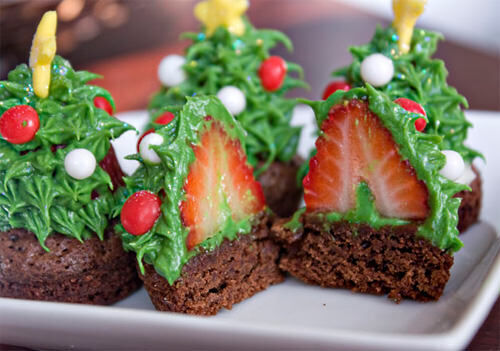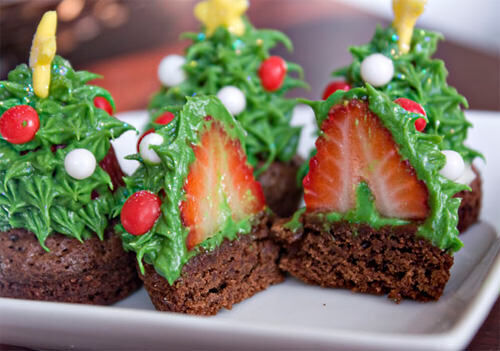 There will be lots of oohs-and-ahhs when you serve up these little Christmas tree brownies, with a hidden strawberry inside! Recipe here. (via Erica Sweet Tooth)
Treat cups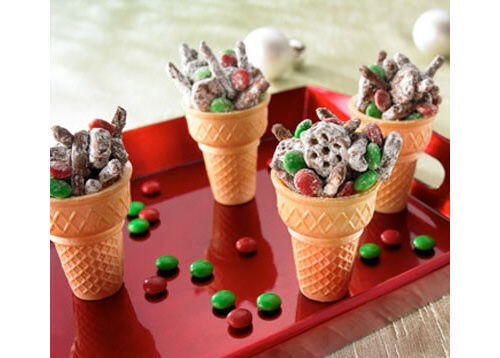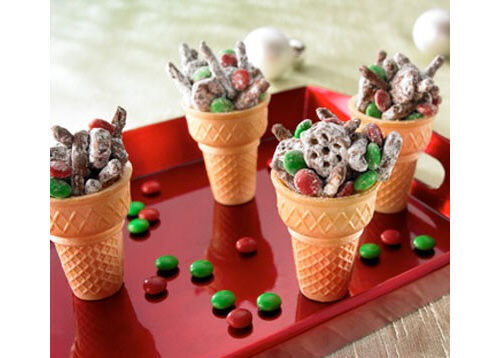 One for Rudolph, one for me! These 'reindeer munchies' cups are a great project for the kids to help with. Recipe here. (via Land O'lakes)
Festive feast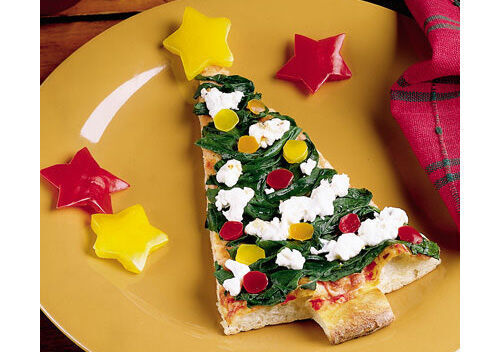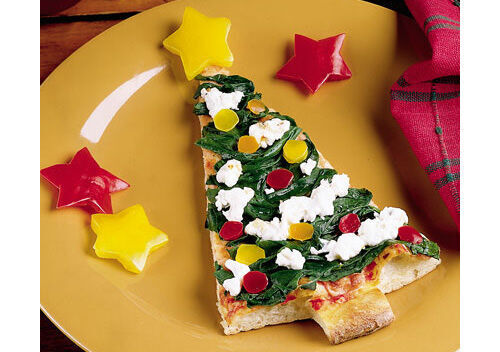 Speaking of kids … here's a festive dinner any child would approve of – Christmas pizza! Although they might baulk when they realise they've been duped into eating spinach. Get the recipe here. (via Family Fun)
Jelly bean bonanza!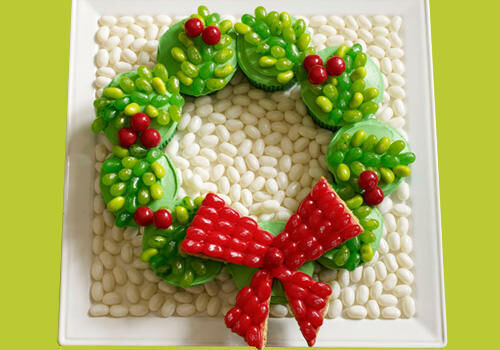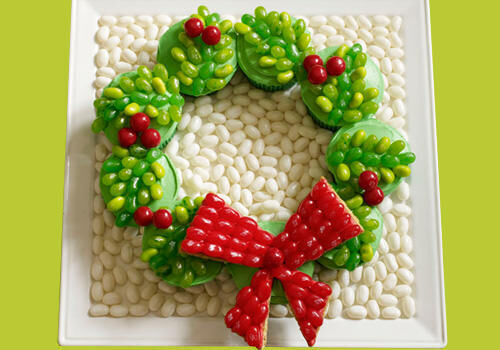 Create a visually stunning cupcake wreath with … Jelly Belly jellybeans! Not only do you get a pretty stunning mosaic effect, your guests will get a little surprise flavour hit of Kiwi, Margarita and green apple! Instructions here. (via  Jelly Belly)
A Christmas cosmo!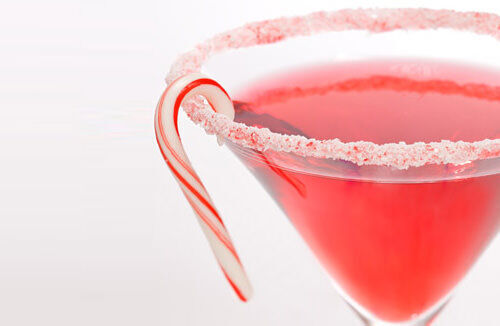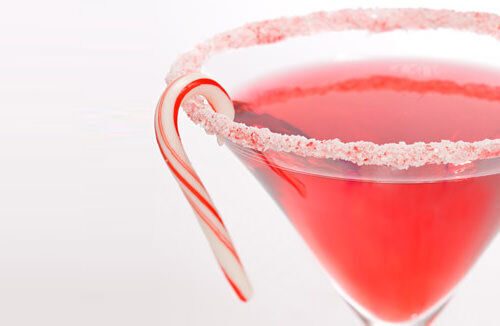 One for the grown ups … a decadent, candy-cane flavoured martini! Recipe here. (via Carla Cosmo Girl)
Sweet swirls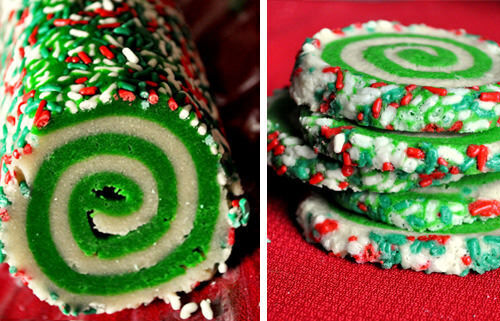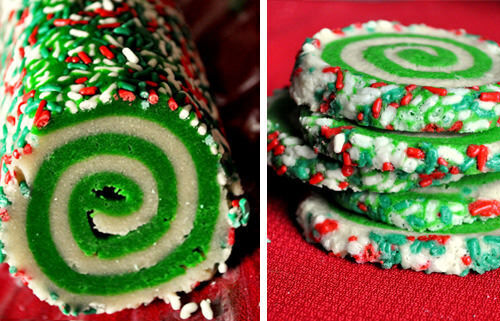 These super colourful swirly sugar cookies make my teeth ache just looking at them! Get the recipe here. (via Our Italian Kitchen)
Sushi centrepiece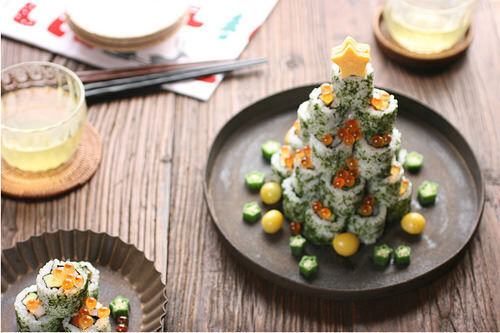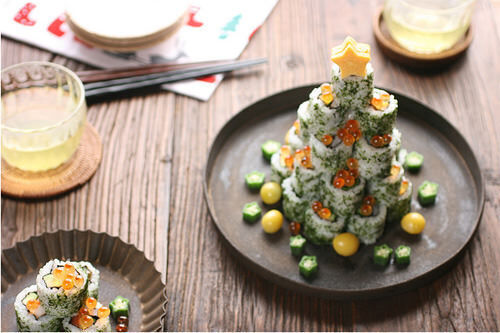 For a cool cross-cultural hit, arrange your sushi platter into a tree shape and adorn with salmon roe 'baubles', okra 'stars' and an omelet tree topper! Ingredients list here. (via flickr)
Delightful drinks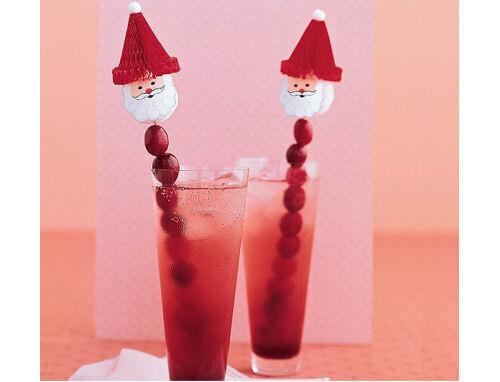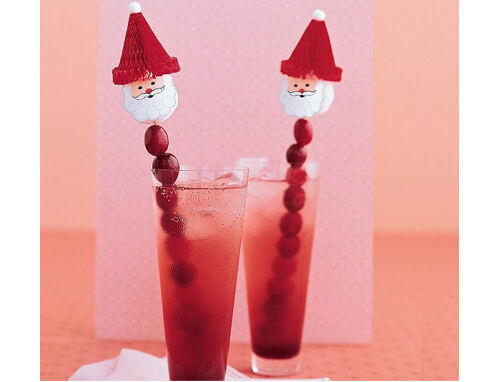 Combine crafty bits with cranberries and dress up your drinks with these Santa swizzle sticks. Instructions and Santa face download here. (via Martha Stewart)
Mmm…nibbles!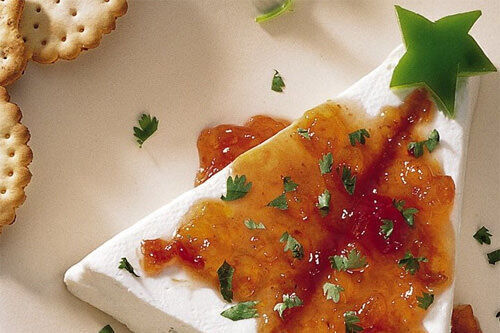 Serve a visual feast for your pre-dinner nibbles … and it's ultra easy. Cream cheese Christmas tree dip recipe here. (via flickr)
Christmas coated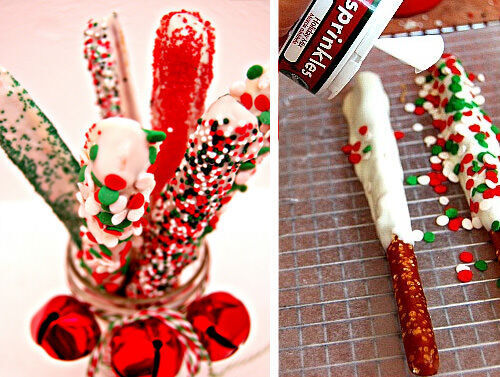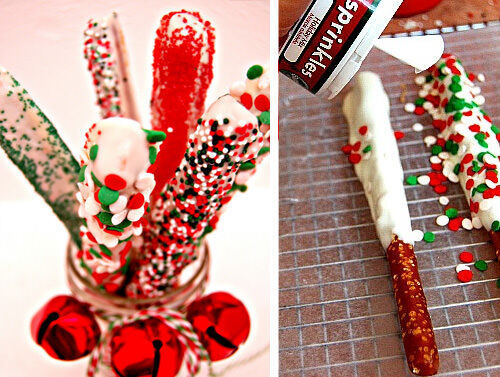 These Christmas-coated pretzels make an beautiful gift when arranged in a jar and tied up with festive string and bells. Get the recipe here. (via Bouffee Bambini)
Crust creations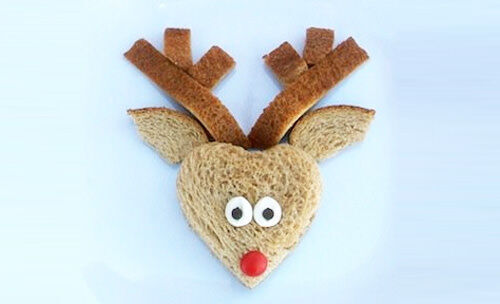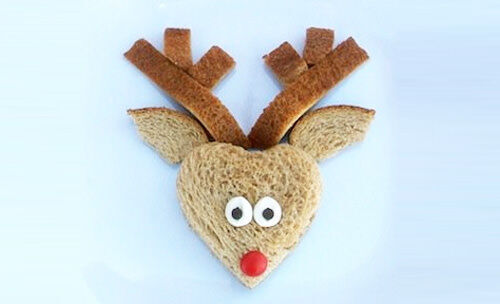 So cute, and perfect for fussy little ones at the kids' table. And just look at what those antlers are made of … here's how to get them to eat crusts! Instructions here. (via Little Nummies)
Fruity and fabulous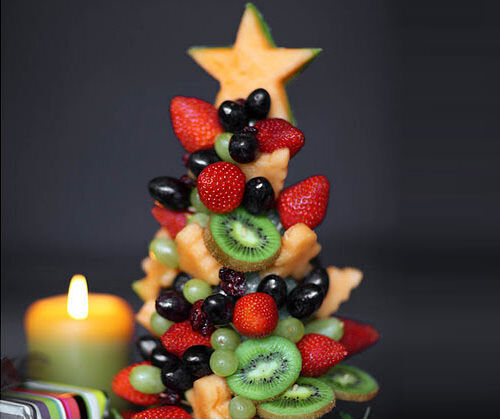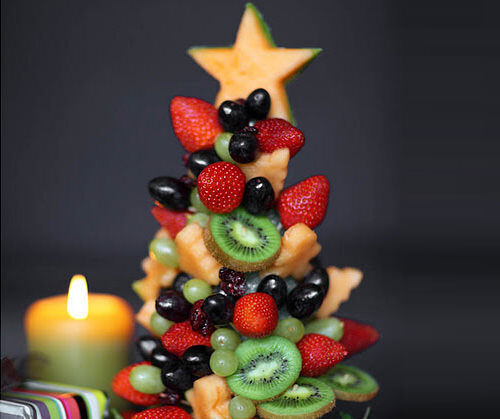 A styrofoam cone from a craft store and some toothpicks form the basis for this beautiful and delicious Christmas fruit tree. Instructions here. (via Ginger and Garlic)
Lovely layers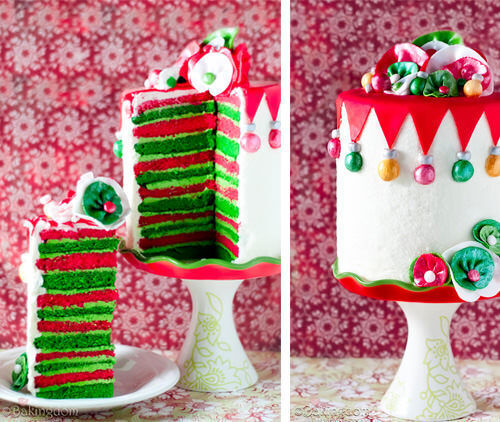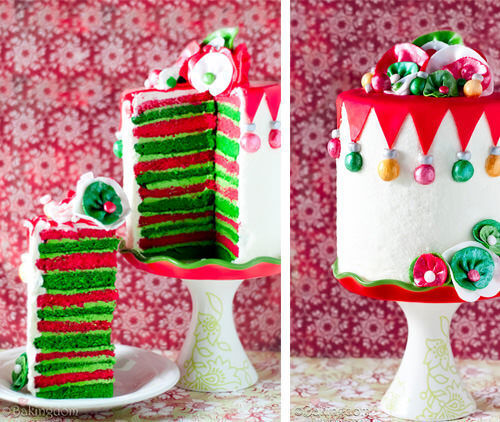 And for my grand finale …. a mammoth eggnog-flavoured layer cake! Not for the faint hearted, here is the recipe if you want to attempt this beauty on Christmas day. Merry eating! (via Bakingdom)
(Mini gingerbread houses to perch on coffee cups – Tutorial here, via notmartha.org)
Read next…
Looking for more Christmas dinner inspiration? Here are a couple of articles that you might like to read next.