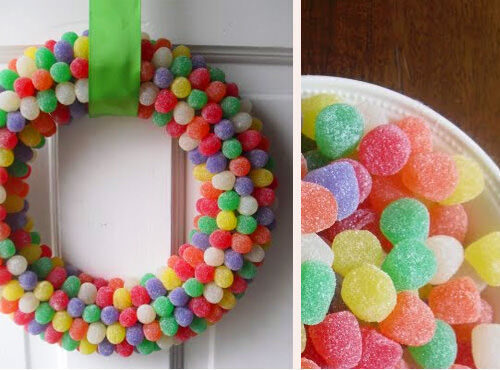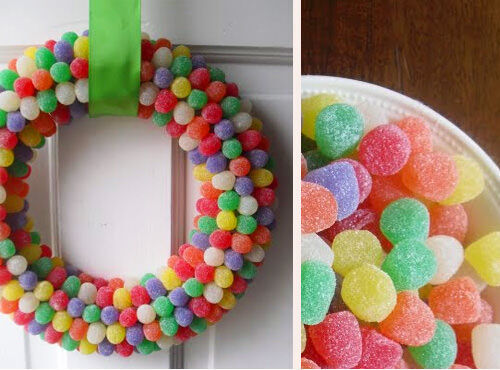 'Tis the season to get crafting! There's nothing like a bit of festive fun with a hot glue gun to get you into the Christmas spirit. We've found 25 of the best (and easiest!) Chrissy crafts for you to try your hand at. Happy crafting! (Above: gumdrop wreath tutorial here).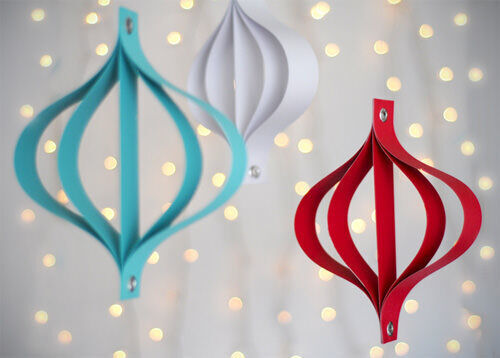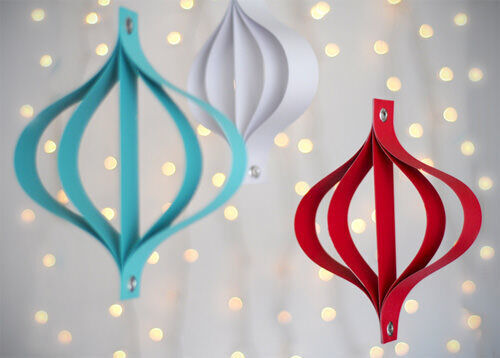 Create these simple but beautiful modern ornaments with a bit of a retro vibe … Mad Men Christmas, anyone? Tutorial here. (via Curbly)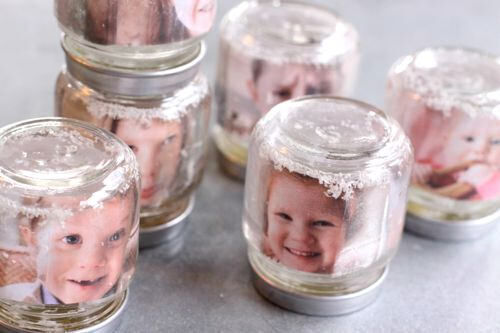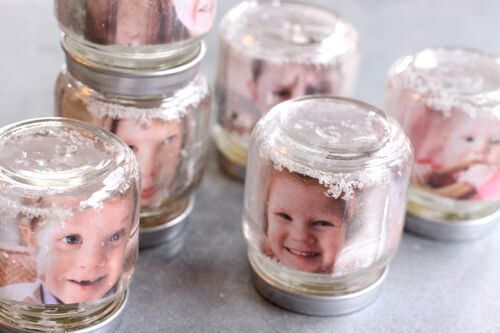 These are so gorgeous, and the materials are super easy to come by … the "snow" is grated PVC pipe and the photos are laminated with simple packing tape! Tutorial here. (via Design Mom)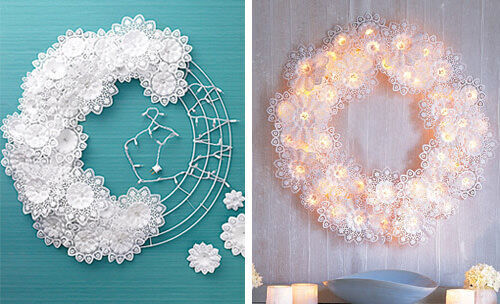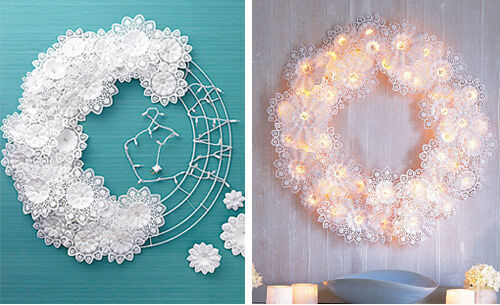 Paper doilies and fairy lights are all you need to create this glowing snowflake wreath. Tutorial here. (via Martha Stewart)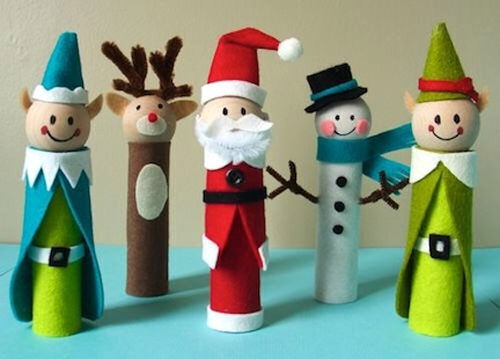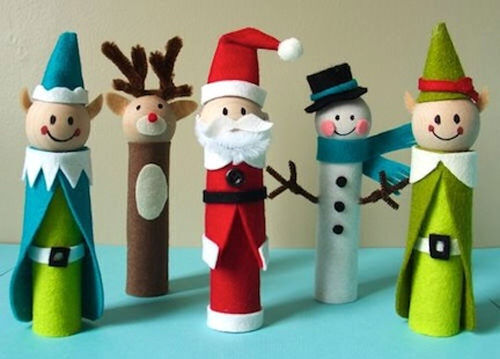 These little felt finger puppets are too cute! Use a wooden bead for the head and decorate away. Tutorial here. (via Parents)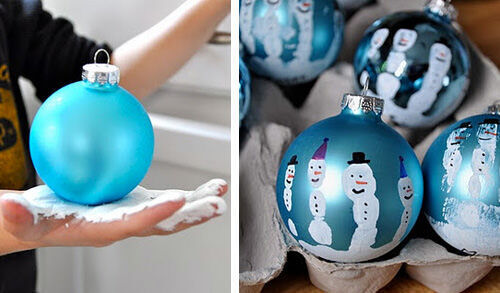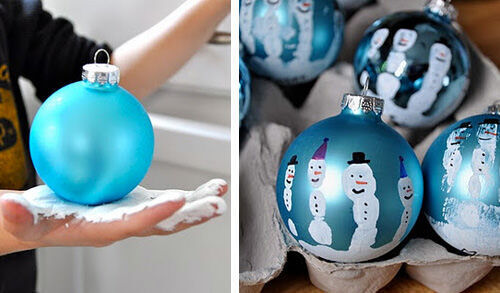 Get your kids to create handprint snowmen ornaments for grandparent gifts or as a yearly keepsake. Make sure you write their names and the year on the bottom. Tutorial here. (via Little Bit Funky)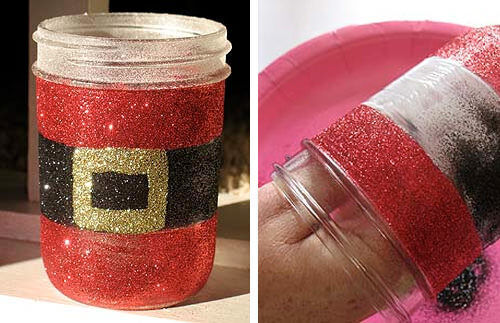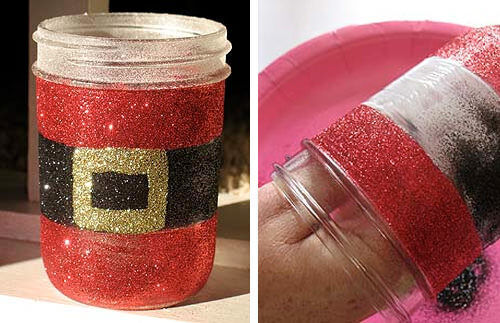 Create a sparkly tealight holder with a Santa belly band. Tutorial here. (via Crafts by Amanda)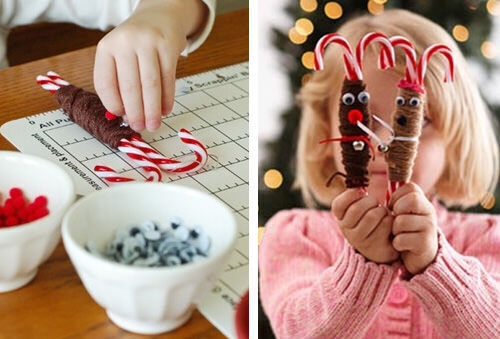 A great one for the kids to do. Wrap candy canes with brown wool and decorate to make reindeers! Tutorial here. (via Kim Mccrary)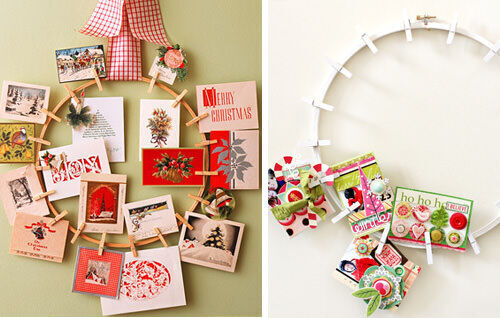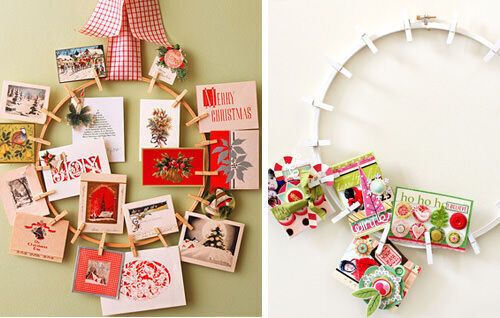 Make a wreath out of your Christmas cards! Glue some pegs to an embroidery hoop and pin them up as they flow in. Tutorial here. (via Martha Stewart)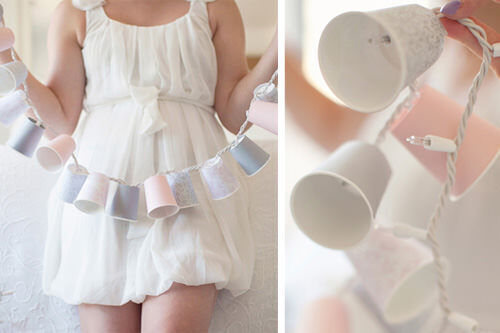 A really easy way to customise your fairy lights, using paper cups and pretty paper. Change your colour scheme each year! Tutorial here. (via DIY or Don't)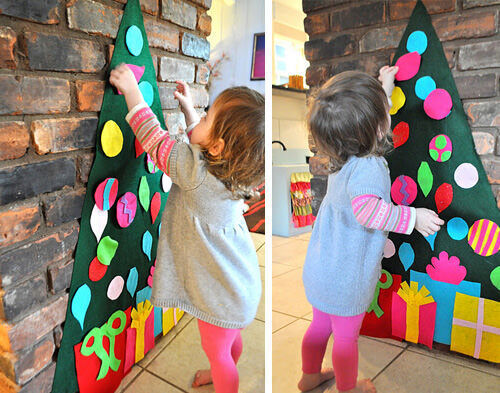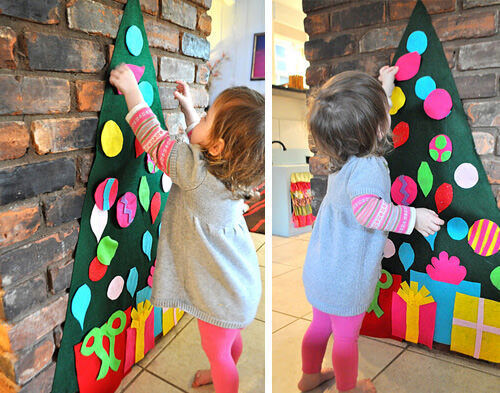 The ornament cut-outs on this felt Christmas tree are removable – so your kidlets can 'help' decorate (and un-decorate) to their heart's content! (via Apartment Therapy)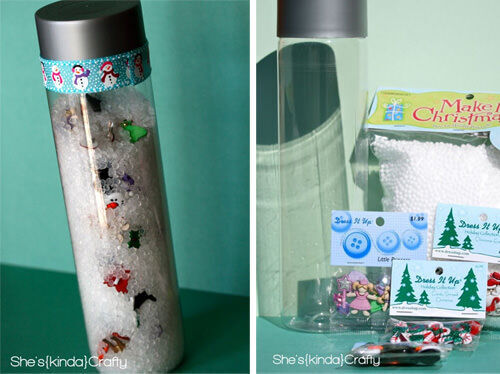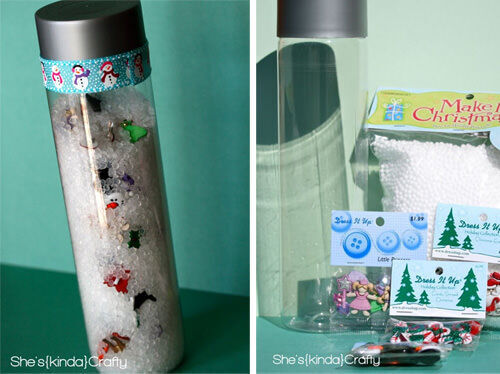 This festive peek-a-boo toy will keep little ones occupied. Shake and find the snowman! Shake again and find Santa! Tutorial here. (via She's Kinda Crafty)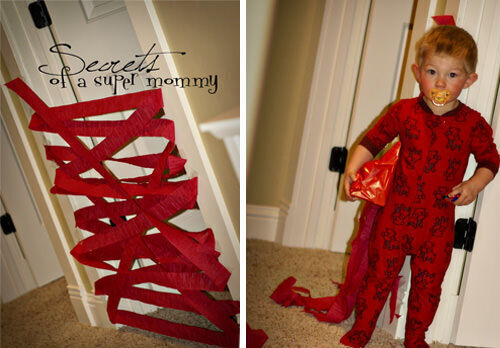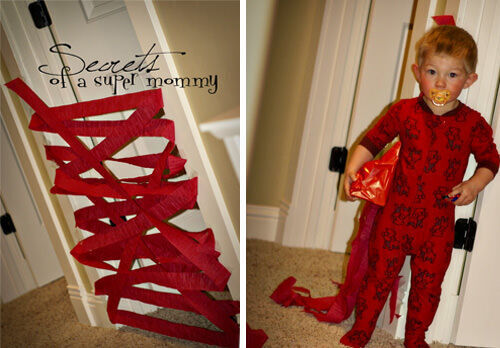 This idea is pure FUN! Crepe paper your kids into their rooms on Christmas eve and let them burst through in the morning like festive superheroes. Preseeeents! Wooooh! (via Secret Sofa Super Mommy)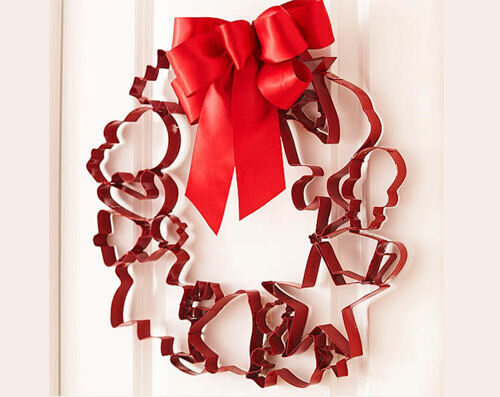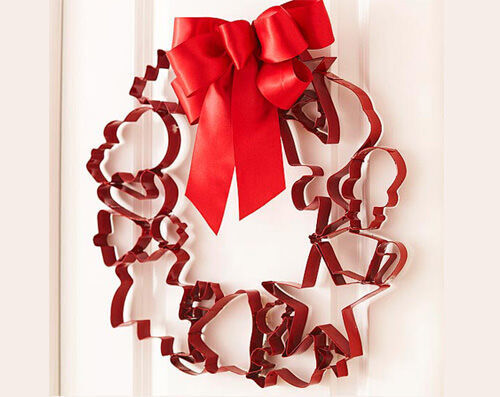 Turn your Christmas cookie cutters into a wreath … just make sure you have finished all your baking first! Tutorial here. (via Better Homes and Gardens)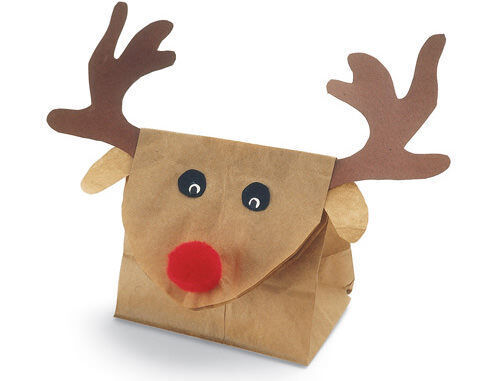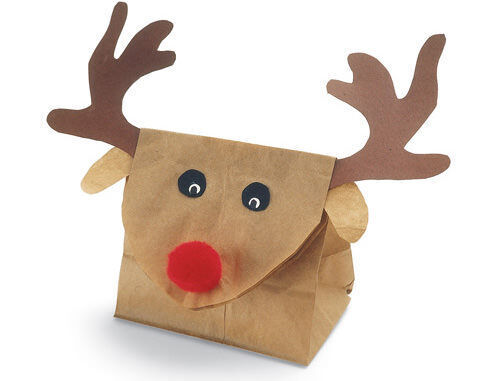 Create these adorable reindeer gift bags from simple paper bags. Pre-cut the bag using your template and then let the kids glue it all together. Tutorial and template here. (via Family Fun)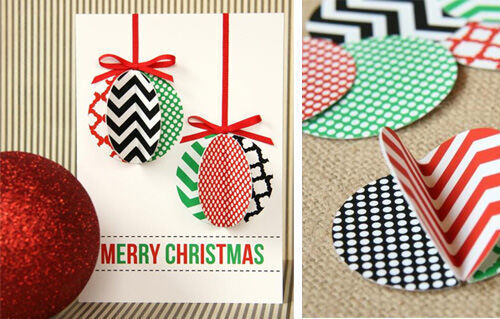 This handmade 3D card has professional-looking polish! Use this free printable file, some ribbon and a large circle hole-punch to achieve the look. (via HGTV)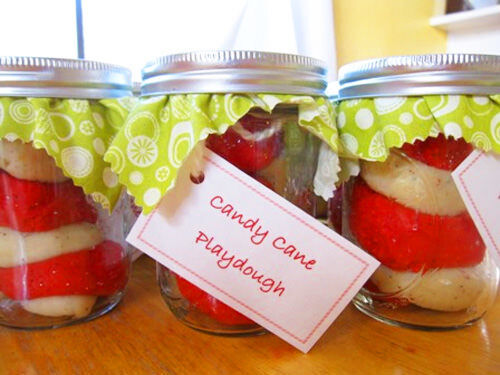 A great gift idea for your children's friends – sparkly, peppermint-scented 'candy cane' play dough! Tutorial Here. (via Artful Parent)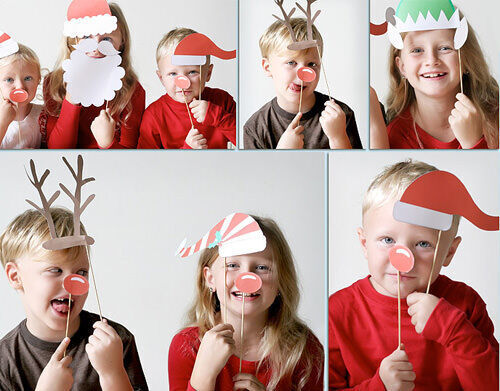 Print off these cutouts, and use them as photo-booth style props for festive photos. (via Design by Dani)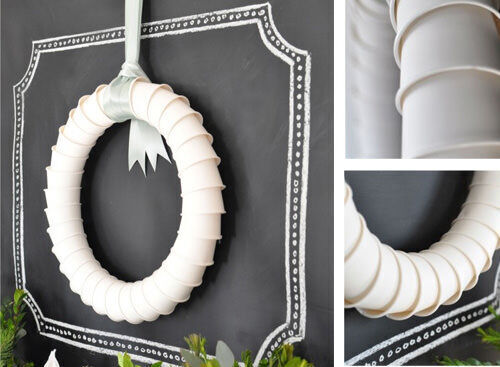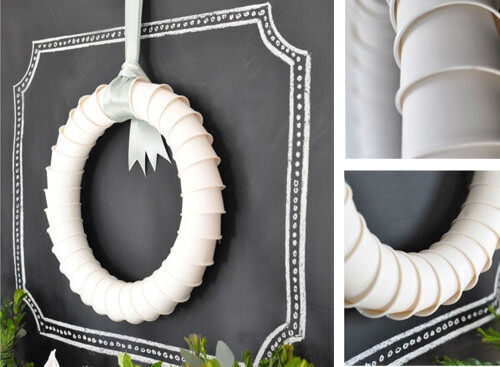 Hmmm, we are seeing a trend. More paper cup decorations – this time in wreath form. Inspiration here. (via Twig and Thistle)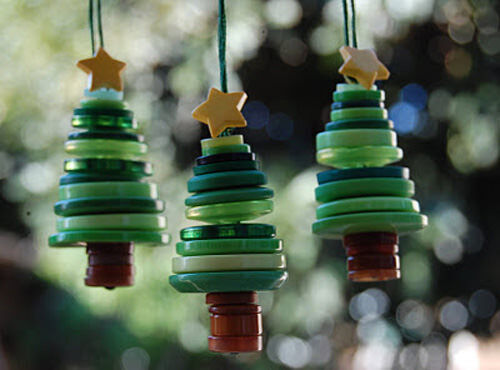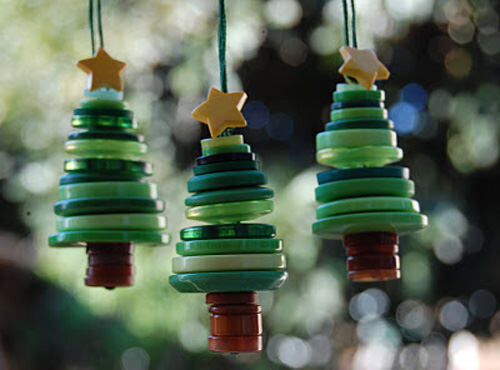 Awww … Cute as a button! Grab yourself as many green and brown buttons as you can find, and then make these adorable little trees.Tutorial here. (via Uk Lass In Us)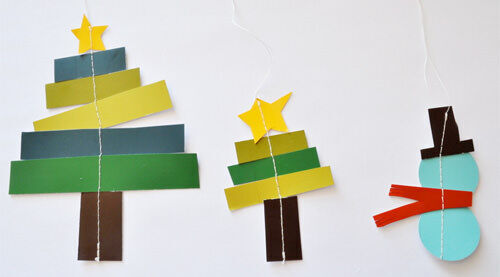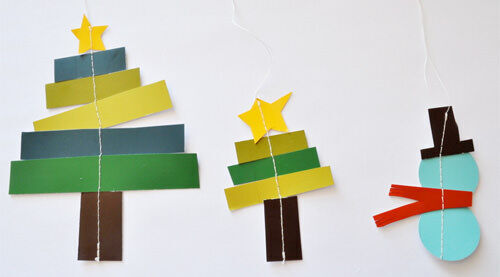 One for little helpers to get involved with. The kids can cut out the paper shapes while mum sews them up into sweet decorations. (via Parent Map)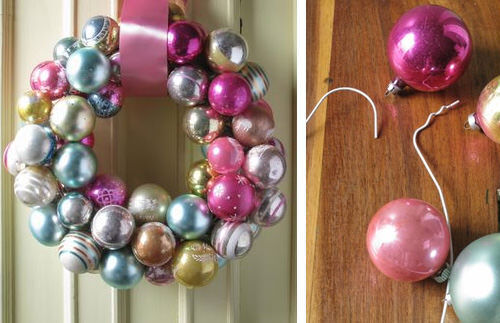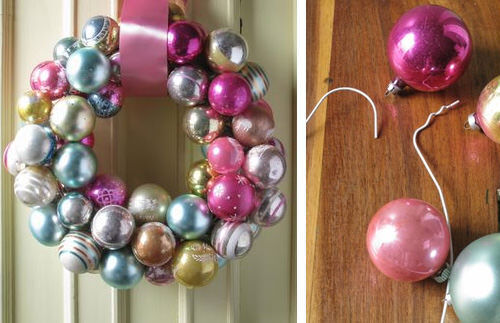 Use a humble coathanger, some hot glue and a bunch of baubles to create this candy-coated confection! Tutorial here. (via Eddie Ross)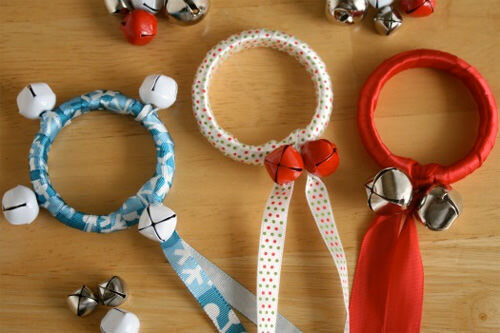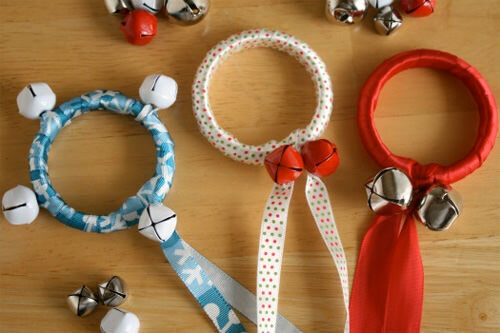 Cover shower curtain rings in ribbon and bells and then let your little ones  shake shake shake along to jingle bells! They also make lovely tree ornaments. Tutorial here. (via Make and Takes)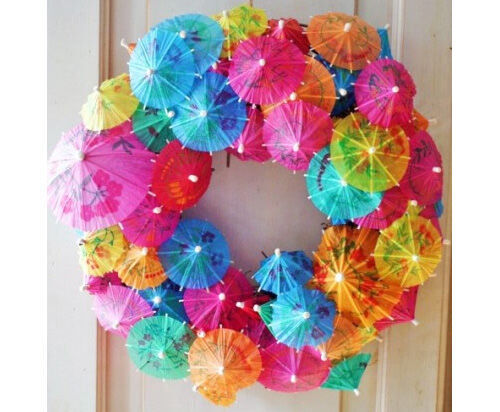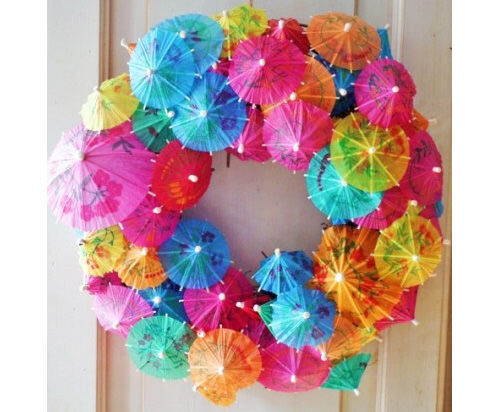 Go tropical with a wreath and some paper umbrellas! Perfect for a sweltering Aussie Christmas, as we sip on cocktails in the summer heat. Tutorial here. (via Camilla Fabbri)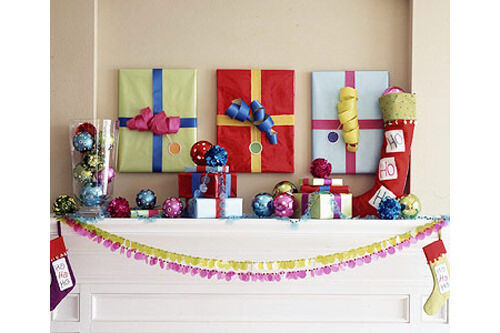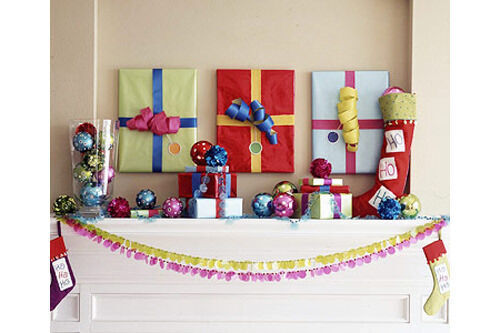 Take your paintings off the walls, wrap them beautifully, and hang them back up. Voila! Instant Christmas art. (via The Budget Decorator)
Read next …
Looking for more Christmas craft ideas? Here are just a few of our favourite festive craft ideas:
---
Find the perfect gift
We've collected a treasure trove of amazing gift ideas, from the latest must-haves from leading brands to the quirky boutique finds. There's something for every little Piper, Noah and Charlotte.
Gift guides based on play and development, not gender.
---
Don't pay full price, grab a discount code from the
Mum's Grapevine Christmas Coupon Book