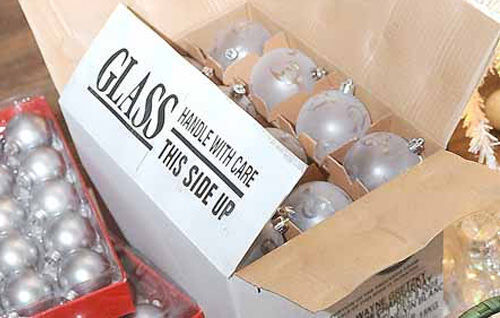 Ever wondered how to keep the Chrissy decorations all nice and neat for next year? Avoid breaking baubles and tangled tree lights with these clever packing tips for storing Christmas decorations.
(Above: use wine boxes with dividers to store breakable ornaments) (via Pinterest)
Wind the garland up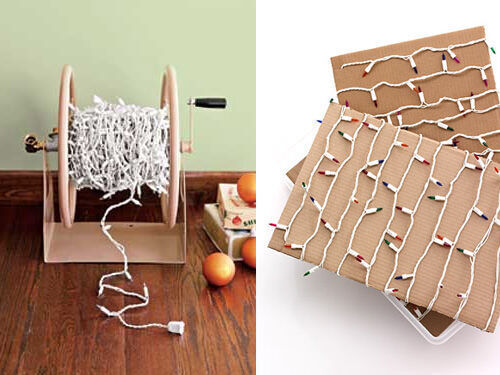 Tangled fairy lights be gone! Here are two fab ideas: Re-purpose a garden hose reel to wind up long garlands. Or for shorter strings, wrap around a piece of cardboard and store in a plastic container. (via Real Simple and Martha Stewart)
It's a wrap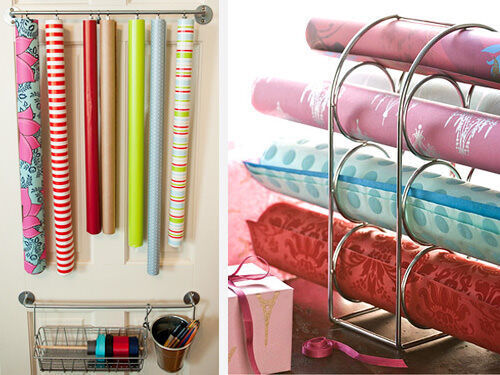 Create wrapping heaven using IKEA kitchen storage accessories (see tutorial here) or simply slide rolls through a wine rack! (via Brooklyn Limestone and Scrapbook Set) Use disposable cups glued to boards as ornament storage, layering them inside plastic boxes. Instructions here (via Better Homes and Gardens)
The perfect wreath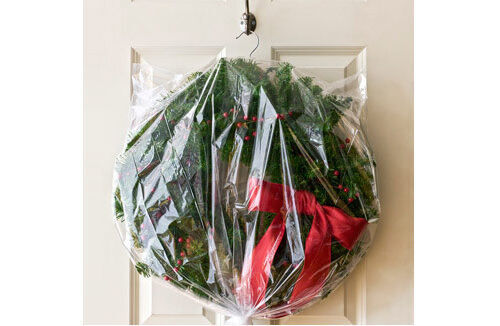 A dry-cleaning garment bag will stop your wreath getting dusty and mangled. Hook the wreath over the neck of the coat hanger, wrap it up and then hang it in a cupboard until next season! (via Good House Keeping)
Ribbon at the ready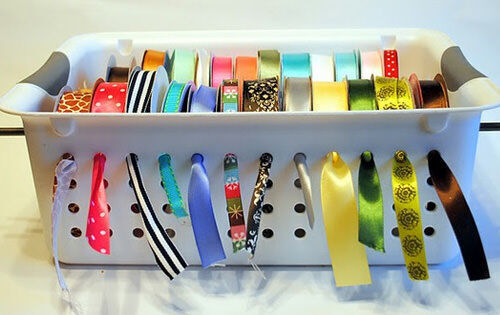 Ribbon hoarders, take note! Grab a box like this one and run dowels through the centre of the rolls to create a DIY ribbon dispenser. (via Spunky Junky)
Tidy tree time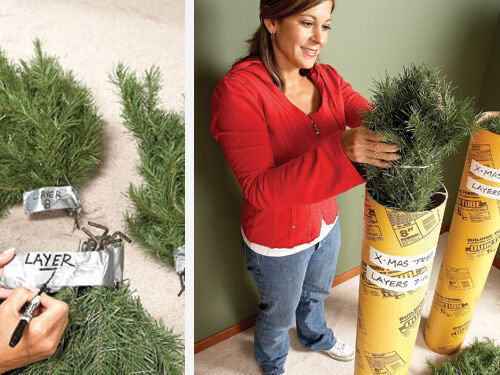 If you have an artificial tree that comes apart, duct-tape sections together and then store in large cardboard tubes. (via Family Handyman)
An egg-cellent idea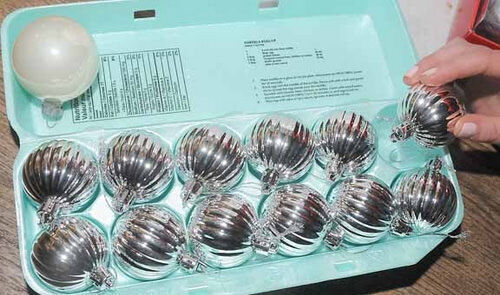 We've featured this idea before, but it's too clever not to mention again! Fit smaller ornaments snugly inside egg cartons. (via Buzz Feed)
Ready, set, organise!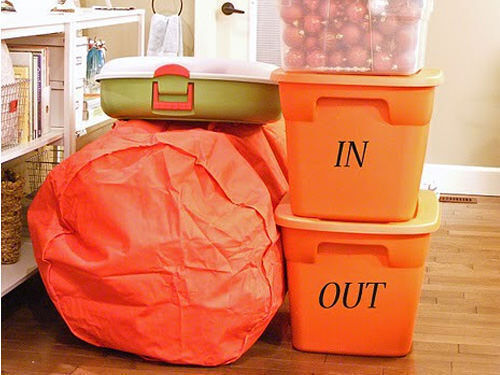 If creating your own storage just isn't your thing, invest in some great ready-made gear … like a tree duffel bag, wreath box, or divided ornament containers. Oh, and you get extra points if you colour coordinate! (via Pinterest)
The sky's the limit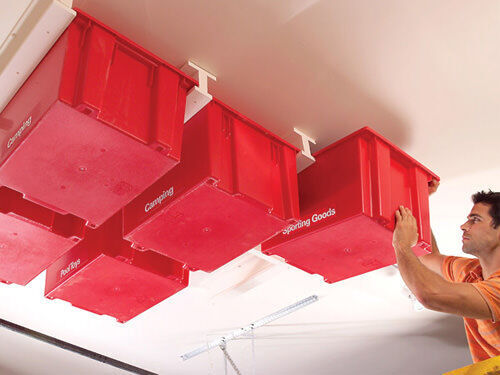 If you hate having cupboards chock-a-block with things you only use once a year, go DIY crazy and create this amazing ceiling storage solution for your garage. Step-by-step guide here. (via Family Handyman)