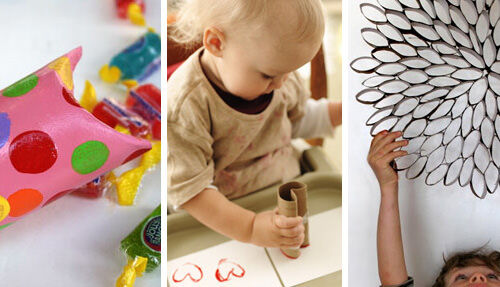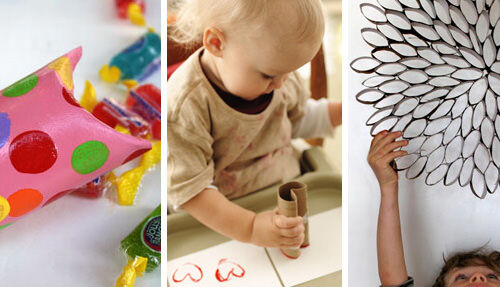 If there is one craft item that's plentiful in every household, it's toilet paper rolls. And the bigger your family, the more of a stockpile you're likely to produce! So what to do with them?
Here are 20 fun ideas to try out – from kiddie crafts to practical recycling options.
1. DIY gift boxes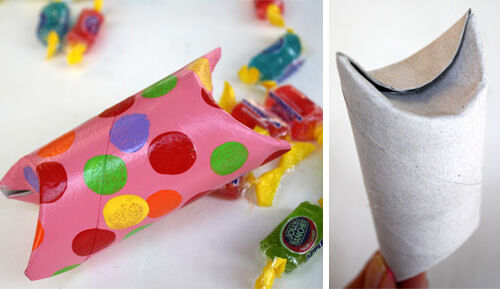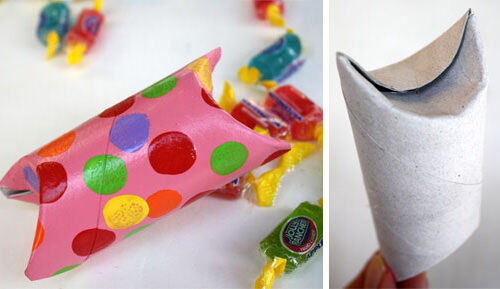 So, gifts and toilet paper aren't usually two things that go together, but with a couple of folds and some decoration you can transform toilet rolls in to pillow boxes perfect for party favours or little treats. See how it's done at Skip to My Lou.
2. Wall art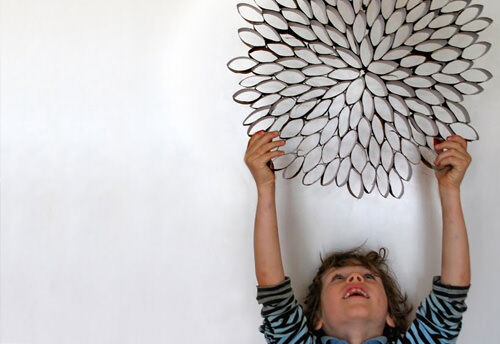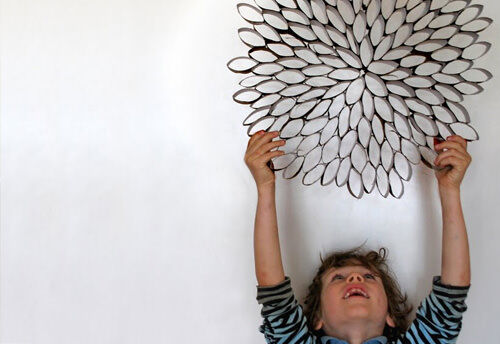 Beautiful, graphic and architectural, you can make just about any pattern you like using this technique. The cut-up rolls are glued together and then held in place with clothes pegs until dry. See it close up at Myrtle & Eunice.
3. Crafty flowers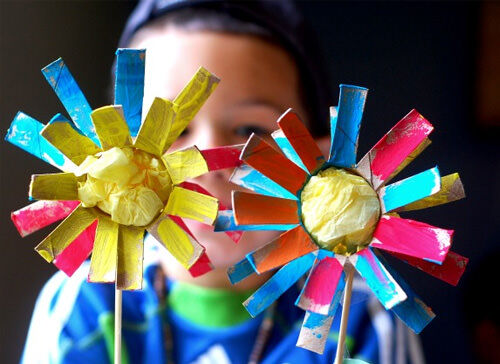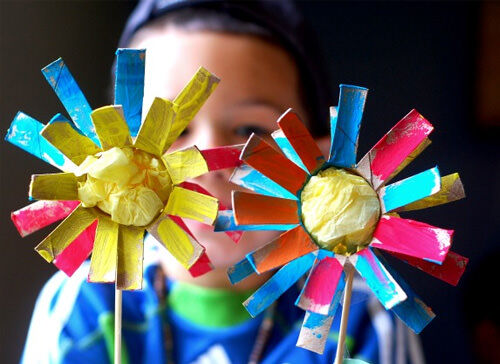 A rainy day craft with a big payoff – bright, gorgeous flowers! Get the tutorial from Better Homes & Gardens, and see the finished product over at Saltwater-Kids.
4. Bird feeder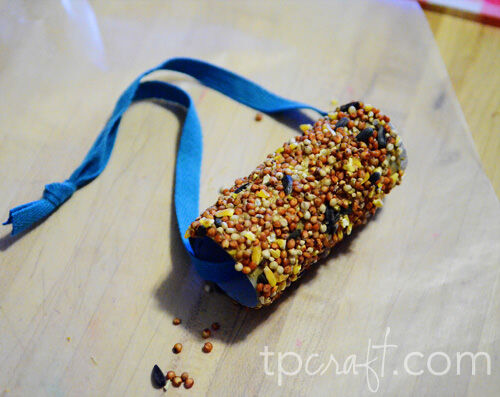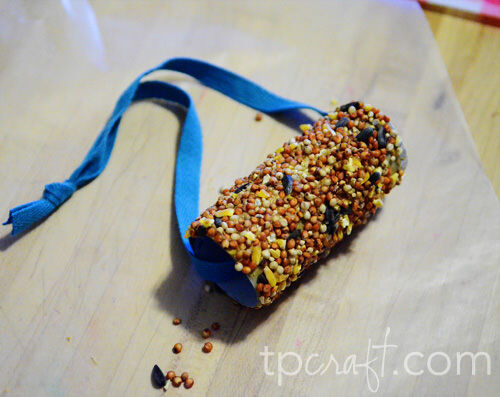 Toilet paper rolls + peanut butter + birdseed + twine = a recycled bird feeder that the kids can help make. Get the tutorial at TP Craft.
5. Hanging heart decorations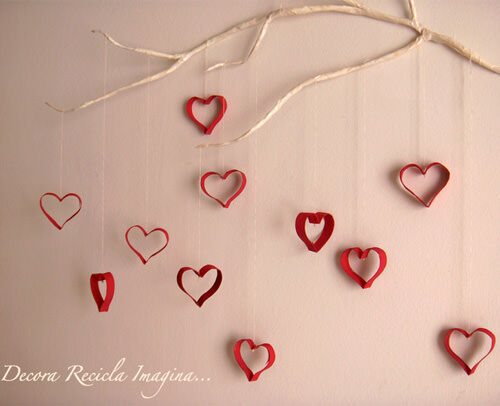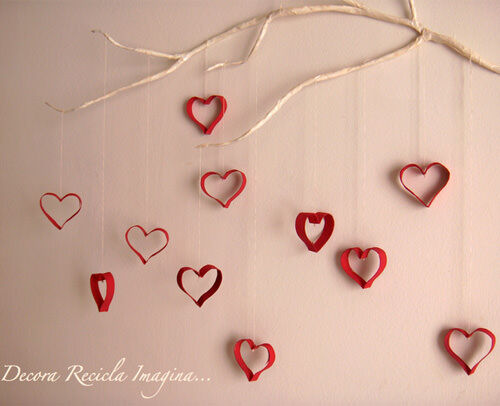 Save this idea up for next Valentine's Day, or surprise your loved one today! See how it was made over at DRI (Spanish language site).
6. Seedling containers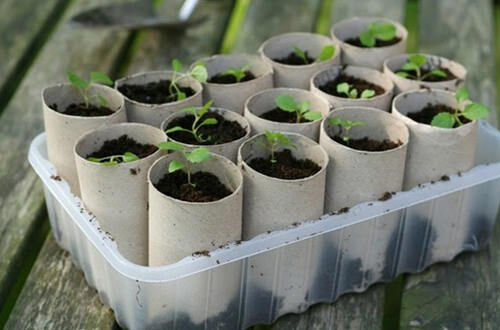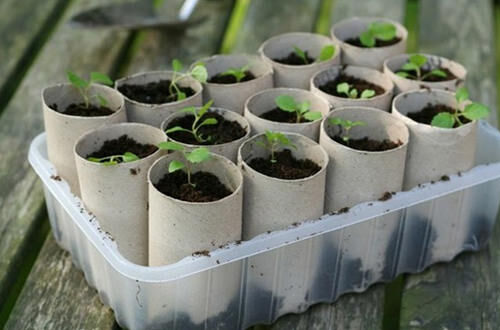 Grow seedlings in toilet paper rolls and when they are ready to plant, you simply put the whole thing in the ground (the rolls will decompose). Source: saidosdaconcha.blogspot.com
7. Party crowns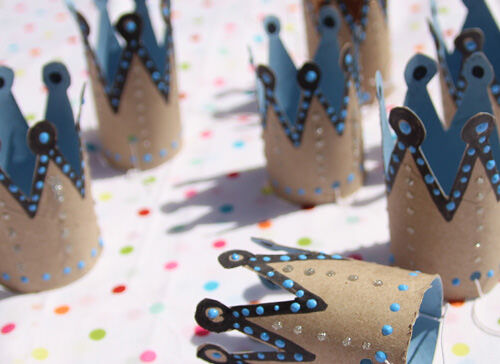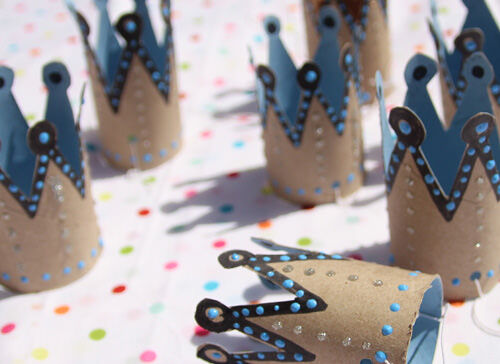 Teeny tiny crowns for teeny tiny princesses – how gorgeous! Cut, decorate, and attach some elastic. See the steps over at Creative Jewish Mom.
8. Cable storage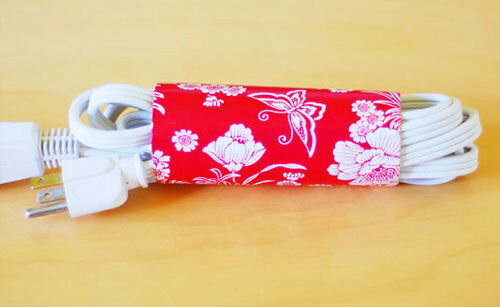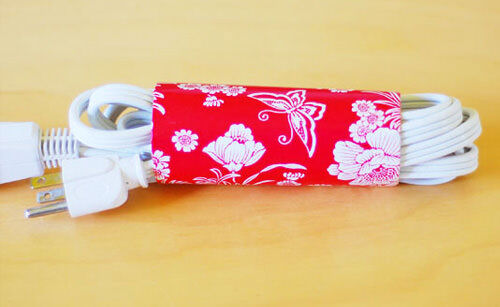 Let's pretend we all thought of this. Because … why didn't we?! A super simple cable fix (pretty paper covering optional). Cables can then be stored vertically in boxes to save space. Apartment Therapy has a tutorial for how to make this covered version.
9. Race track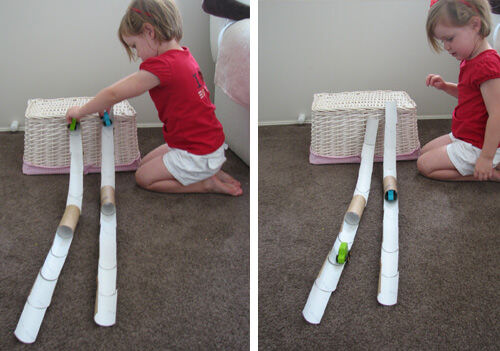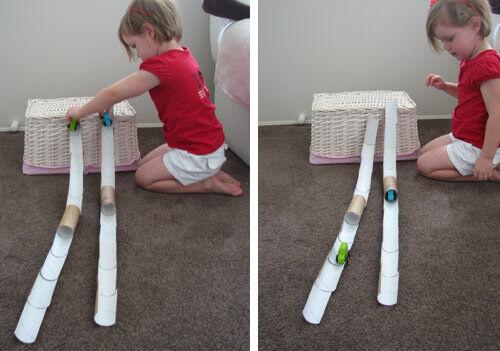 Fancy, schmancy toys, eat your heart out. Create cool race tracks and marble runs with this idea from What do you do all day?
10. Costume wig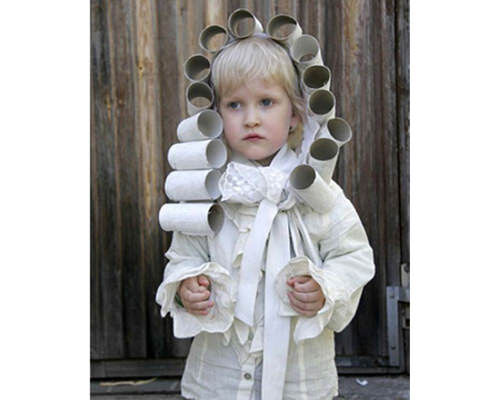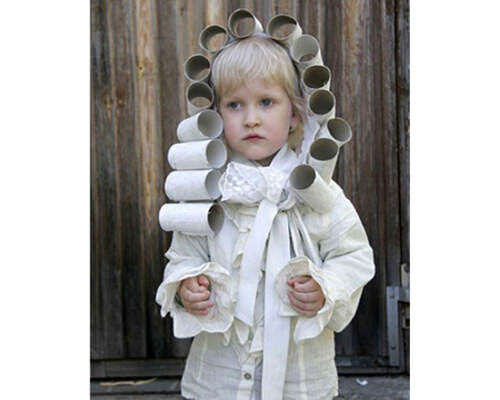 This idea reall had us giggling. Grab the tutorial at Handmade Spark and save it up for your next dress up party. Via tpcraft.blogspot.com.au
11. Owl puppets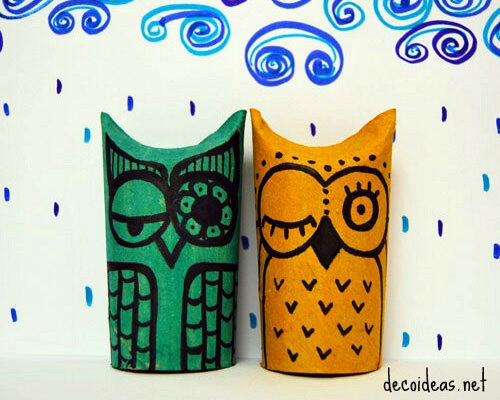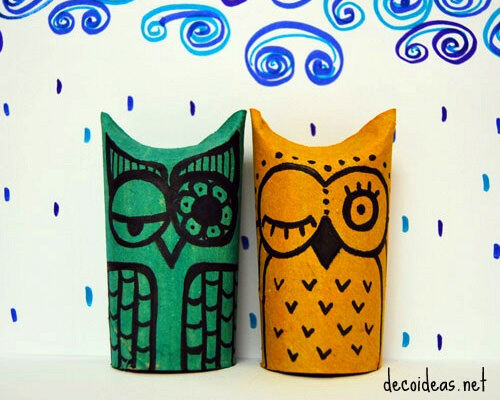 Hoot if you're cute! These sweet winking owls featured on Decoldias are very charming, and there are loads of other animals you could make with this technique.
12. Craft caddy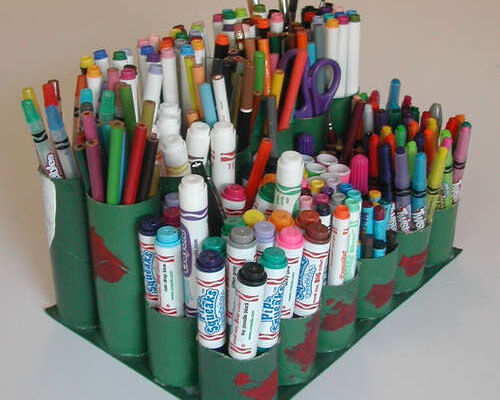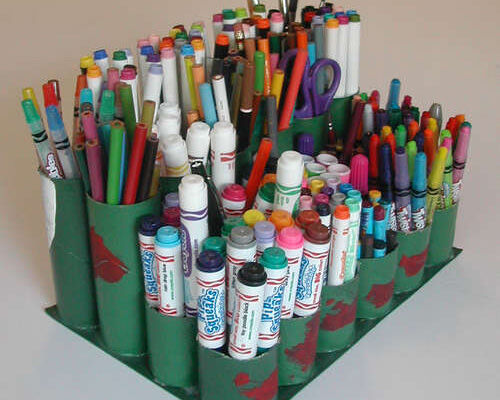 Get step-by-step instructions for creating this mega craft caddy over at Instructables.
13. Papercut art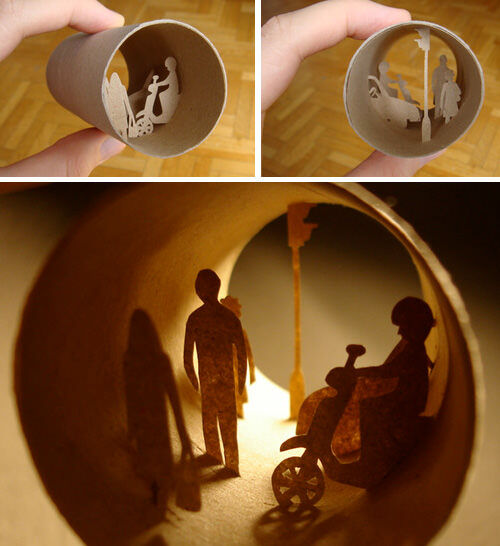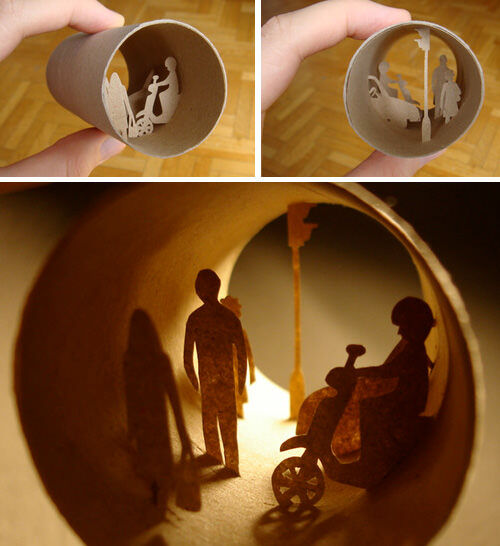 These creations might be a bit beyond your average crafter, but they are beautiful to look at nonetheless. Artist Anastassia Elias mounts miniature papercut scenes inside toilet rolls, producing a tiny, layered world inside a very unlikely object.
14. Heart stamp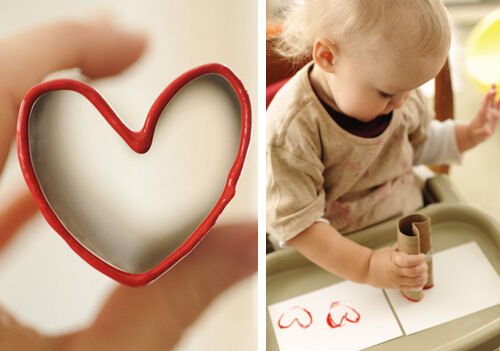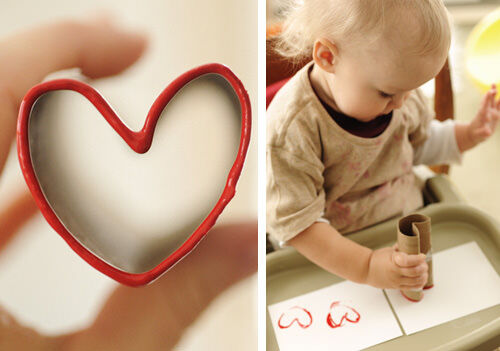 Super sweet! Let your little one create heart-stopping artworks with this easy DIY stamper created by Rust & Sunshine.
15. Play binoculars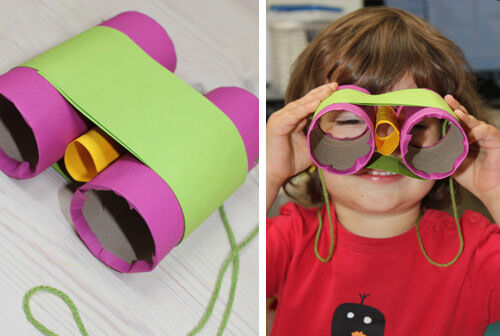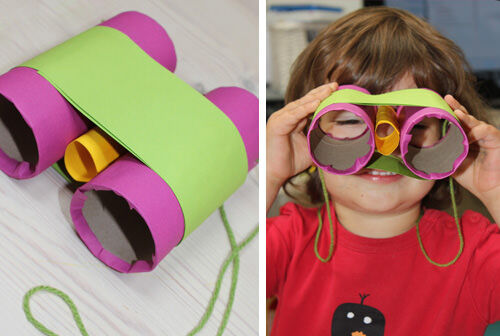 Your next jungle-themed party needs these! Get the instructions at World of Mex.
16. Cardboard castle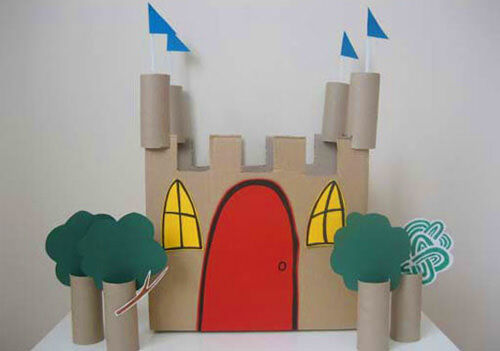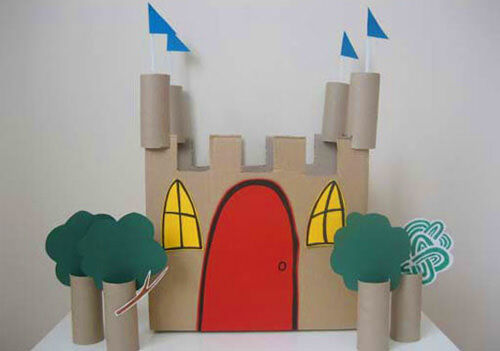 Knights and princesses will be equally captivated by this DIY castle. We love the little trees – such a simple idea. Read the step-by-step at bloesem kids.
17. Doll's chairs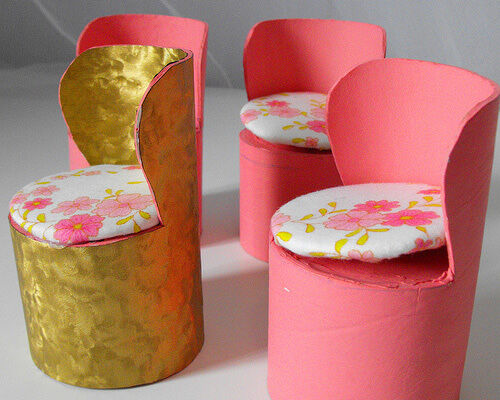 Glenyce from Mid-Craft Crisis made these fancy little chairs for her daughter's Barbie out of recycled mailing tubes, but you easily make a version from toilet rolls too.
18. Animal marionettes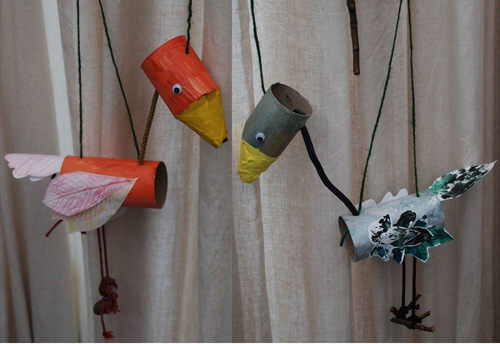 Leaf prints and toilet paper rolls combine to make Autumnal marionette birds. See how they were made over at Red Ted Art.
19. Race cars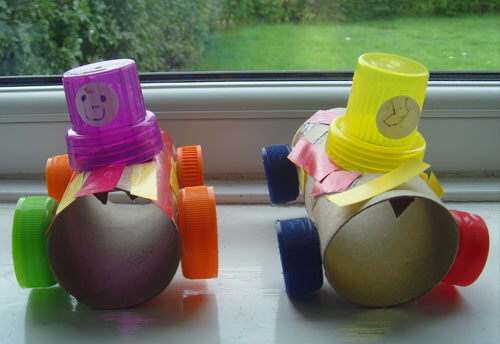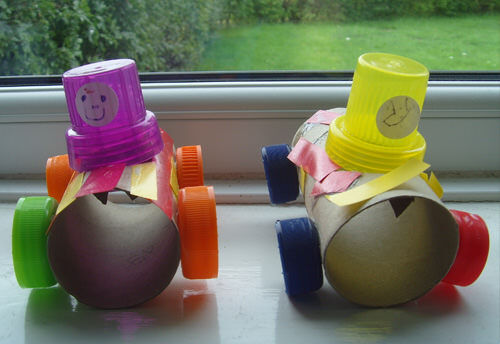 A simple idea, but a classic. Toilet paper rolls plus juice lids and detergent caps. And they're off! Created by Rubbish Craft For Toddlers.
20. Music maker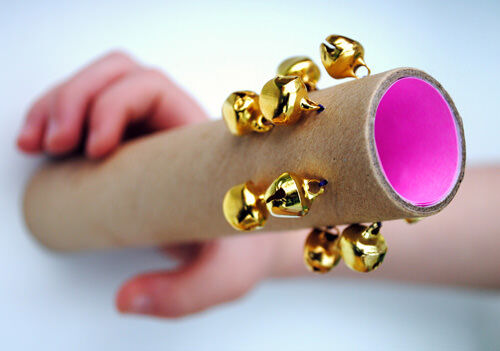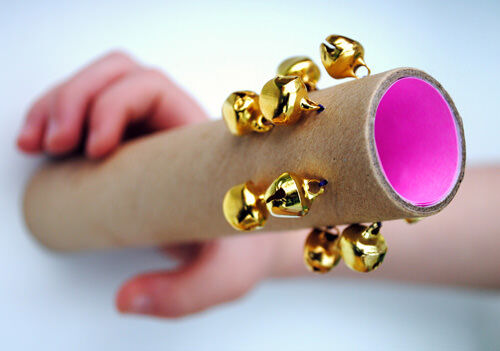 Kate from Mini Eco makes very beautiful things from paper, card and ordinary objects. This simple instrument is made by skewering holes in a cardboard tube and attaching bells with a needle and thread. A pop of coloured paper in this inside makes it fun!
READ MORE:
• 20 ways to recycle Christmas packaging
• 14 cool things to make with recycled milk cartons
• Plate it up: 15 craft projects to make with paper plates