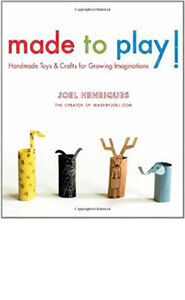 Made to Play! by Joel Henriques
Between these pages lie 35 simple projects for creating homemade toys…with a modern spin. No daggy crocheted softies here, just illustrated instructions and inspiration that make it easy to recycle common materials, reinvent toys and inspire creative play, for less!
Click here to buy Made to Play!