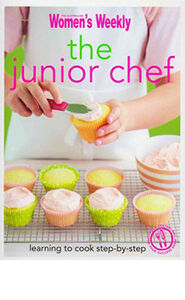 The Junior Chef by Australian Women's Weekly
Who better to teach your kids to cook than the legendary Women's Weekly test kitchen? Your mini chef will devour this mini cookbook designed to teach beginners of all ages the basics of baking and cooking so they can create delicious family favourites and maybe even cook dinner occasionally. Rocky road brownies anyone?
Click here to buy The Junior Chef.