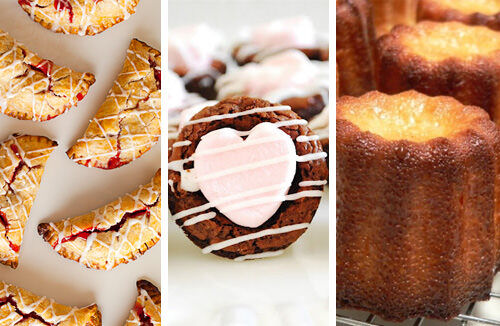 Cupcakes (in all their variations) have been stealing the dessert limelight for a while now – and with good reason. They're cute, perfectly portioned and delicious. So what's the next bite-sized treat trend that will take your party by storm?
We've put together 10 ideas to get your sweet tooth tingling. Just don't think about the calories!
READ MORE:
• 8 picks for perfect popcorn treats
• 21 easy makes with marshmallows
1. Whoopie pies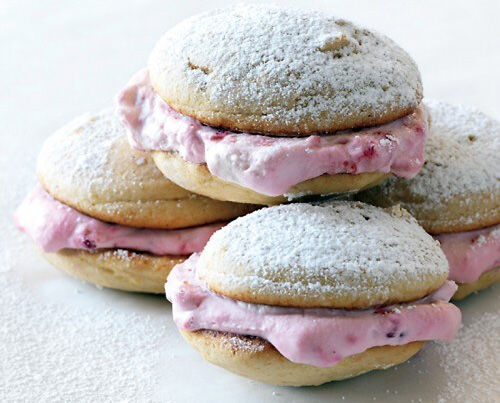 Is it a pie? A cookie? An inside-out cupcake? Who cares, it's yummy. Thought to have started as a New England tradition, whoopie pies are made by sandwiching sweet creamy filling between layers of tempting cake.
Get the recipe for this raspberry and lemon version here. (via Martha Stewart)
2. Cake pops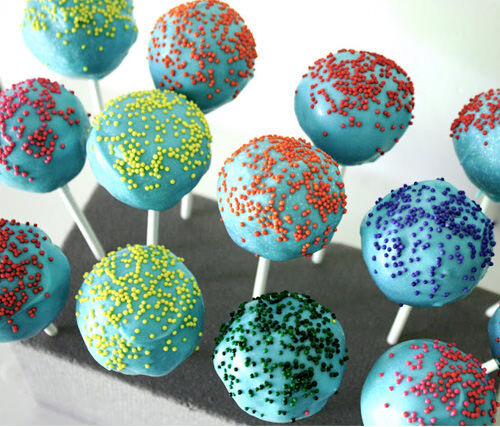 Combining the deliciousness of cake with the convenience of a lollipop – its a no brainer! These little morsels are probably already giving the humble cupcake a run for its money at your playgroup parties.
Made by moulding cake crumbs in to balls and then dipping in chocolate or icing, they can be decorated to match a swag of party themes – from ghoulish monster eyeballs to mini character faces. Get the recipe here. (via The Southern Institute)
3. Canelés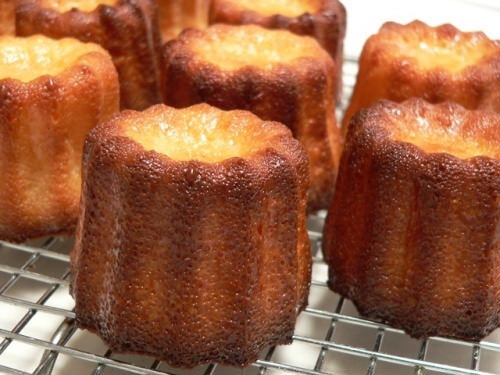 Bring a little taste of France in to your kitchen with these heavenly baked custard treats, which feature a sweet caramelised crust.
It might prove a little tricky (and pricey) to get your hands on a traditional copper canelé tin, so lucky for us Celia at Fig Jam and Lime Cordial has perfected this delicious confection using an ordinary muffin pan. (via Fig Jam and Lime Cordial)
4. Macarons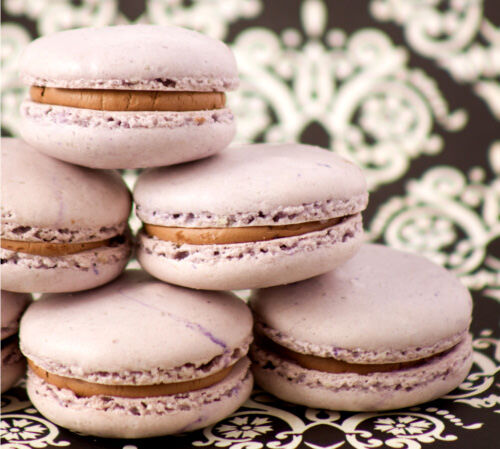 With their dainty shape, bright colours and melt-in-your-mouth goodness, delicate macarons are loved by many but attempted by few. If you want to try your hand at creating them, check out this easy macaron recipe to get you started. (via Brave Tart)
5. Gourmet marshmallows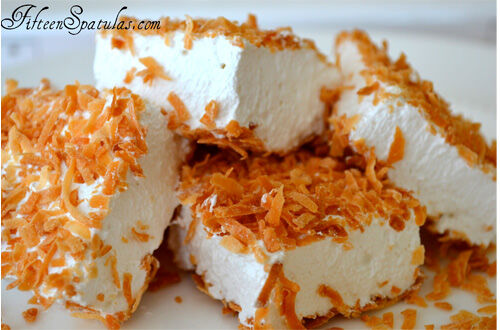 Joanne from Fifteen Spatulas writes, "You're not allowed to say you don't like marshmallows until you've made some at home (that's right, no ifs ands or buts)."
It seems a growing band of foodies are inclined to agree, with gourmet marshmallow recipes popping up all over the Internet and companies like Plush Puffs producing versions flavoured with cinnamon and lemon meringue.
To make some at home, try Fifteen Spatulas' toasted coconut marshmallow recipe, or this yummy coffee version from Pretty Prudent, perfect for your morning cuppa. (via Fifteen Spatulas)
6. Hand pies
If you'll excuse the pun, we think "not-in-your-hand-very-long pies" might be a more apt description, as these look way too good to resist.
The age-old combination of fruit and pastry simply can't be beat, and we hear mini pies-for-one are currently all the rage. Find out how to make these cherry versions here. (via Spoon Fork Bacon)
7. Pudding pops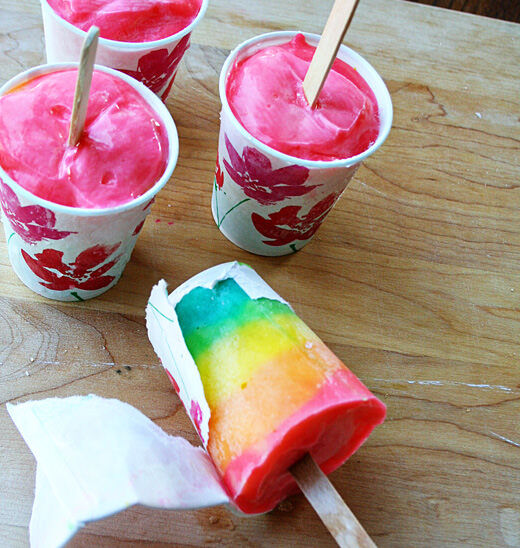 If macarons and canelés are a little beyond your skill level, here's one for you. Made using instant pudding mix, pudding pops can be given some creative flair with your own added ingredients.
Pour into a paper cup, spike it with a popsicle stick, and freeze. Now that's my kind of cooking! Get this rainbow recipe here. (via Sandy Toes and Popsicles)
8. Frosting shots

Let's just cut to the chase. The best thing about cupcakes is the frosting, so why not cut out the middle man? Inspired by Sprinkles Cupcakes, who started offering tiny cups of frosting to their eager customers, frosting shots are the last word in guilty pleasures.
But if you're feeling a little sheepish about all the calories, try this healthier recipe for frosting shots. (via Chocolate Covered Katie)
9. Push-up pops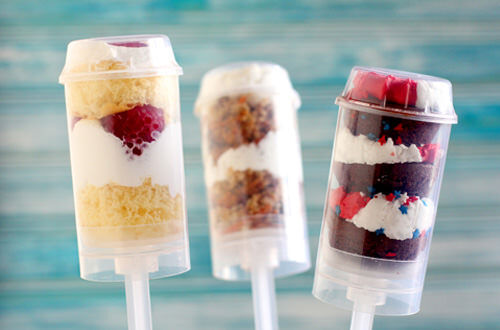 Confession time – who here hasn't wanted to rapidly push a cupcake into their face at one time or another? Nom! Get yourself some of these nifty push-up containers and then go to town with these recipes.
You can layer just about any sort of cake/frosting/cream/fruit/chocolate combination you like, and the container keeps it (relatively) mess-free for little fingers. (via Babble)
10. Brownie bites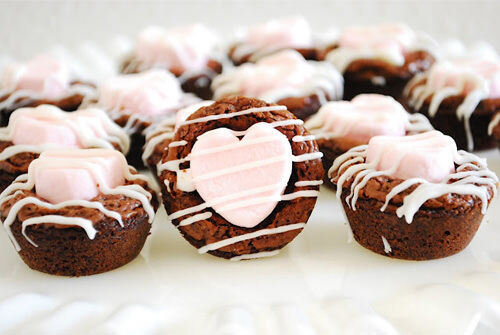 Brownies are universally delicious, but everything tastes better in bite-sized form. Take a shortcut and use store-bought brownie mix like Crystal at A Pumpkin and a princess, who created the treats above with the aid of some heart-shaped marshmallows. Or start from scratch with this recipe at taste. (via A Pumpkin and a Princess)
11. Cupcakewurst … wait, what?!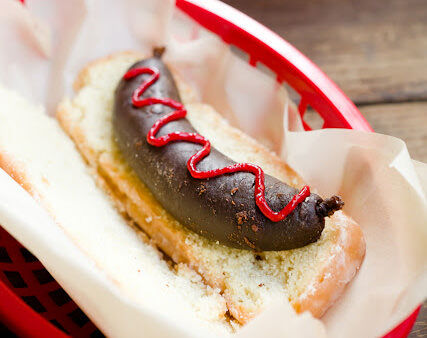 We said only 10 treats, right? Well we couldn't resist showing you a little extra sweetness from Cupcake Project. It's a chocolate cupcake, cooked in a sausage casing (!) and served on a long doughnut with raspberry sauce 'ketchup'.
We doubt it will catch on as a dessert trend, but if you're looking for a way to totally confuse your taste buds, this is it! (via Cupcake Project)