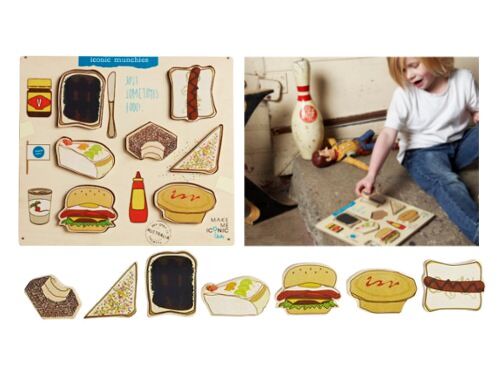 I love a sunburnt country, a land of pav and pies,
Of budgie smuggler bathers, of pesky little flies.
I love her sausage sizzles, and the Sydney Harbour Bridge,
Her Vegemite on toast for brekky, and a sneaky beer in the fridge!
Show your national pride with this patriotic Make Me Iconic 'Munchies' puzzle full of all your favourite Aussie treats.
Available from Monkey Caboose – $30