If you're struggling with the stroller-versus-pram conundrum, the new UPPAbaby ALTA (A$699), known as the CRUZ overseas, is a win-win on all fronts! It combines the convenient size and one-fold action of a stroller with a swathe of functions you usually only see in a pram.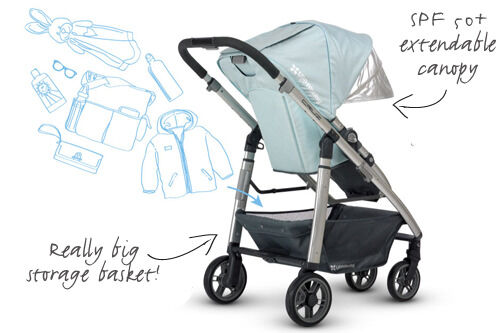 There is a full-size, reversible seat (which doesn't need to be removed for folding), a huge basket for all your shopping, a telescoping handlebar, an adjustable canopy for taller kids, an extendable sunshade, and an optional bassinet (A$199) for newborns.
Yup, we think we've just found the perfect pram/stroller hybrid!