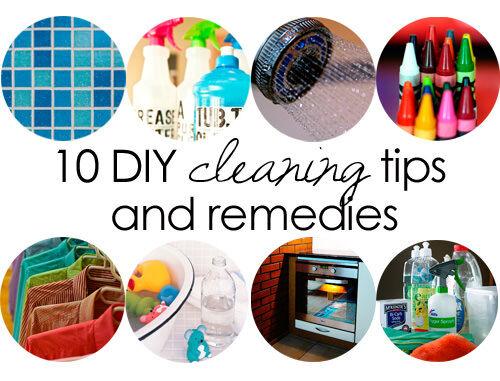 Argh! Crayon on walls! Stains on the carpet! Tomato sauce attack! We've collected together 10 top tips for remedying common household mishaps, as well as recipes for making your own eco- and budget-friendly cleaning products.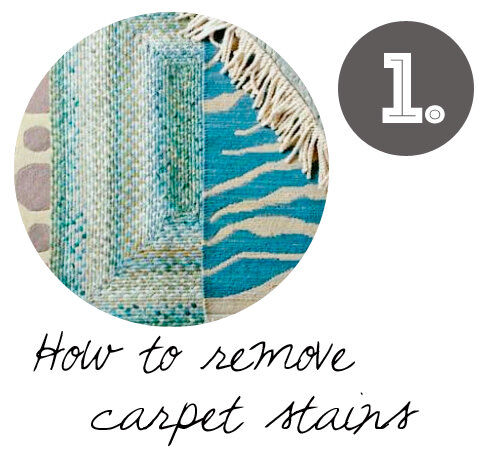 1. How to remove carpet stains: Life with children and pets can be a war zone for carpets and rugs as they constantly do battle with squished food, dropped drinks, trampled crayons and plenty of other unidentifiable substances. Check out This Old House's comprehensive carpet cleaning advice, which breaks down stains by type and tells you how to deal with them. Click here to read. (via Posh Living on flickr)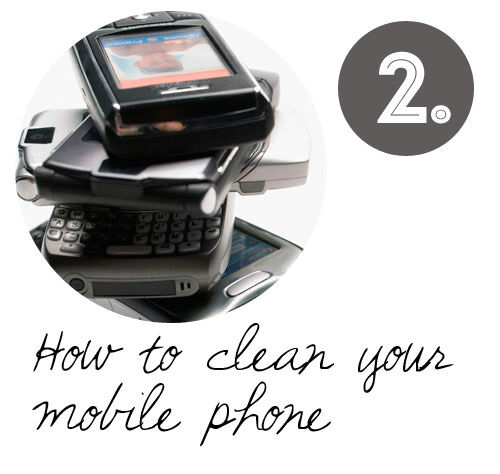 How to clean your mobile phone: We don't want to gross you out too much, but according to Mashable, you mobile phone could be ickier than your toilet seat when it comes to germs. But don't worry: Geek Sugar has put together a guide for safely cleaning smart phones. Read it here. (via Geek Sugar)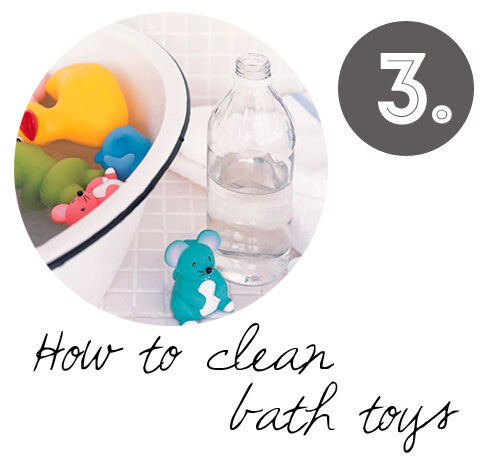 How to clean bath toys: Despite having a bath with your children every night, bath toys still need a cleaning ritual of their own to get rid of soap scum and mildew. Here is how Martha Stewart does it! Click to read. (via Martha Stewart)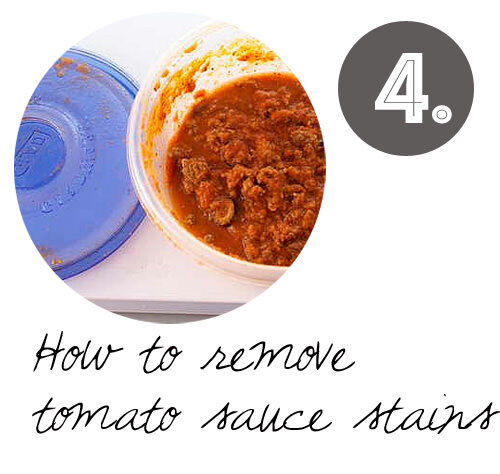 How to get spaghetti sauce off plastic: Kids looooove spaghetti, so you've probably whipped up a fair few batches of bolognese sauce in your time. But tomato-based sauces can wreak havoc on containers and dishes. Check out eHow's guide to removing sauce stains (click here to read) or follow Dishin & Dishes' advice for preventing the tomato halo in the first place: give containers a shot of baking spray before filling. (via Dishin & Dishes)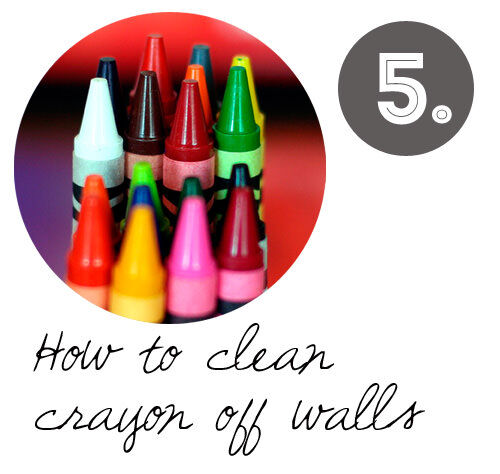 How to clean crayon off walls: If there are children in the house, crayon masterpieces on your walls are pretty much inevitable (no matter how many "only on the paper" rules you make). There is a lot of advice out there about how to remove crayon marks (hairspray? heat? toothpaste?) and Tip Busters have road-tested them all. They reckon Goo Gone, WD40 or mineral oil works best. Read the full article here. (via Paul Stein JC on flickr)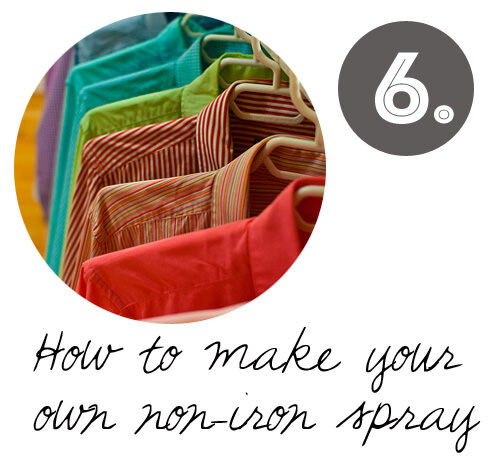 Make your own non-iron wrinkle release spray: Take a shortcut through your ironing pile with DIY wrinkle-release spray. Picklee recommends combining fabric softener, white vinegar and water in a spray bottle to mist the creases away. Read the article here. (via Sporkist on flickr)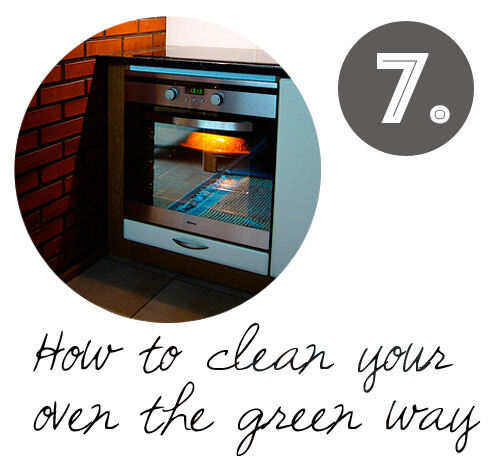 Green oven-cleaning tips: I would hazard a guess that no one (and I mean no one) likes this job. However, you can make oven cleaning a little less stressful by cutting out the migrane-inducing chemicals. Follow these green cleaning tips from Ninemsn and Shannon Lush. (via Vortex on flickr)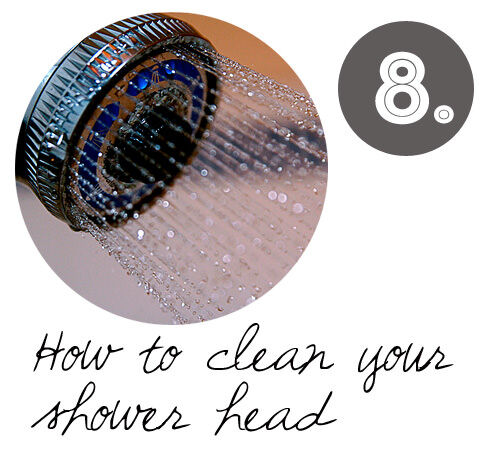 How to clean your shower head: Descale your shower head by placing it in a plastic bag filled with distilled white vinegar, and securing with a rubber band. One hour later, remove the bag and give the shower head a little polish. Read the full instructions at Tales + Tips. (via Steven Depolo on flickr)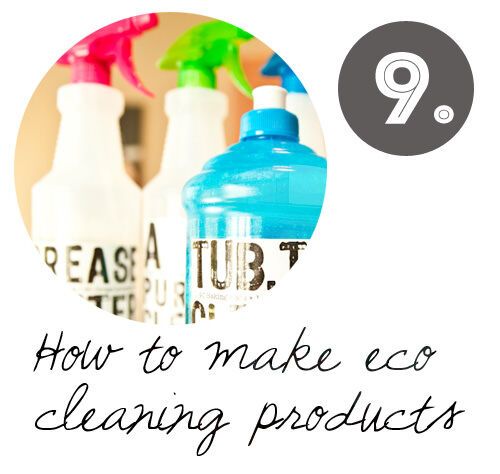 Make your own eco cleaning products: Check out this collection of simple recipes for DIY eco household cleaning products at Not Another Craft Blog, including all-purpose cleaners, window cleaner and antibacterial spray. Read the article here. (via Not Another Craft Blog)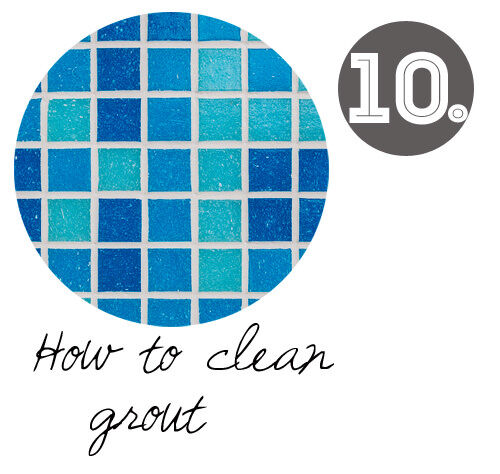 How to clean grout: DIY Life has collected together a few different strategies for getting your grout back to its pristine state – from natural solutions that rely on elbow-grease through to the best chemical cleaners. Read the article here.