As the days get longer and the dawns arrive earlier, you may notice another natural phenomenon occurring: a little hand tapping your face at an hour that is not classified as morning … coupled with a refusal to go to bed at night because "It's still daytime, mum!"
Luckily The Gro Company has got your back when it comes to extending parental shut-eye with their clever sleep-in solutions. Step one: trick your kids in to thinking it is dark with a Gro Anywhere Blind ($59.95). This portable block out blind attaches directly to the glass using suction cups, ensuring a snug fit that extinguishes light properly.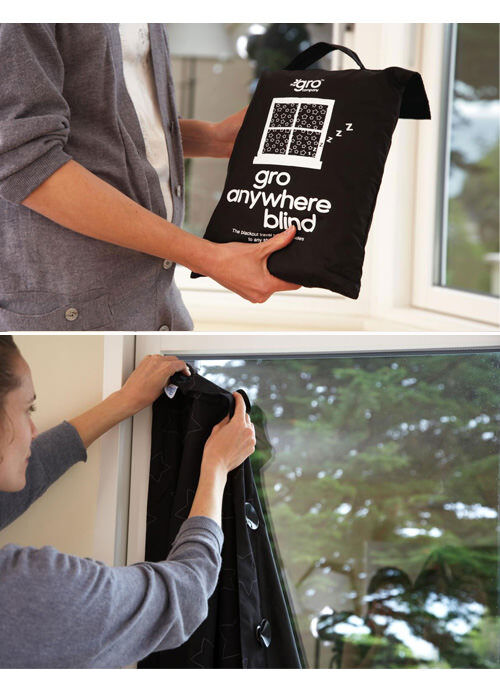 Step two: train your kids to know when it is time to wake up with a Gro Clock ($59.95). When the display is blue, it's time for sleep. When it turns yellow (at a time selected by Mum and Dad) it's OK to rise and shine. It can also be used in digital clock mode for older kids who are learning to tell time. Sleep tight!