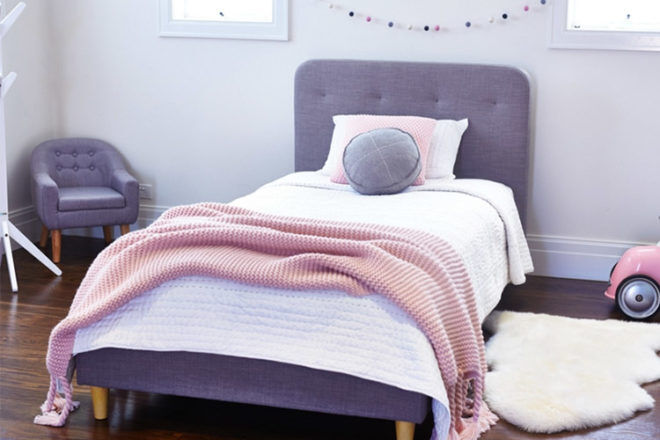 It's a big step when your little one moves from a cot to their first big bed. You want to make sure they are comfy, safe … and good looks don't hurt either!
Hip Kids' range of upholstered beds will work for toddler bedrooms right through to teenage hangouts. Made from faux leather, they'll be easy to clean no matter what the kids throw, draw, spill on it!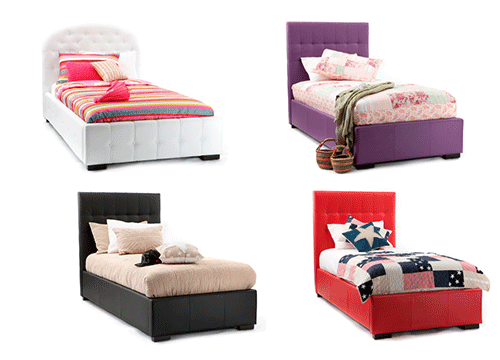 They are also super simple to put together, perfect for those missing the DIY gene.
Available from Hip Kids – priced from $429.95