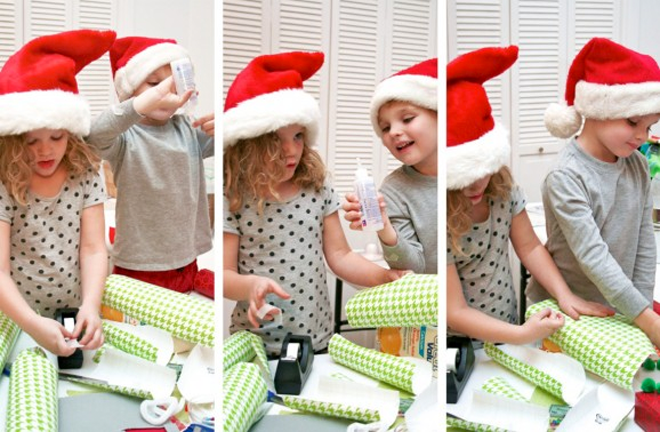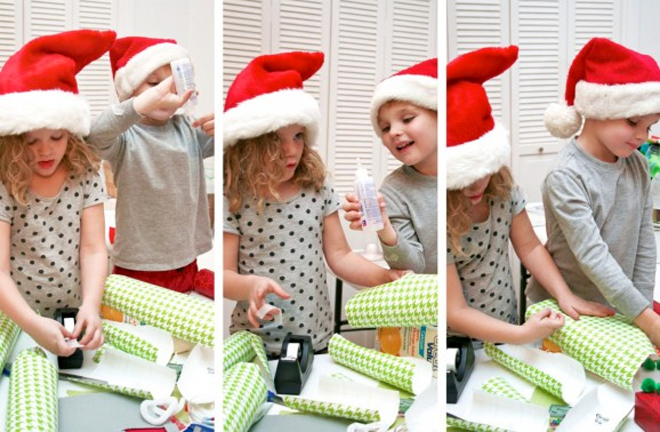 Deck the halls with glue and pipe cleaners! Nothing gets you in to the Christmas spirit like a bit of DIY craftiness. We've rounded up 10 easy things to make and do with your kids, with the emphasis on FUN not perfection! (image via pagingsupermom.com)
1. Messy home made wrapping paper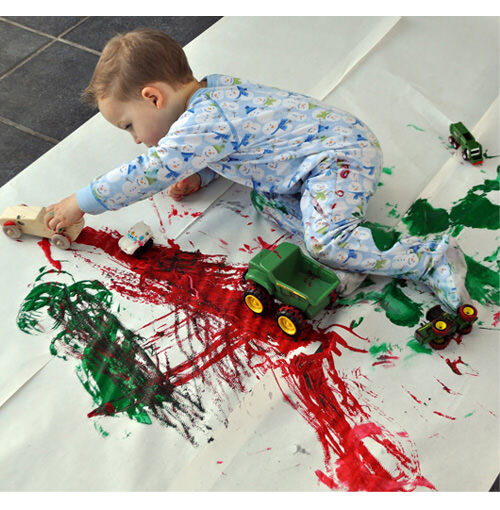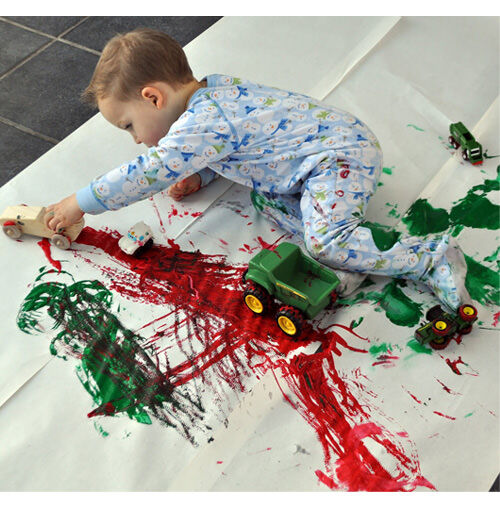 What do you get when you cross a toddler, some toy vehicles and whole lotta red and green paint? Apart from a great big mess and a very gleeful kid, you also get free wrapping for all your Christmas presents. This idea from Rebecca at The Little Legers eschews paint brushes in lieu of trucks and cars and the results are super cute. Try using brown paper and adding a bit of bakers twine for a funky vintage touch!
2. Constructive Christmas decorations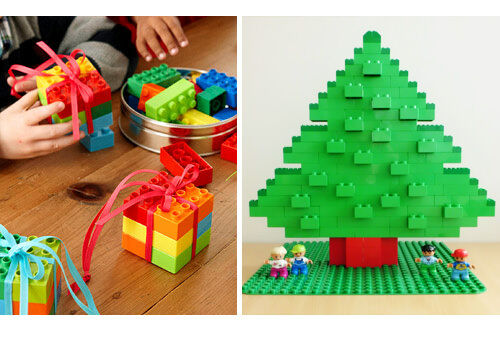 There is no need to go out and buy craft materials when you have piles of LEGO and DUPLO on hand! Keep it simple for the little ones and create DUPLO "presents" tied with ribbon for dotting around your home as decorations (thanks to parents.com for the idea), or set older kids on a mission to construct and decorate a mini tree (via LEGO Education)
3. Baking tray play set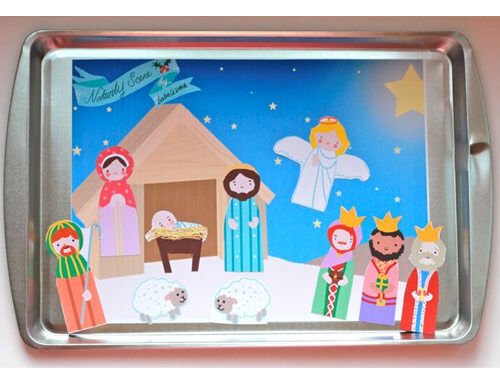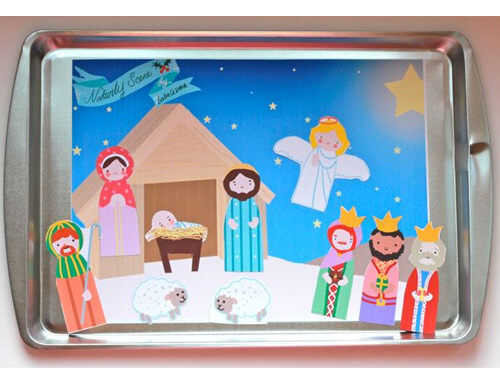 So, technically you'll be the one doing most of the 'craft' for this one, but the kids will love playing with the end result. Download this free printable nativity scene from Design Dazzle and print on to magnetic paper (or of your printer can't do that … print on normal paper and then glue to a magnetic sheet). Cut it out, grab a baking tray and start playing!
4. Recycled Christmas village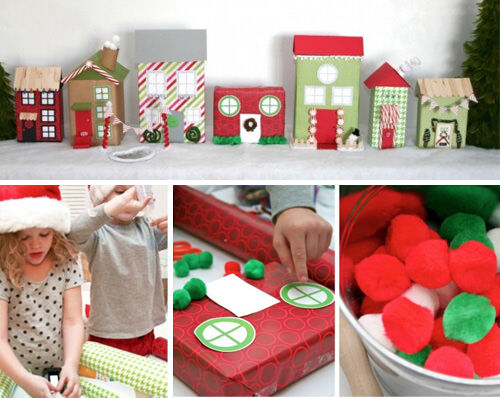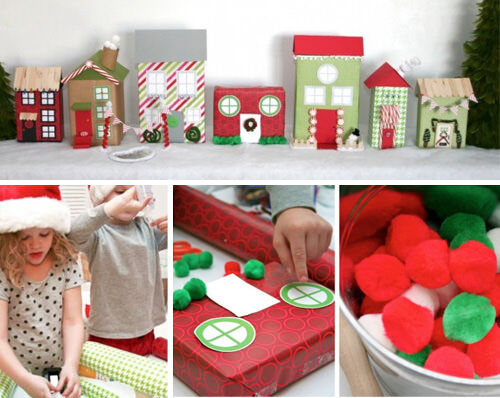 Turn old cereal packets and milk cartons in to a cute little Christmas village inspired by this one at Paging Supermom. With a little direction, school-age kids can do most of this themselves: including wrapping the boxes and gluing on doors, windows, icy-pole stick roofs and decorations.
5. Paper circle Christmas tree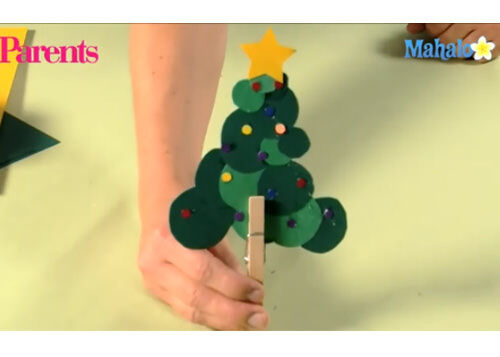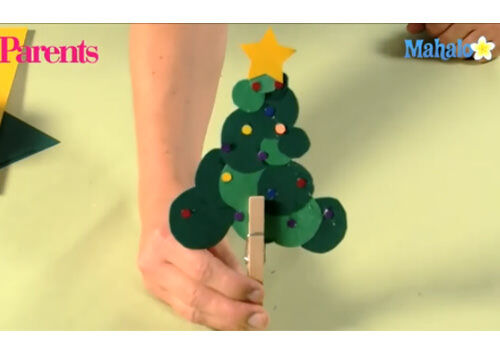 Cut out green circles and let your kids glue them together to form a tree, then hole-punch some coloured card for 'ornaments' and finish the whole thing off with a peg for the trunk. Watch the video at parents.com
6. Paperchain countdown calendar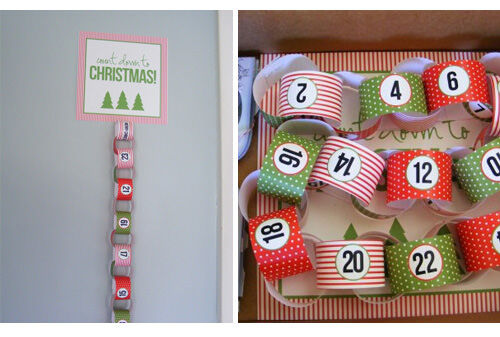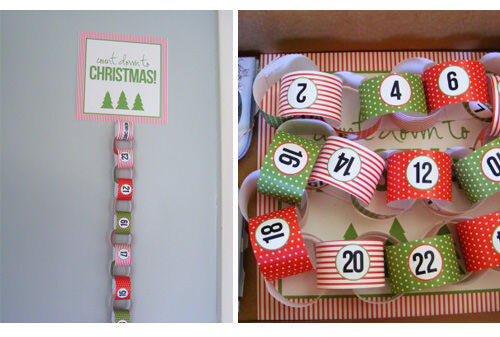 DIY advent calendars can be as simple as this! Kids can help stick and glue the paperchain together and then have fun ripping each one off as the race toward Christmas begins. Copy this ideas using free printables from Lauren Makes.
7. Invisible watercolour drawings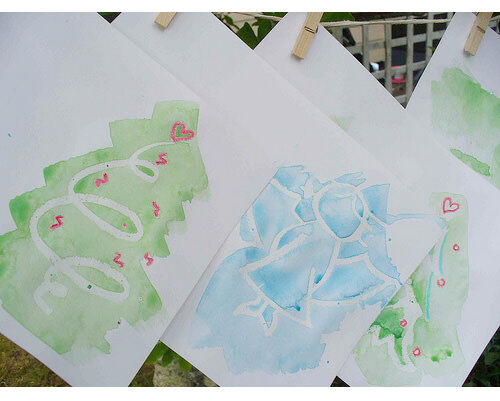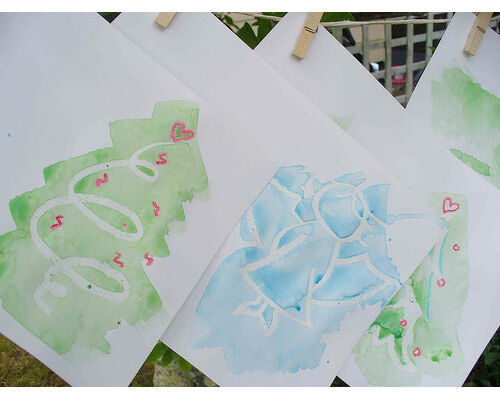 Christmas crafts easy enough for toddlers can be hard to come by, but we love this simple idea from Amy at Seven-Stitches. Use a white crayon (or a candle) to draw christmas shapes on paper or card and then let your little one use watercolour to paint over the top and reveal them.
8. DIY snow globes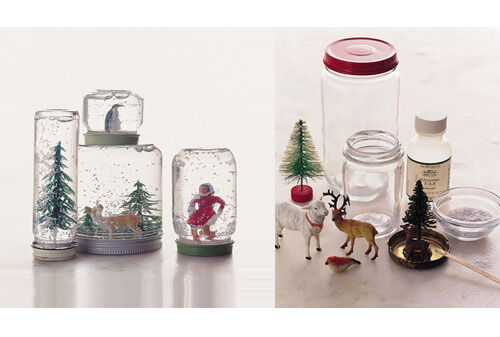 You'll need to help with the gluing and the tricky bits, but kids will love chosing the figurines, filling the jars and adding a dash of glitter to these DIY snow globes. Get the instructions at Martha Stewart.
9. Peppermint stick ornaments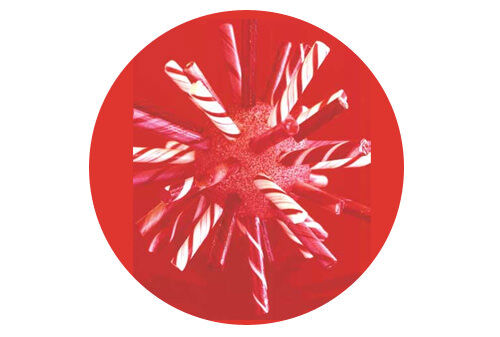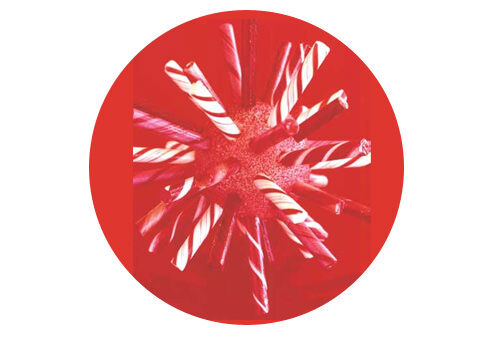 Lightly spray a foam ball with red paint and once it's dry, let kids push peppermint sticks into the ball to form a star burst shape (instructions at bhg.com). You can also make candy cane ornaments like hearts and stars using icing to "glue" the pieces together.
10. Decorated tea light holders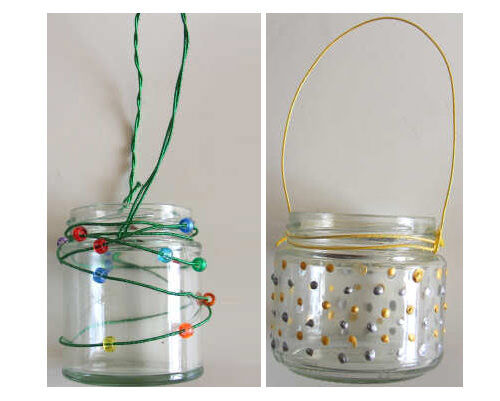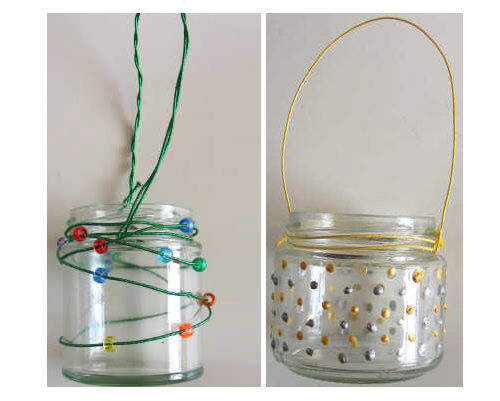 Wrap covered wire around the rims of glass jars to form a handle and decorate with beads, paints, stickers more. Then make your Christmas night twinkly and bright – with battery-operated tea lights if you prefer a safer option! Get more ideas like this from Activity Village.