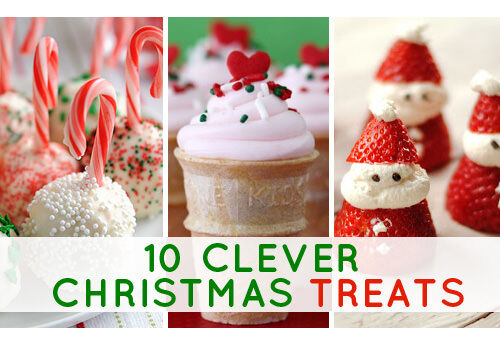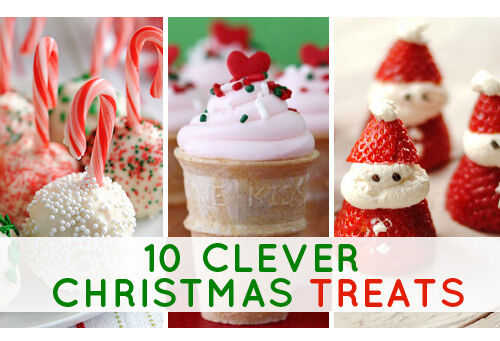 Loosen your waistband, the Christmas eat-a-thon is about to get serious! We've rounded up 10 delicious festive treats that are a feast for the eyes as well as your taste buds.
1. Peppermint snowballs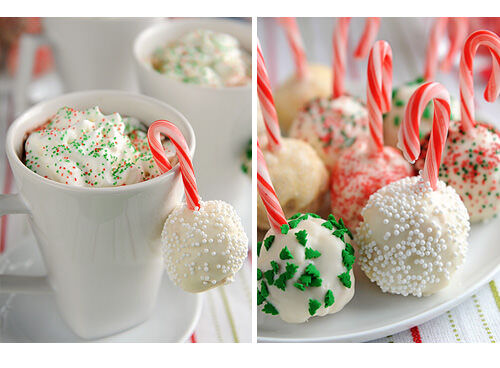 The candy canes embedded in these snowballs by She Wears Many Hats act as a hook to hang over your Christmas drink, and a handle to devour them! Get the recipe here.
2. Glass window biscuits
The 'windows' in these cookies are made by melting boiled lollies in the star-shaped cut-outs. Get the recipe from taste.com.au.
3. Ice cream cone cupcakes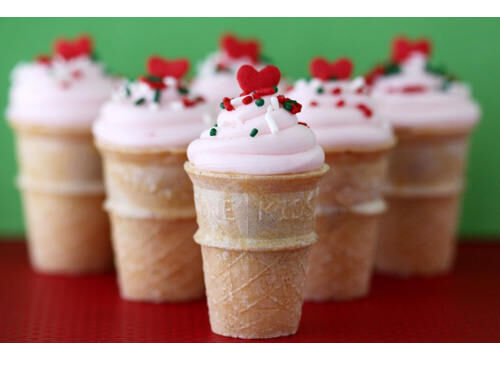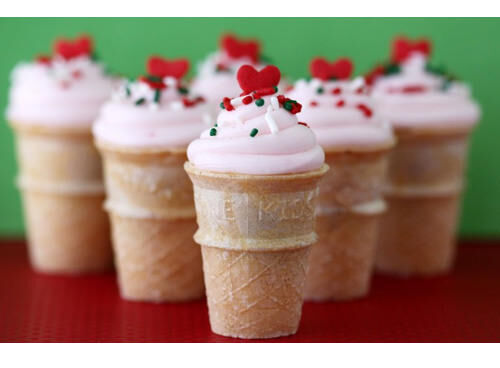 These cute Christmas cones by Love From The Oven are actually cupcakes disguised as ice creams (that won't melt!) Get the recipe here.
4. Peppermint meringue cups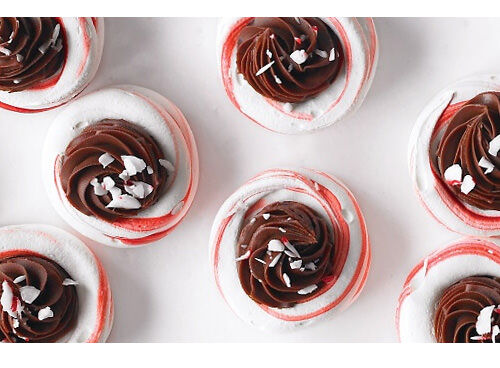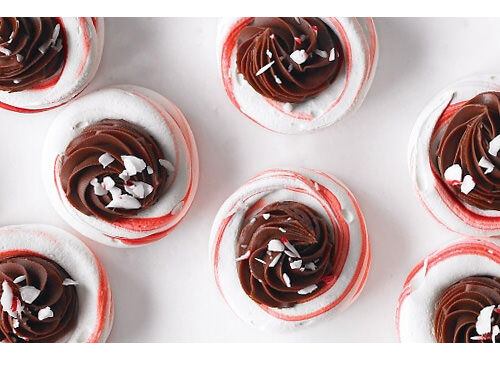 This Martha Stewart delicacy consists of homemade peppermint flavoured meringue filled with decadent chocolate ganache. Impressive! Get the recipe here.
5. Santa in the snow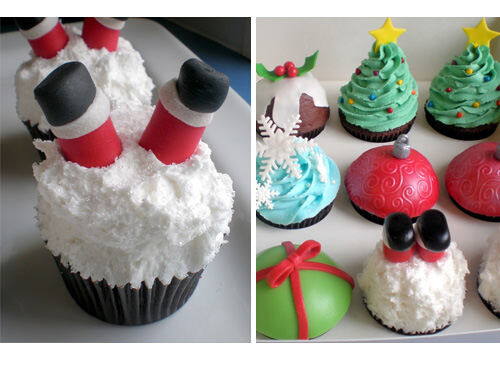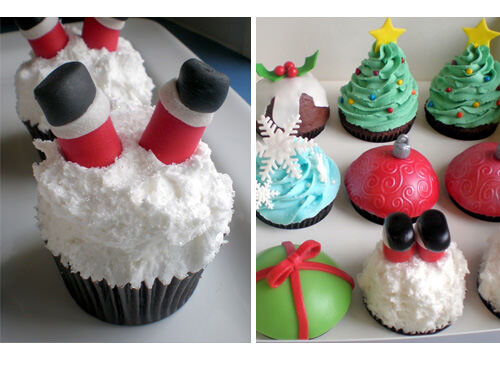 Most of these professional cupcakes by Sugar Siren might be out of our baking league, but we reckon 'Santa in the snow' is achievable! Fluffy whipped icing, edible glitter and rolled fondant legs ought to do the trick. Take a closer look here.
6. Red velvet pancakes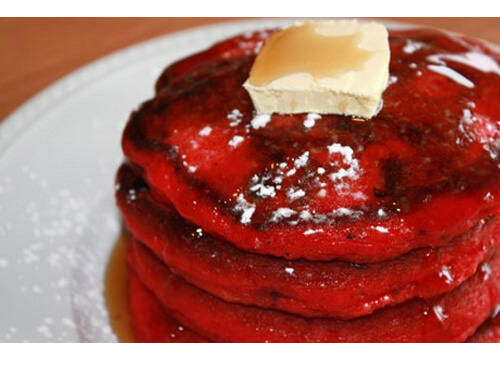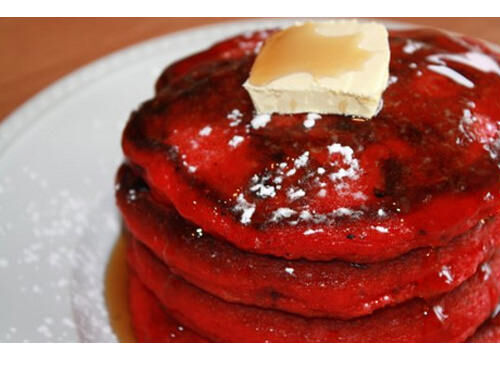 For a calorific hit on Christmas morning, why not try these red velvet pancakes found at That's So Yummy. Did we mention they're also studded with chocolate chips? Get the recipe here.
7. Pretzel snacks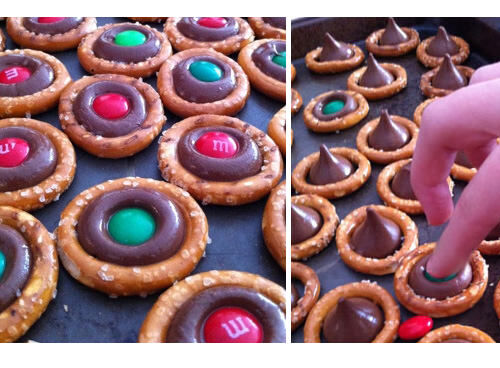 For this no-cook recipe from House On Hilltop, place Hershey's kisses inside round pretzels, melt them slightly in the oven and press M&Ms inside. Easy salty-sweet goodness! Get the instructions here.
8. Santa bread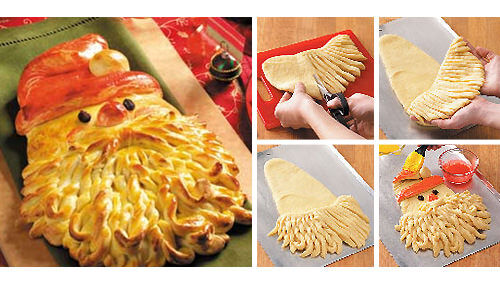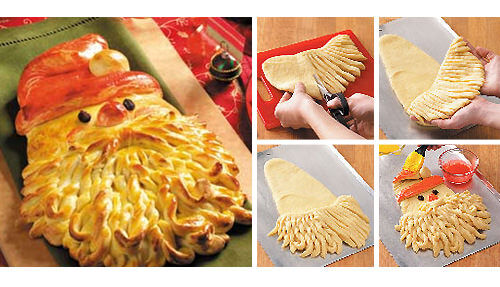 Why pass round boring bread rolls at Christmas dinner when you could bite off a piece of Santa's beard instead? Get the recipe from Taste of Home.
9. Peppermint stick cocoa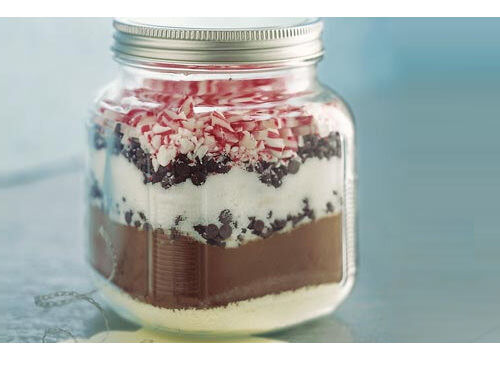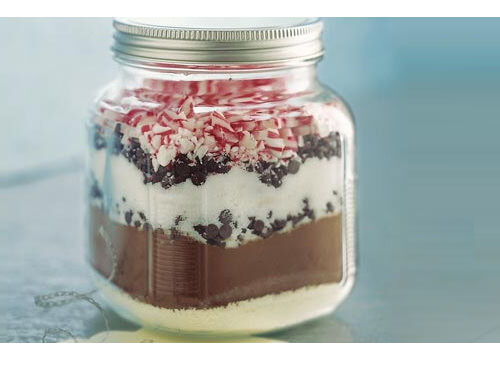 This easy cocoa kit is a great homemade gift. See how to make it at My Recipes.
10. Strawberry Santas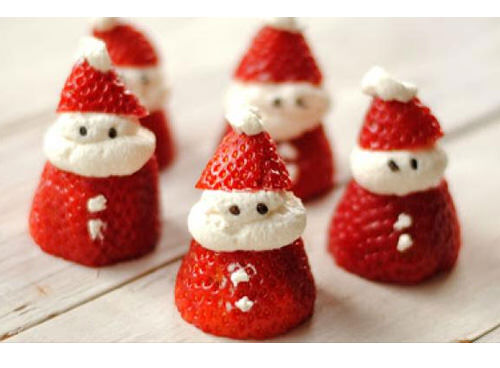 Use whipped cream, cream cheese or icing to create these cute little Santa desserts! Seen over at Leanne Bakes.
---
Find the perfect gift
We've collected a treasure trove of amazing gift ideas, from the latest must-haves from leading brands to the quirky boutique finds. There's something for every little Piper, Noah and Charlotte.
Gift guides based on play and development, not gender.
---
Don't pay full price, grab a discount code from the
Mum's Grapevine Christmas Coupon Book