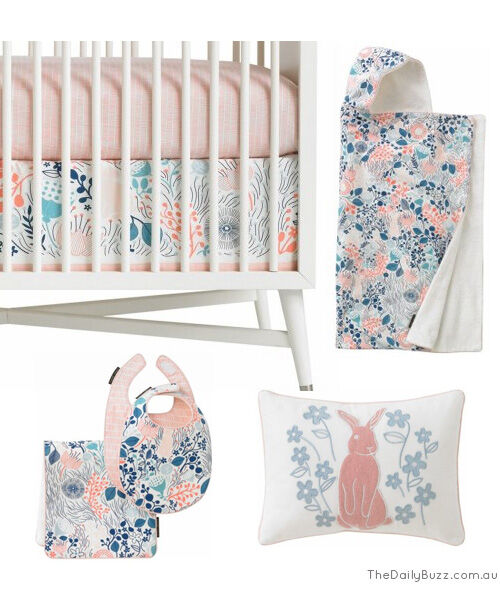 DwellStudio have released their newest baby bedding designs, 'Meadow' and 'Galaxy' with beautiful pieces in shades of powder blue, matchstick blossom, and soft grey. Scandinavian-inspired floral motif for girls have timeless appeal while boys have the universe at their fingertips.
Select from 100% cotton sheets, cot skirts, stroller blankets, bib and burp sets as well as pillows, soft hooded towels and more.
Mix and match to create a personalised look for your little one and they'll be set to enjoy restful nights.
Available from The Baby Closet – priced from $55