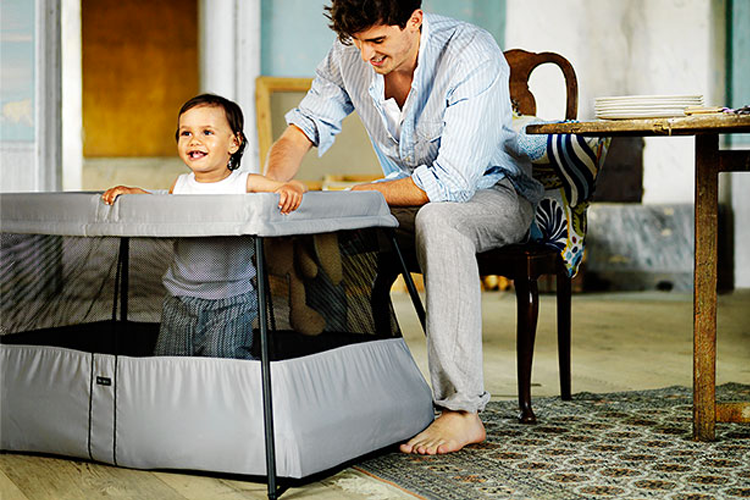 Have port-a-cots, will travel. But which one's the right one for you? We've rounded up some of the most innovative travel cots on the market: some are light as a feather, some exude luxury, and some practically assemble themselves! Now all you need to do is pick one, and book your trip.
1. Peuter Luxe Travel Dome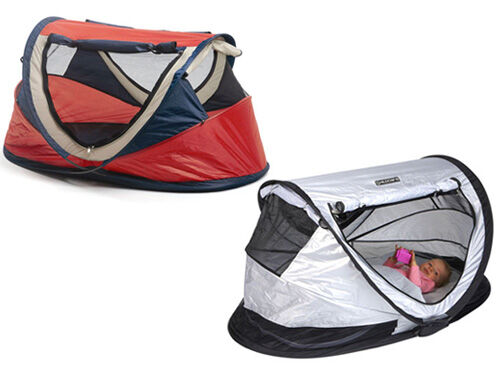 Legions of parents swear by these tent-like travel cots from Childcare, which pop up like a dream and weigh just 3.75kg. Featuring mozzie screens, a self-inflatable mattress and sleeping bag, the Travel Dome works whether you're on safari or just at Grandma's house. The domed enclosure creates a snug, reassuring space, which suits babies who liked to be cocooned away from stimulation.
Available from Urban Baby – $139.95
2. Quicksmart Easy Fold 3-in-1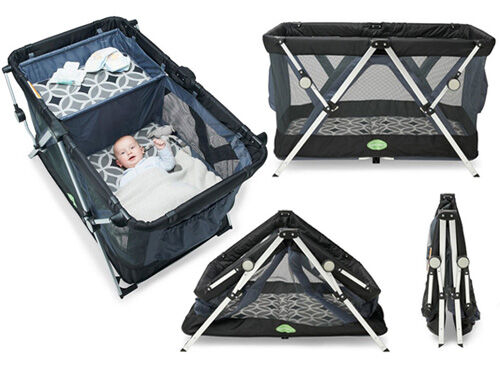 If mod cons and easy access are your top priorities, this folding QuickSmart beauty is a great bet. Featuring a bassinet for newborns and a change table, this portacot is supremely easy to open. It then folds flat so you can store it under a bed or in the boot with ease. It weighs just under 7kg (plus another 3kg with accessories), which isn't bad considering all the perks.
3. Babyhood Bambino Dormire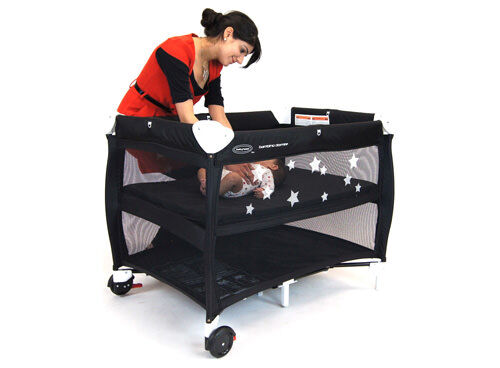 This breezy portacot looks modern and simple – but it's packing some pretty cool features. It can be raised to bassinet level for newborns, and has extra-thick, comfy mattress. But the best bit is that it's on wheels! No more lugging the portacot through airports – simply wheel it behind you like a a suitcase. The castors can also be used when the cot is open, to easily move it from room to room. All this brings the cot up to 9.8 kilos – but since you don't have to carry it, you probably won't notice!
Available from Babyography – $199
4. phil&ted's traveller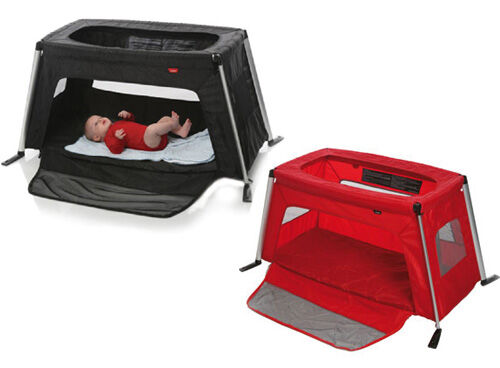 This is the lightest portacot on our list, weighing in at just 2.7kg due to its aluminium and mesh construction. Add the self-inflating mattress for a good night's sleep, or use it as a play pen or sun shelter during the day (with the addition of a UV sun shade). The whole thing folds in to a compact bag just 63cm long – so it can even be stowed under your pram or inside a suitcase.
Available from phil&ted – $249
5. Chicco Lullaby Travel Cot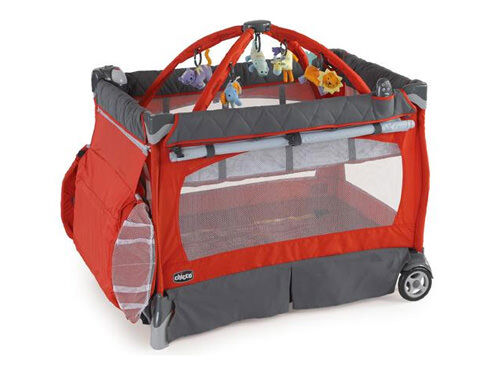 Travel cots usually favour utility rather than luxury, but this Chicco version delivers all the bells and whistles a baby (or parent) could want. There's a bassinet, cushy changing station, utility bag, removable play gym … and even remote-controlled music, vibration and nightlight. All that comfort doesn't come light (or cheap), though – this one weighs in at 15.6kg.
Available from Chicco – ($499)
6. Baby Bjorn Travel Cot Light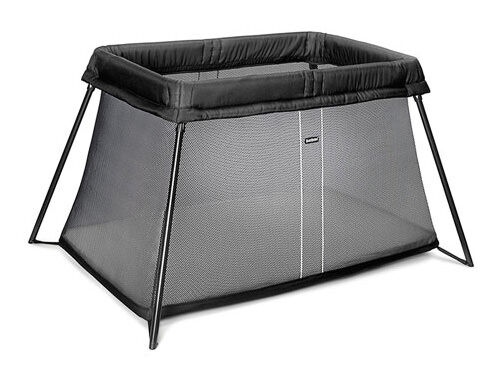 The full mesh sides of Baby Bjorn's newest port-a-cot create maximum airflow while the gentle sloping sides keep bubba feeling snug. Soft textiles are cosy against baby's skin and both the mattress cover and cot fabric can be removed and machine washed. It opens in one simple movement, and the whole setup weights just 6.5kg.
Available from Baby Bjorn – $395.00