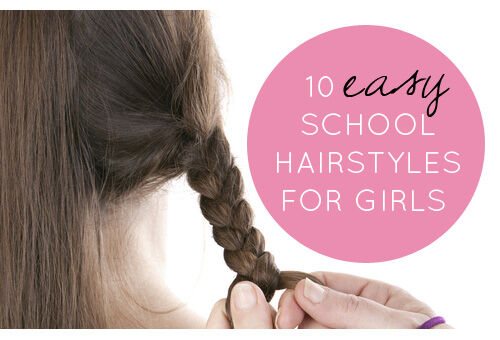 Getting the family ready for school is a daily challenge, especially when it involves playing hair stylist each morning. We've chosen 10 fast, cute and simple girls' hairstyles packed with personality, so you can make it out the door on time, every time … well, almost every time!
1. The Classic Ballerina Bun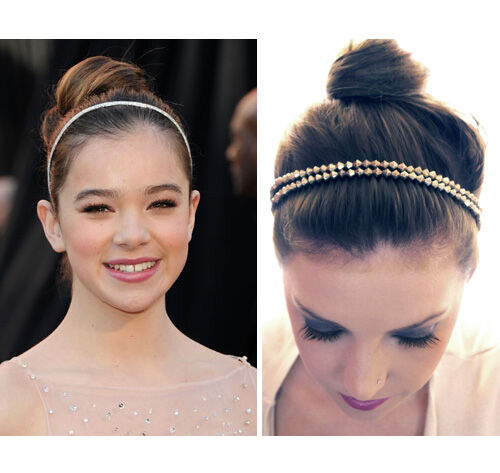 Take centre stage with a ballet bun up-do. Brush hair to smooth out the strands and pull the hair up in to a high ponytail with an elastic. Twist hair in to a bun, then fasten with a second elastic, hair net or French hairpins. To finish the look, pop on a ballet-themed baby pink ribbon or headband and she's ready to dance her way in to the classroom. (via Liipstik & Makeup Geek)
2. Triple Plaited Princess Bun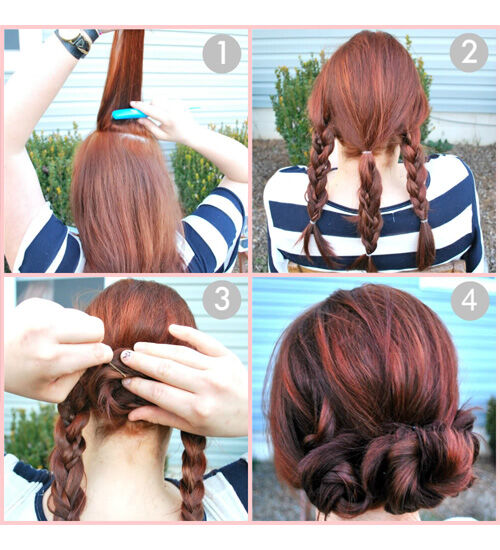 An oldie, but a goodie, the plait has been around since the dawn of time, and luckily it's relatively simple to do. Try a fresh variation by doing three plaits from the nape of the neck using this tutorial from Oh So Pretty. Pin each plait in to a bun and ta da! There you have it: elegant princess style in a flash. Style up this regal look on the weekends with a few jeweled hair clips. (via Oh So Pretty)
3. Let's Twist Again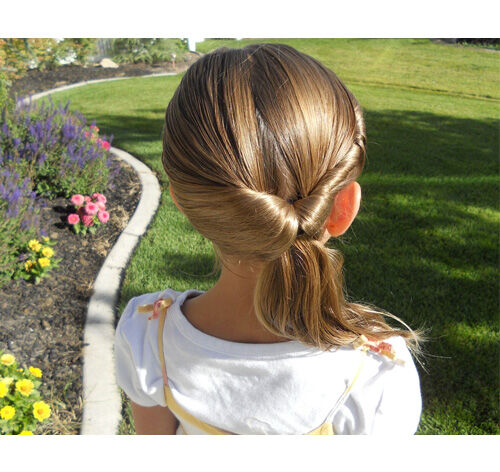 The flip-and-twist ponytail might look complex, but it's very easy. Pull the hair in to a loose ponytail and secure with an elastic. Next, create a gap in the hair, just above where the elastic sits. Take the ponytail in hand and flip the end into the gap, pulling hair through so it comes out underneath, creating a 'twisted' look. For another variation, up the ante with flip-and-twist pigtails. (via Cute Girls Hairstyles)
4. This Little Piggy
Pigtails are another classic that evoke memories of youth and carefree play. Try these jazzed up pigtails, looped over like little ears and then decorated with bright ribbons or bobbles. Add a zigzag part and a few hair clips and you've created a statement look with a whimsical twist. (via UK Hairdressers)
5. Sky-High Bubble Pony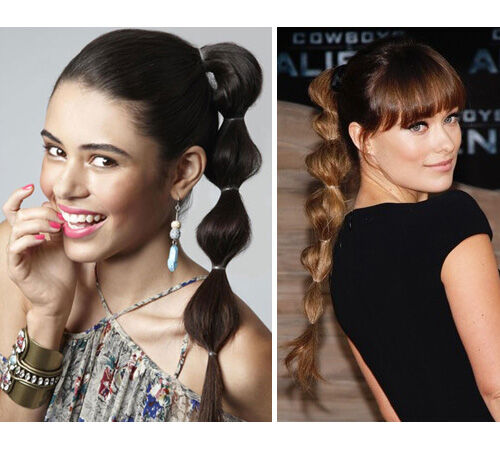 Reach new heights with a zany up-do. Simply pull hair in to a high ponytail or pigtails, then tie elastics progressively down the length of the hair and pull slightly at each section to loosen and create a "bubble". Add a bit of pizazz with bright multi-coloured elastics or character hair bobbles. (via Seventeen & MSN Lifestyle)
6. Heidi Braids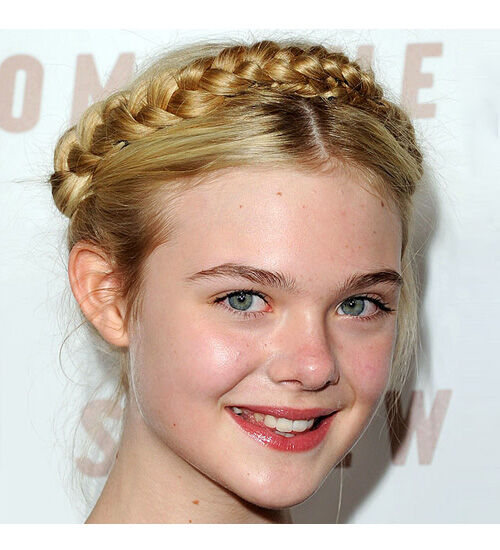 Goddess braid, halo braid, milkmaid braid, Heidi braid … however you describe it, this style is a gorgeous yet low maintenance 'do. It's easy to master and once pinned in place, it won't move. Perfect for the playground! Create a centre part, then do two basic plaits from the nape of the neck. Wrap each braid over the front of the crown and pin behind the ears. Next, secure the lower sections of the braid with French hairpins. Use hands to slightly loosen hair to soften the look. See more variations here. (via Glamour)
7. May the Force be with You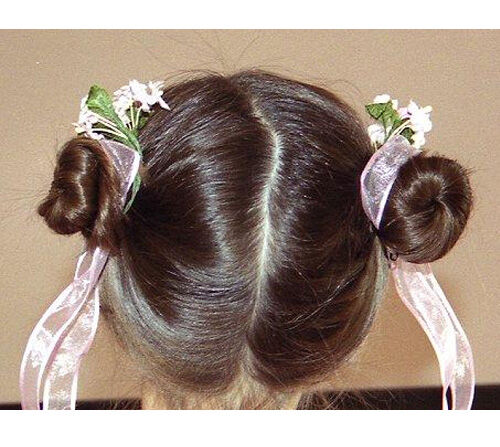 This style takes inspiration from Princess Leia of Star Wars fame. Affectionately dubbed the "doughnut hairstyle" or "cinnamon buns" by many science fiction fans, this statement style is a cute and stress-free 'do. Pull hair into pigtails just above the ears. Comb hair to smooth strands then twist into side buns, fasten with hairpins, finish with a spritz of hair spray and they're ready to take on the galaxy! (via Love To Know Hair)
8. A-Head of the Pack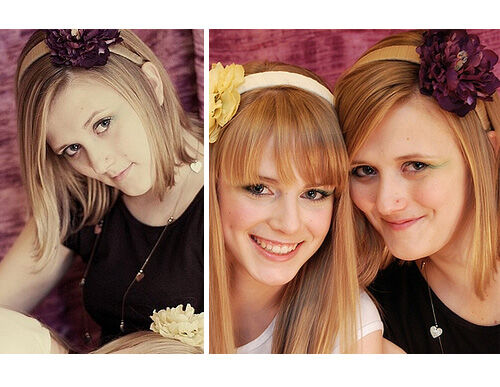 For those with a little more time, why not custom create your own headband? All you need is a cheap headband, a bright ribbon and a decoration. Place a dab of superglue at the bottom of the ribbon, press it on to the end of headband and wrap around, adding dabs of glue to the underside of the band as you go. Once the headband is covered, place a decoration on and glue down. If you need to match in with a uniform, use school colours and keep the decoration subtle. (via Your Homebased Mom)
9. Mouse-ear Top Knots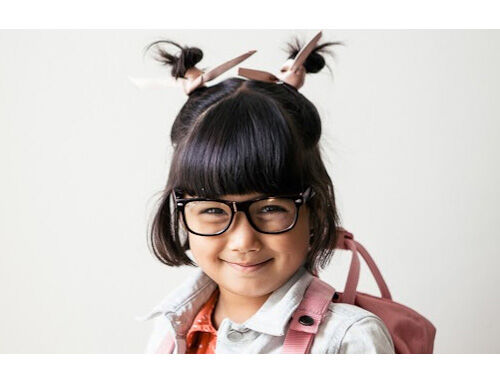 A great option for little girls with short hair – all you need is two elastics and two ribbons. Follow this tutorial over at A Cup of Jo: Create a centre part at the top of the head and make two equal sections with the top half of the hair. Using the first section, firmly twist the hair until it coils around itself to form a little bun. Then, tie ribbon around the base of the bun to secure it. Repeat with second section. Adorably cute and quick! (via A Cup of Jo)
 10. Loop-the-loop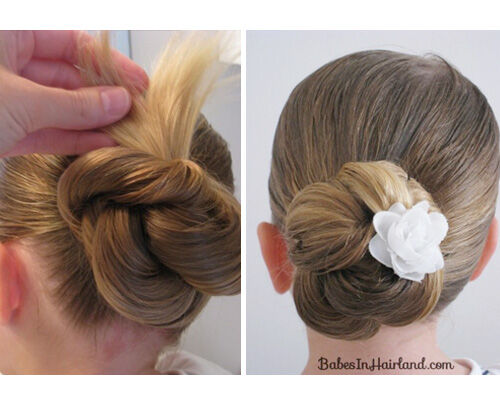 Another sweet hairstyle is the loopy bun. First, pull hair into a ponytail. Section the pony into three parts and twist each piece the entire length of the hair. Next, plait the pony, ensuring the twists don't unravel. Fasten end with a hair-tie. Now, pick up the end of the plait and create a bun.
As you'll see, the effect is a loopy-bun. Fasten with pins and finish with a floral decoration. (via Babes In Hairland)