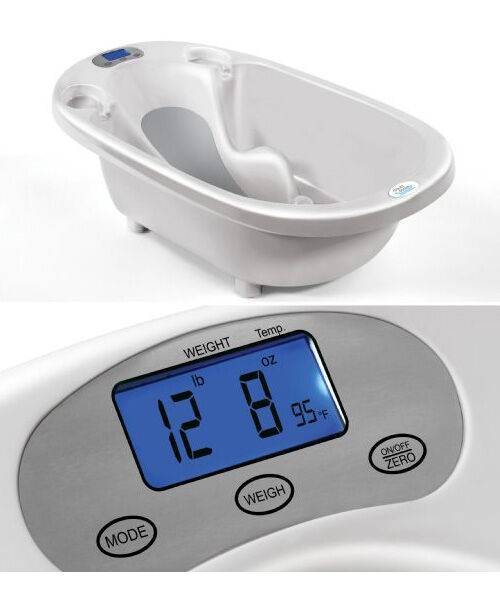 Watching your baby grow and thrive is one of the true pleasures of parenthood – but watching them squawk and cry as they lie freezing on the scales in the nurse's office is not!
The clever MoniTub gets around this by letting you weigh your baby while you bathe them. As they sit blissfully in the bath support surrounded by warm water, you can use the electronic scale to monitor their development. It works for older babies too – simply remove the bath support and let them sit up.
Even when you're not using the weighing function, the LCD screen constantly monitors water temperature so you can keep it cosy and just right for your bub. Oh, and your baby comes out clean, too … win-win!
Available from Baby Mode ($119.95)