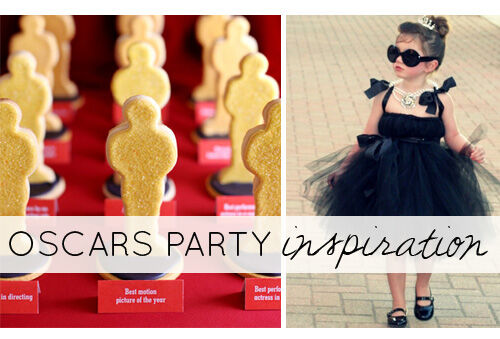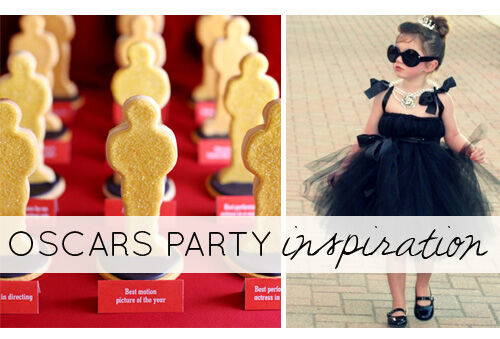 Hollywood's night of night is almost here, but the stars aren't the only ones who get to celebrate! Glam it up with these fun crafts, recipes and costume ideas for hosting for your very own family Oscars party!
1. Statuette biscuits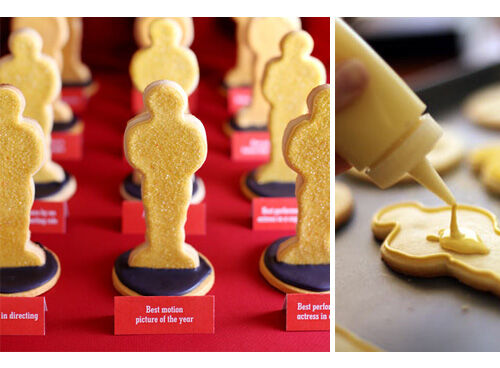 It might be a bit tricky to get your hands on a statuette cookie cutter at this late stage, but you can improvise with some free-hand cutting. Get the recipe for making these Oscars sugar cookies at Bakerella.
2. Walk of fame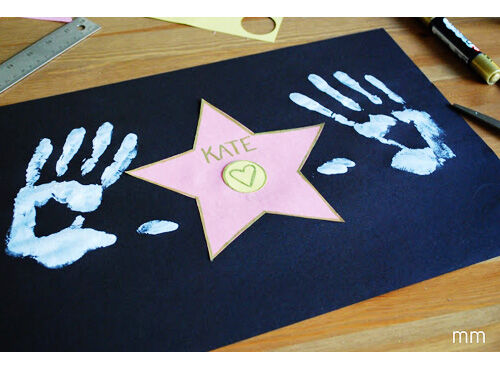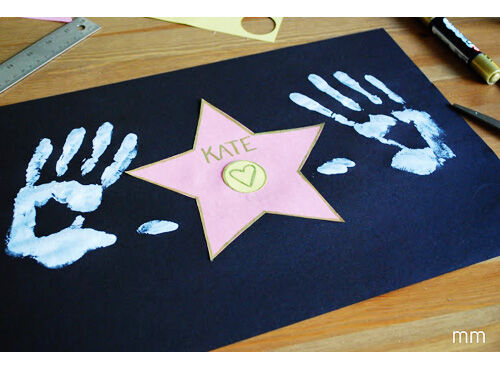 Your kids are the stars of your life, so give them their own walk of fame! Let the family create these Hollywood stars with instructions from Miranda Made.
3. Glittery star garlands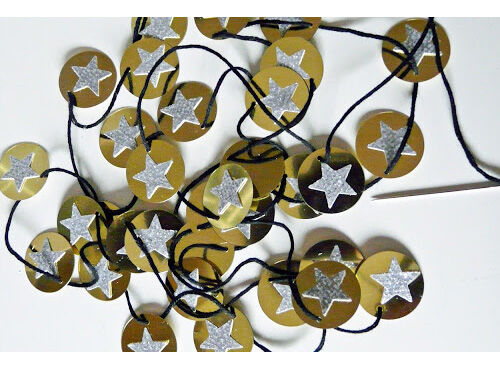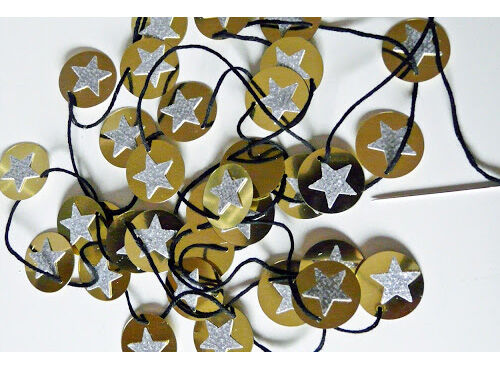 Glam it up with these easy-to-make Hollywood-themed garlands. Get the instructions from Bliss Blom Blog.
4. Microphone cake pops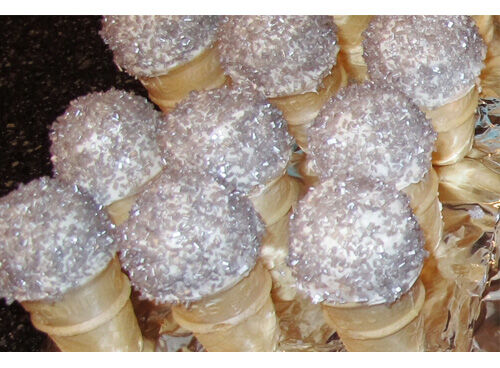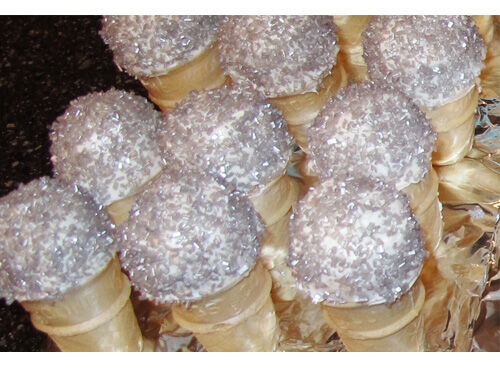 It might be a little hard to make your acceptance speech with a mouthful of these delicious treats, but who listens to speeches anyway? Munch away with this recipe from Mom Me.
5. Dazzling dress-ups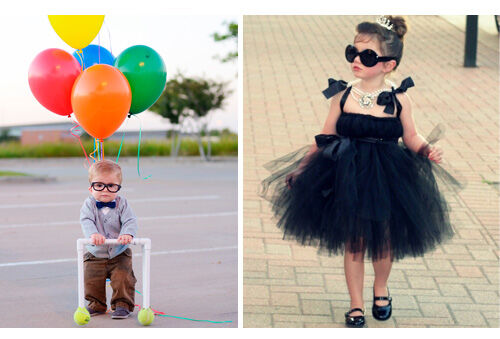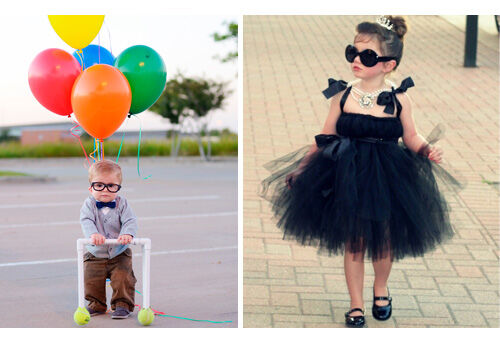 Pint sized versions of movie characters = uber cuteness! Stephanie from Auburn Soul Photography created this toddler costume of Carl from Up (which is possibly the most adorable thing we have ever seen). The divine Audrey Hepburn dress is available on Etsy. Or for a low-effort version, just open up your wardrobe and let the kids go crazy with clompy high-heels, layers of costume jewellery, scarves and hats. Less is not more!
6. DIY paparazzi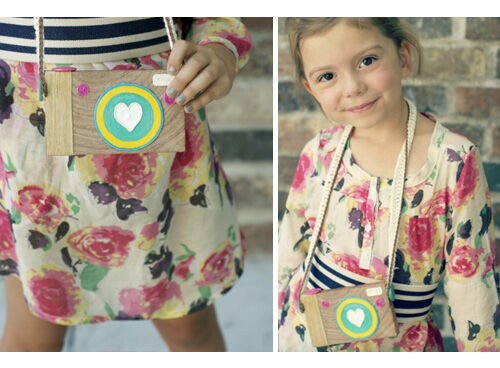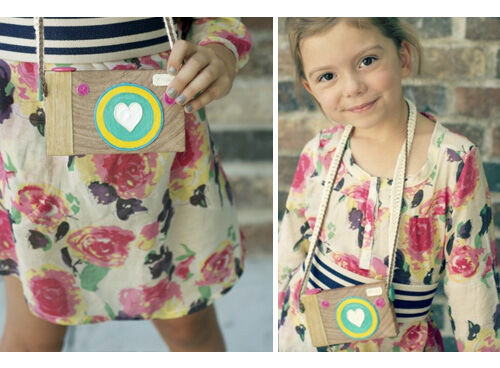 One everyone's all dressed up, your mini movie stars will need some paparazzi chasing them for that authentic Hollywood feel. Get the kids to help you make this toy camera from a block of wood and some craft supplies, and then host your own red carpet arrivals. Get the tutorial from Sew Craft Create.
7. Caramel popcorn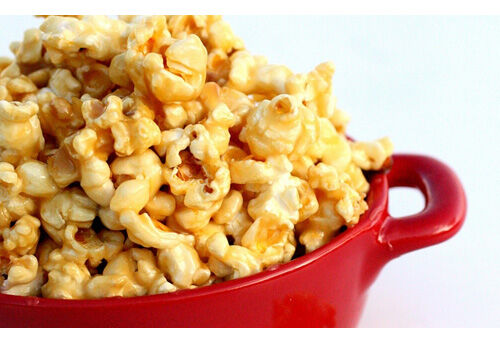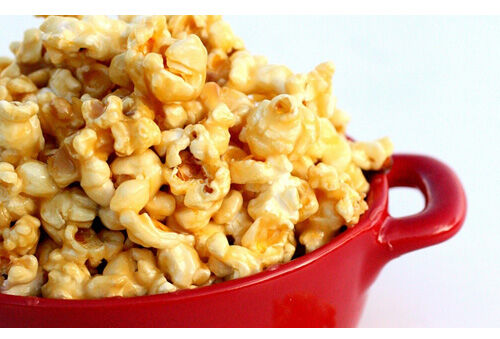 Movies and popcorn are a perfect match. For a decadent treat, make a caramel version with this recipe from Joshua Trent.
8. Printable decorations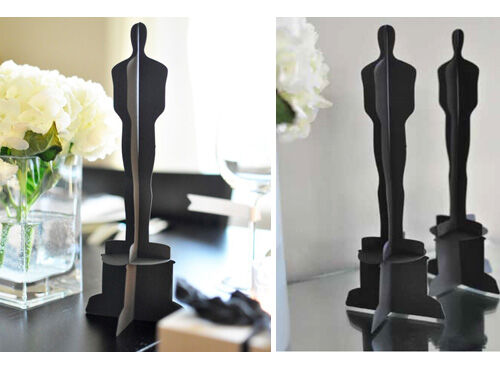 Create paper Oscar statuettes with a free printable PDF from Twig & Thistle.
9. Oscars Bingo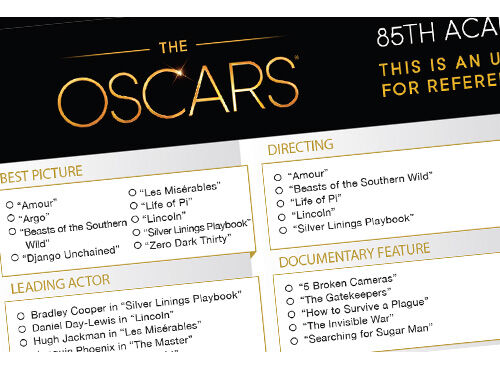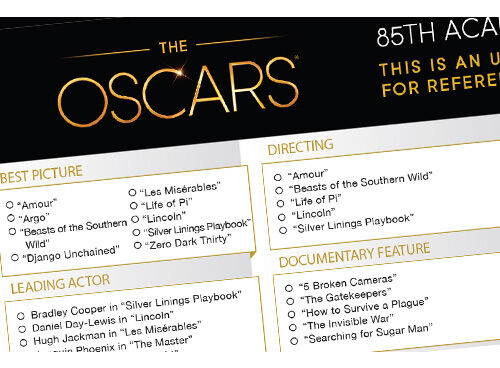 See how your predictions hold up: Download your your official Oscars scorecard and Bingo cards from the Oscars website here.
10. Private screening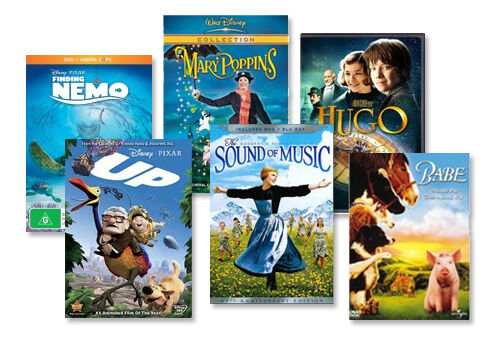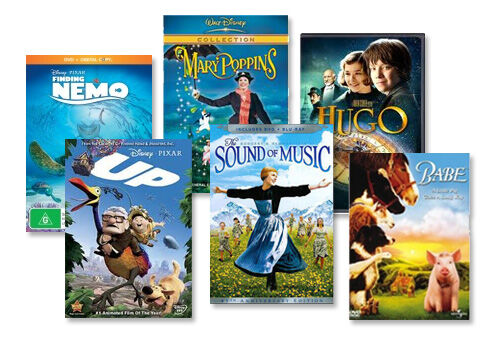 Your kids will have loads of fun dressing up and creating Oscars crafts, but the ceremony itself might not seem so thrilling. Put on an award-winning kids' film instead – The Sound of Music, Mary Poppins, Babe and Finding Nemo are just a few of the children's flicks that have received Oscar nods.