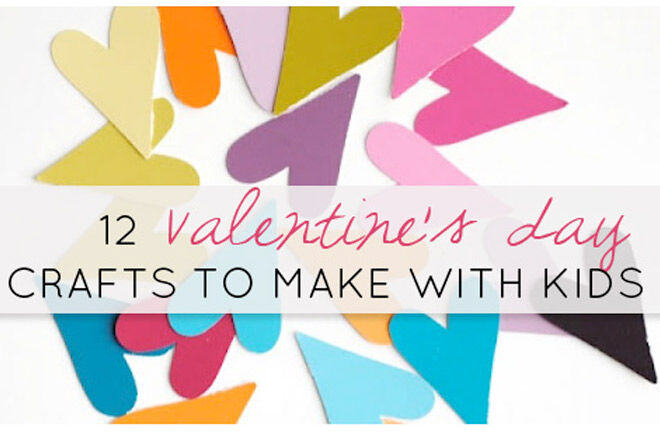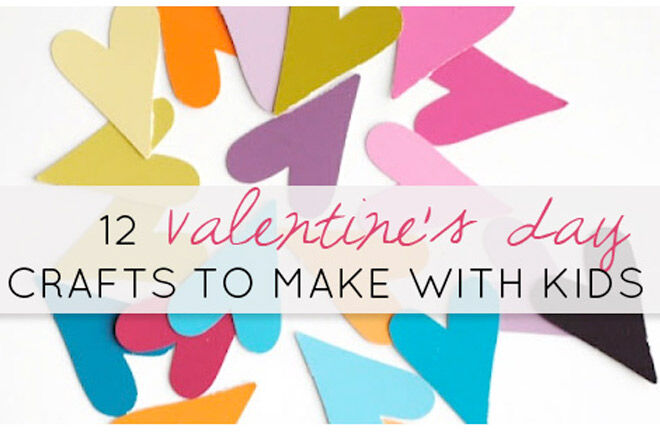 Valentine's Day isn't just for couples. Your kids love their grandparents, friends, siblings, teachers and you too! So let them have some fun expressing it with these adorable crafts – including cards, gifts and treats for home.
1. 3D lollipop photos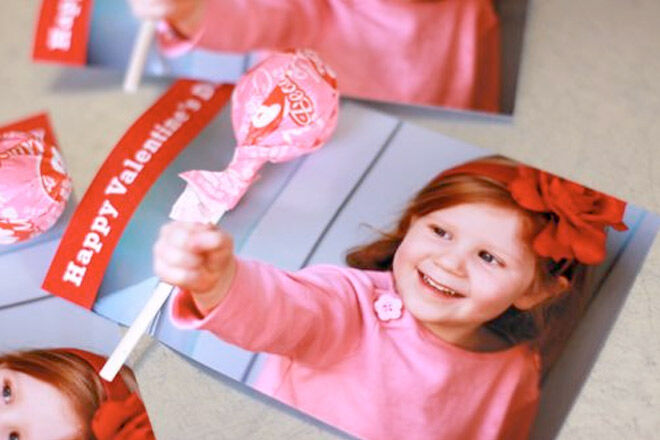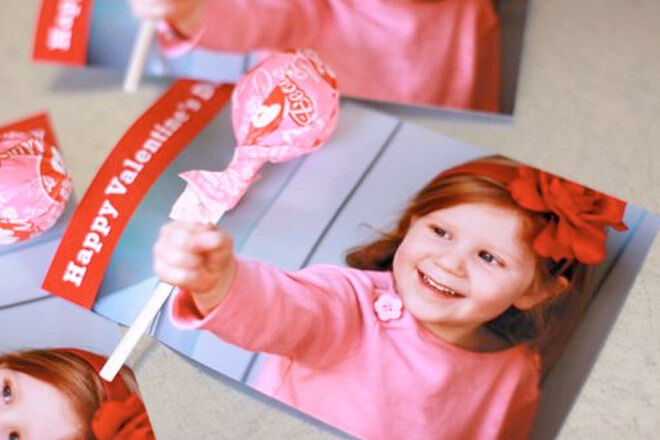 This is a cute idea if you're planning to hand out Valentine's treats to friends or school mates. Take a photo of your child with their fist outstretched and print off copies. On each photo, punch small holes at the top and bottom of the hand, then thread a lollipop through so it looks like your child is 'holding' it. See the tutorial at Design Mom.
2. Valentine's tic-tac-toe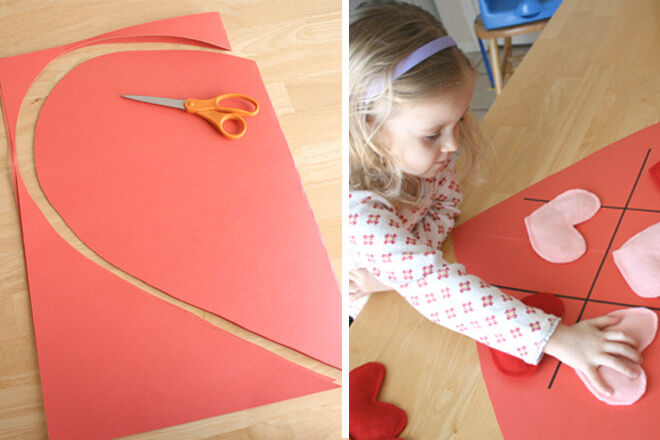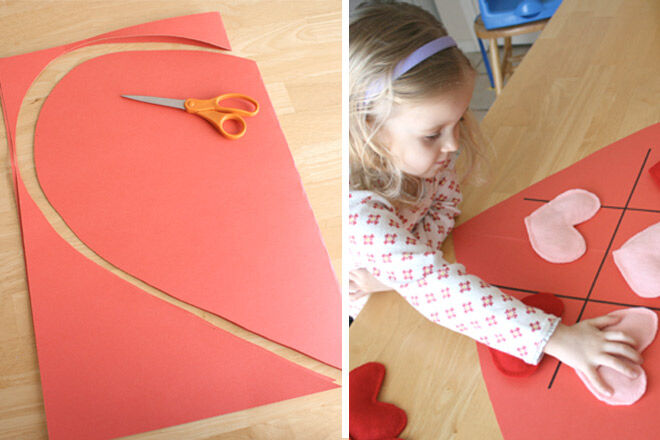 For a bit of V Day fun, make bean-filled felt hearts and a big heart-shaped tic-tac-toe board. Get the instructions at Alphamom.
3. Celery-stamped roses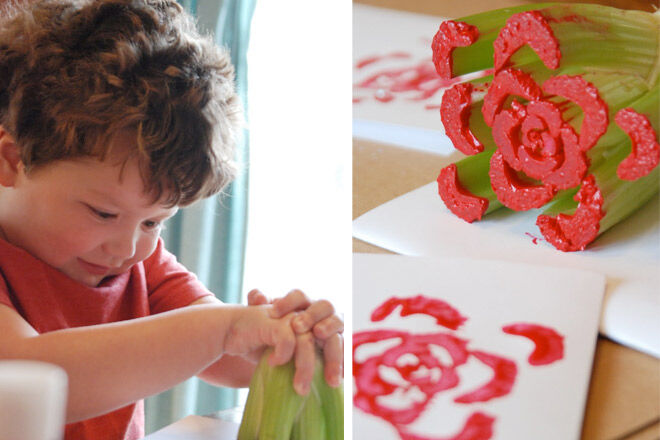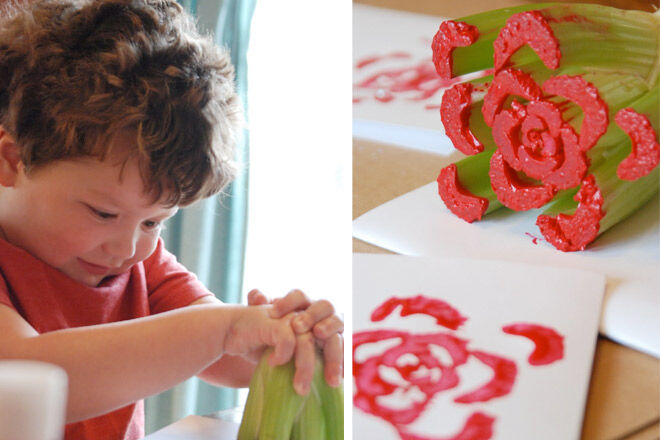 If you can't get your kids to actually eat anything from the vegetable crisper, they may as well get crafting with it! Who knew celery stalks could make the perfect rose-shaped stamp for your Valentine's Day cards? See more over at Homemade Serenity
4. Paint chip bunting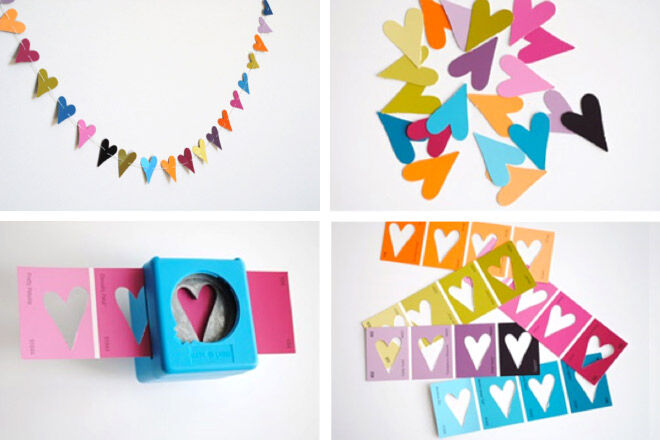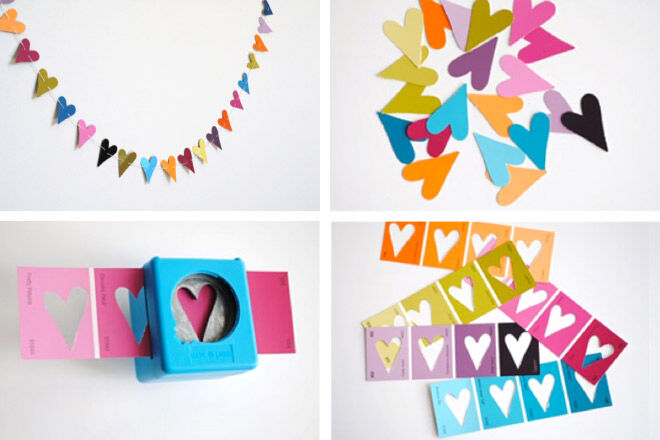 Head to your local hardware store and distract the sales assistants while your kids raid the paint chips! Then all you need is a heart-shaped paper cutter and the kids can punch, punch, punch while you thread the colourful shapes in to a garland. Get the instructions at Oh Crafts
5. Heart shaped bird feeders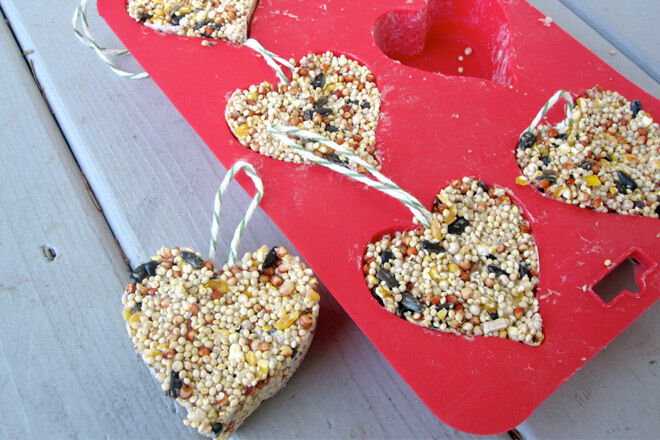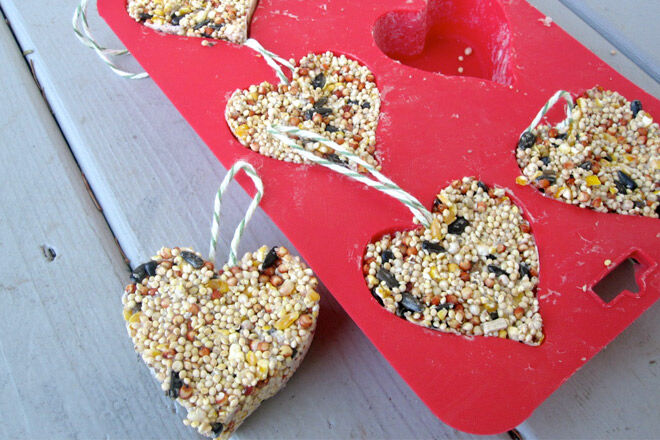 Why do birds suddenly appear, very time you are near? Use heart-shaped silicone moulds to create these homemade hanging bird feeders. See the tutorial at No Time for Flash Cards.
6.Valentine's tea bags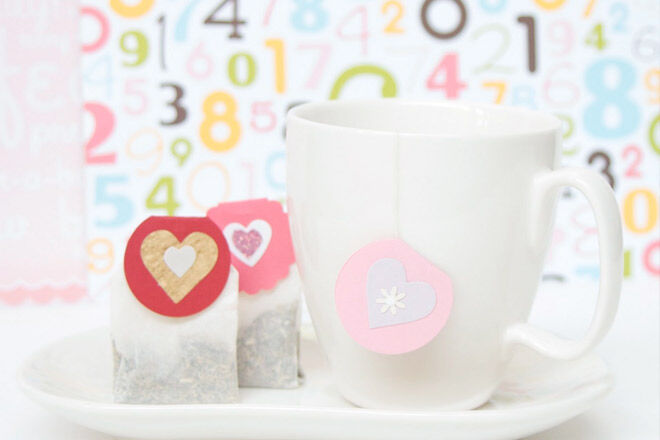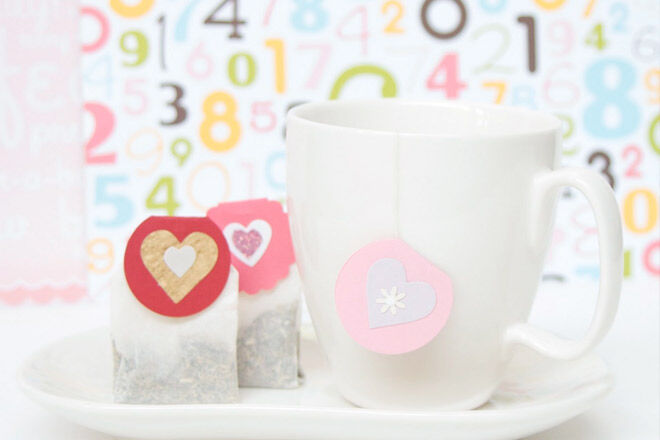 This is a sweet idea for grandmas, teachers, or anyone else who loves a cuppa! Use die-cut shapes and stickers to create Valentine-themed replacement swing-tags for a pack of their favourite tea bags. See more at For love of that Sillie Smile.
7. Chocolate box picture surprise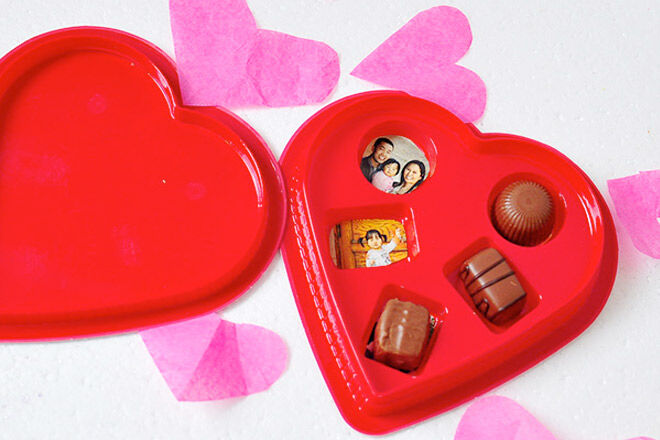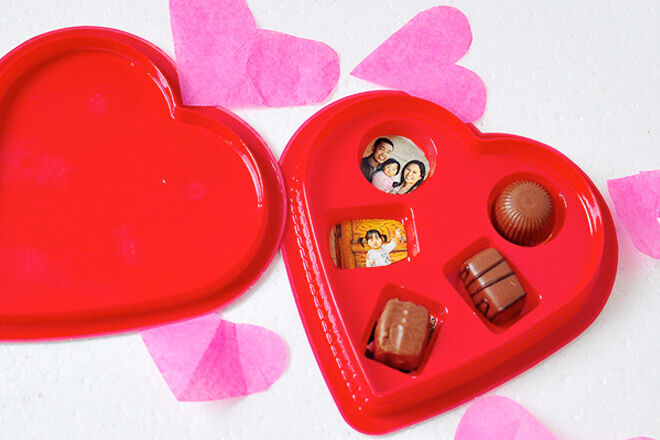 This is a simple way to give the traditional box of chocolates a personal touch. Open up the packet and remove the chocolates. Step two: do not eat! Instead, print off family photos, cut them to size and push them inside the holes. The replace the chocolates (don't forget this bit!) and re-package. The recipient will get a little surprise every time they reach for a treat. Idea and image via The Cheese Thief
8. Curly heart garland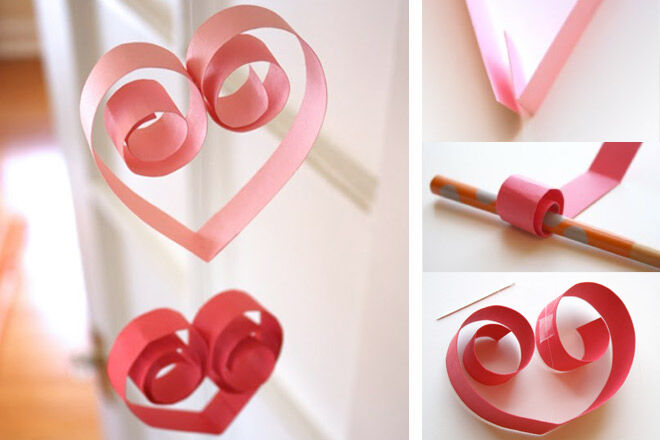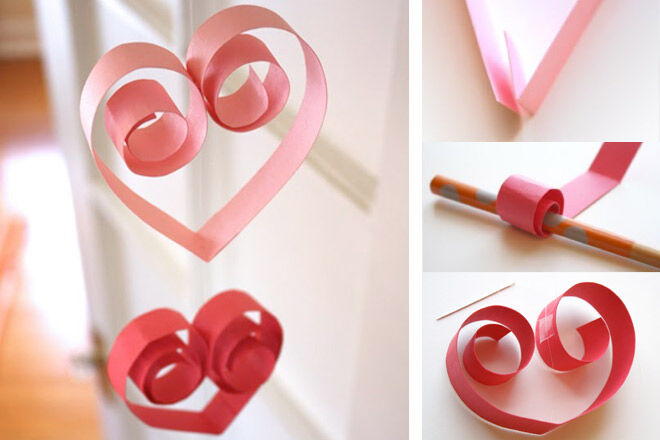 This is a very simple garland that kids can help with – they'll enjoy rolling up the paper to create the curly hearts. Get the tutorial at How About Orange.
9. Cupid's arrow cupcakes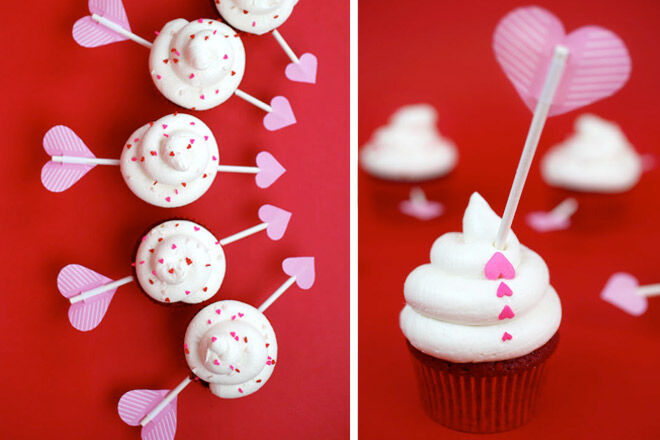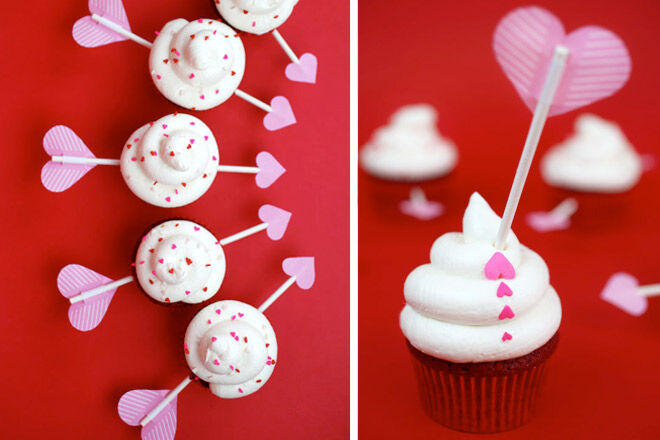 Mmmmmm! Whip up a batch of red velvet cupcakes and then use these free printables to create arrows to pierce your delicious baked goods. Recipe and printables available at Bakerella
10. Love rocks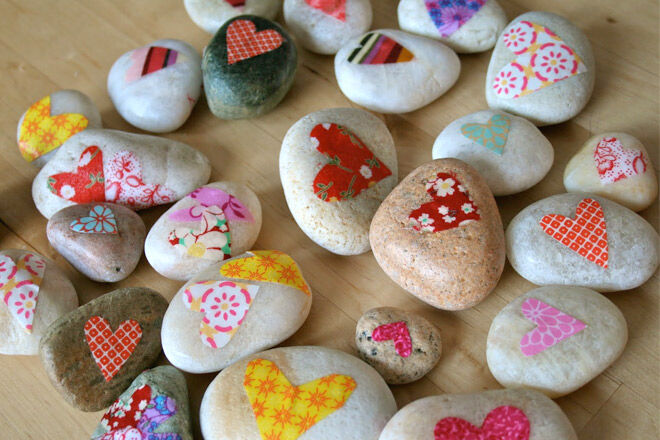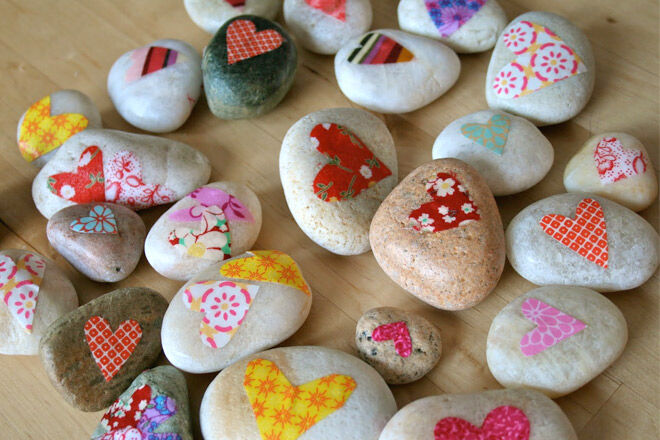 Let kids splodge away with craft glue, sticking fabric or paper hearts to rocks. Then write messages to loved ones underneath or draw pictures (or scribbles!). See the instructions and images at Red Bird Crafts
11. Valentine's scratch cards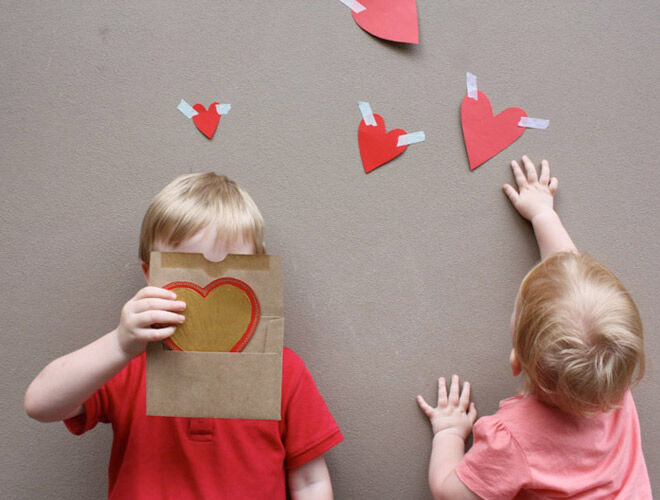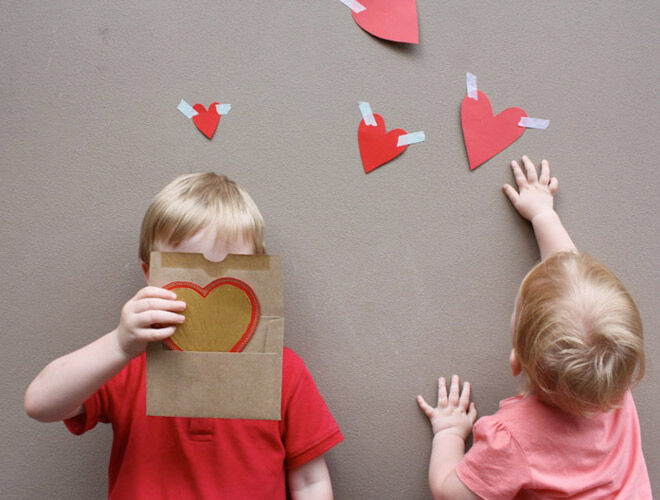 Love is the greatest prize of all! Kids will love making these cards, or receiving them and scratching off the gold paint to reveal the message. Tutorial and images via Bloesem Kids

12. Paper fortune cookies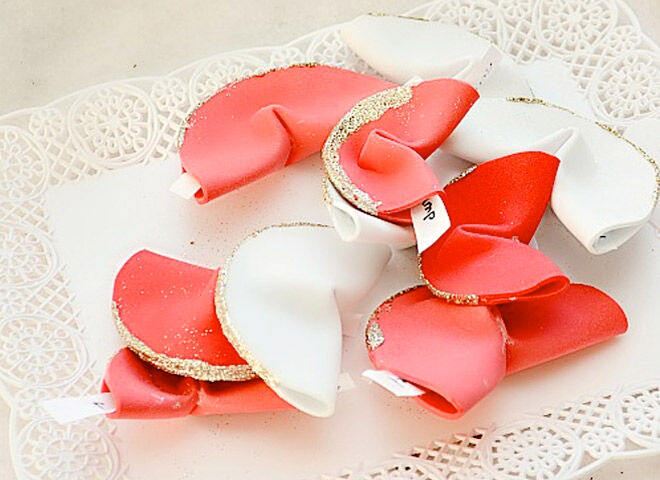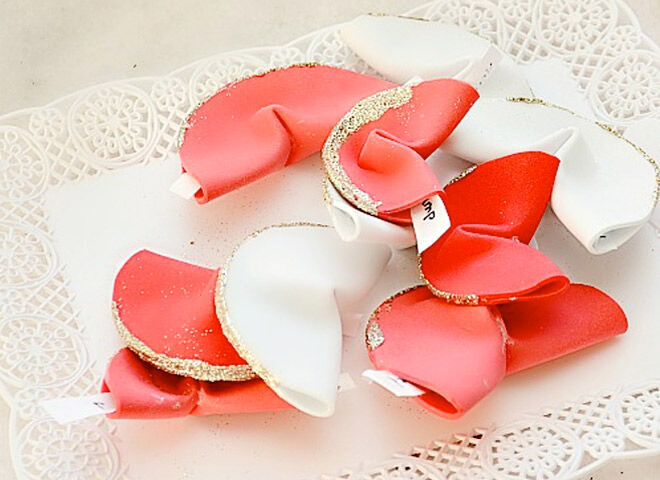 Wish your friends and family all the love and luck in the world with these homemade (non-edible!) fortune cookies. Make personalised messages to place inside and use circles of foam or paper glued and 'pinched' to form the iconic fortune cookie shape. See the tutorial at Nellie Bellie