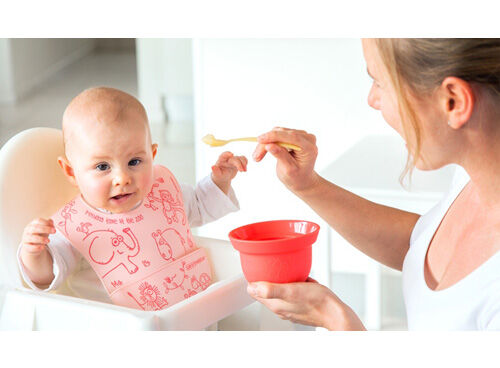 Good news! WeanMeister (makers of the awesome Freezer Pods for baby food) have now completed your mealtime setup with two clever new feeding essentials.
Multi-talented AdoraBOWLS are about to become your go-to solution for defrosting baby food portions, storing snacks or keeping leftovers fresh for tomorrow. They're made from soft silicone and are microwave, dishwasher and freezer safe, with an ingenious suction lid. We predict you'll be using these handy bowls well beyond the baby stage!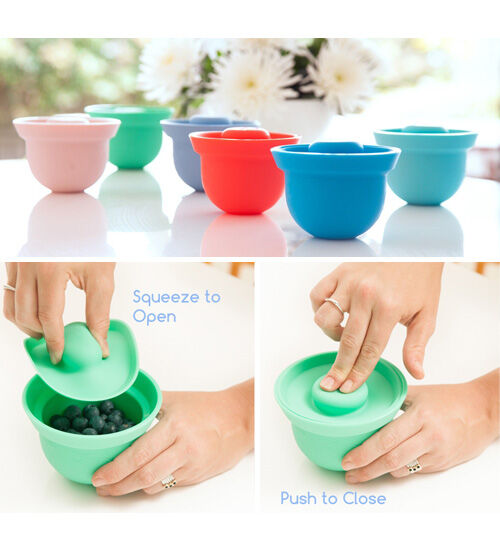 Match them up with EasyRinse Bibs, featuring a cute 'Feeding Time at the Zoo' motif. The built-in crumb catcher keeps missed morsels off the floor while the wipe-clean surface is bacteria resistant.
Available from MiniHippo – AdoraBOWL 2-pack $21.95 / EasyRinse Bib 2-pack $20