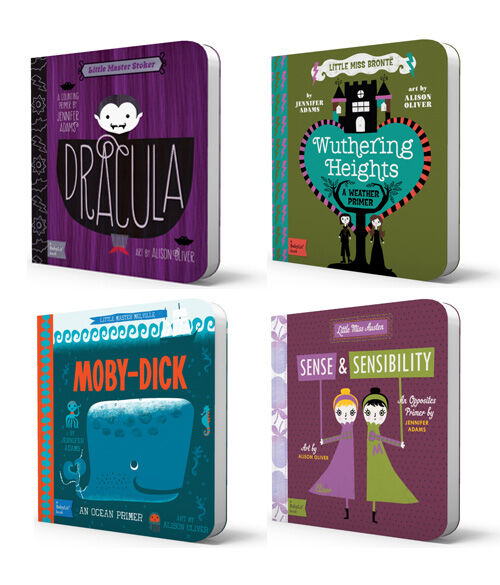 Bookish babes now have a new set of titles to pore over in the BabyLit series.
We fell in love with these gorgeous board books when we first discovered them last year. Using pared-back imagery and symbols from famous literary works, BabyLit books transform classic tales in to simple educational primers.
Now you can count with Dracula (of course!), discover opposites with Sense & Sensibility, learn about the weather from Wuthering Heights and discover marine life through Moby Dick. What better way to impress the grandparents by telling them your baby is already reading Austen? Look out for a cute range of totes, wall art, soft toys and buttons coming soon too.
Available from The Book Depository