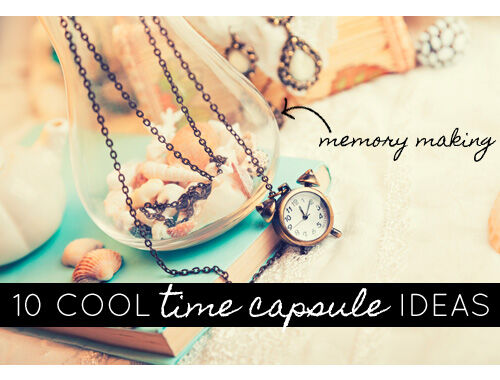 We live in a digital age where your life is more likely to be recorded on Facebook and Instagram than in physical form. But why not try memory-making the old-school way?
Here are 10 cool ideas for creating time capsules full of treasures to make you misty-eyed in years to come!
1. Birthday time capsule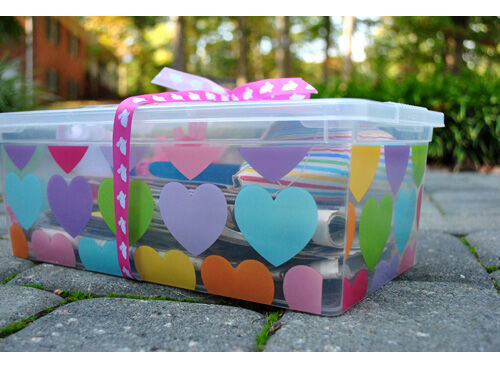 John and Sherry from Young House Love made a time capsule for their daughter on her first birthday, to be opened on her 18th. As well as a newspaper from the day and notes from well-wishers, they included party favours, cards and accessories to give the flavour of the event. Read more at BabyCenter.
2. Holiday memory jars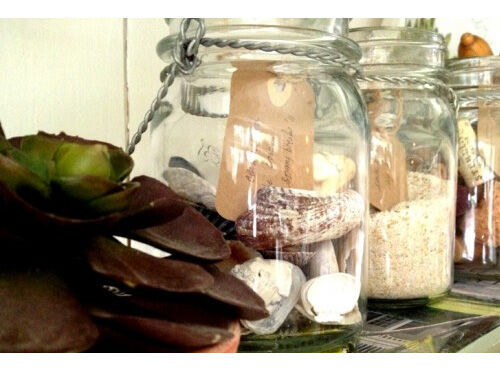 Time capsules don't necessarily need to be buried or hidden away. Save your holiday memories by placing ticket stubs, shells, souvenirs, photos and notes in glass jars and label then with kraft tags. (via The Daily Five)
3. Paint tin time capsule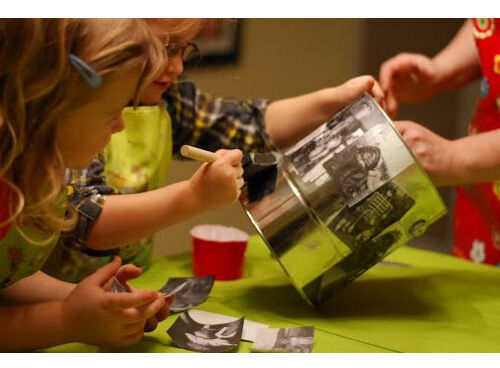 Jodi at Meaningful Mama suggests making an annual time capsule reflecting on the year that has passed. Buy an unused paint tin from the hardware store, then let the kids help you decoupage the outside with photocopies of family photos. Fill it with kids' artwork, notes, toys, crafts and more. Then write the year on the lid with permanent marker, and seal it up! Read more about this idea here.
4. Shadow box memories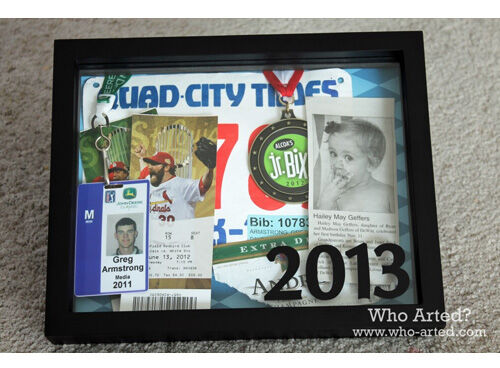 Put your memories on display with this wall-mounted version of a time capsule made by Becca at Who Arted? She suggests lining the frame with decorative paper before filling it with keepsakes, then placing stickers representing the year on the outside of the frame. See more here.
5. Sealed surprises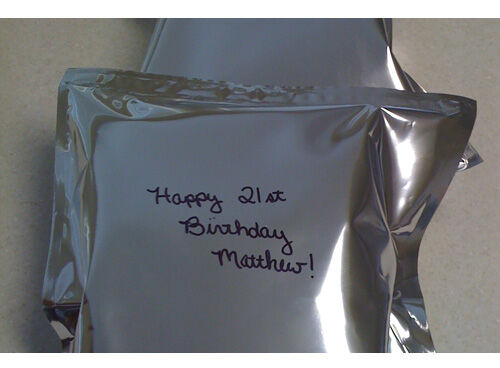 This idea from Trendy Mom Reviews involves sealing up your treasures in a food pouch, to be opened on milestone birthdays. Buy a hand-held bag sealer like this one and there will be no peeking before the designated opening date!
6. Instagram poster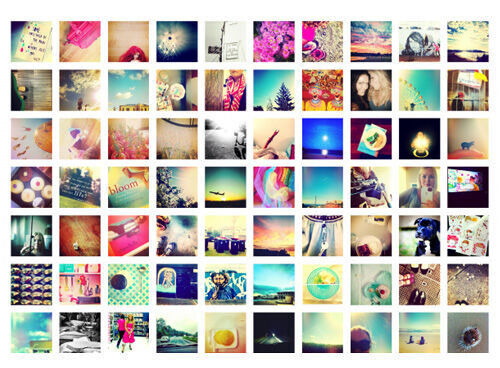 So this is more of a photo project than a time capsule, but it's still a great way to save and store digital memories that might otherwise get lost over time. Fat Mum Slim shows you how to use Printsgram to create a collage poster of your Instagram photos here.
7. Wedding day time capsule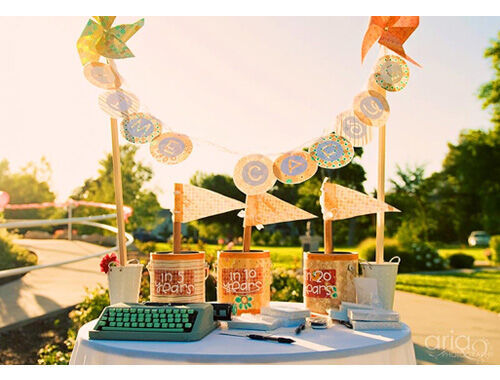 Have wedding guests contribute advice and predictions that can be sealed up and then opened up on your 5th, 10th and 20th wedding anniversaries. See more inspiration from this wedding at Utah Bride Blog (photography by Aria Photography).
8. A lamp full of pocket prizes
This lamp is filled with all the things the owner's mother found in his pockets while doing his laundry as a child. Before washing his clothes, she emptied her son's pockets and placed the items in a jar. Then years later had them sealed in to a glass lamp base and presented it to him when he got married. Tears all round! (via Reddit)
9. Buried treasure
If you want to go the traditional route and bury your time capsule, Dollar Store Crafts has a few tips – including using a durable plastic container with a gasket for an airtight seal. They also offer useful advice about where to hide your capsule and how to ensure you can find it again! Read more here.
10. Leaving your mark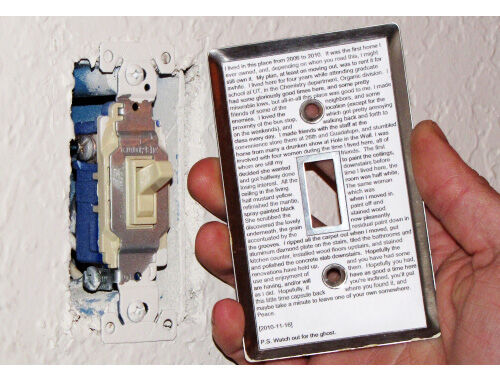 A time capsule doesn't always have to be something for you to look back on in your own lifetime, it can be a way to leave your mark. If you're building or renovating, why not leave a few hidden treasures behind for future generations to discover? Ideas include sealing a time capsule up inside a wall or leaving a note typed in tiny font behind a light switch. You can download a template for the light switch idea at Make.