JJ Cole Swag Bag Nappy Bag

Once you're a mum, your nappy bag goes with you everywhere, so you have a great excuse to ensure it's as glam as possible (just think of the cost-per-wear!) This chic hobo-style nappy bag from JJ Cole is spacious, stylish and special. Cool graphic fabrics and metallic touches complement a Tardis-like space filled with handy compartments and zippered pockets. It comes with stroller attachments, change pad and wallet, and the side pockets are insulated for baby's bottle.
JJ Cole Swag Bag Nappy Bag available from Owl Baby – $129.95
KIRSTiN ASH Bespoke Fine Jewellery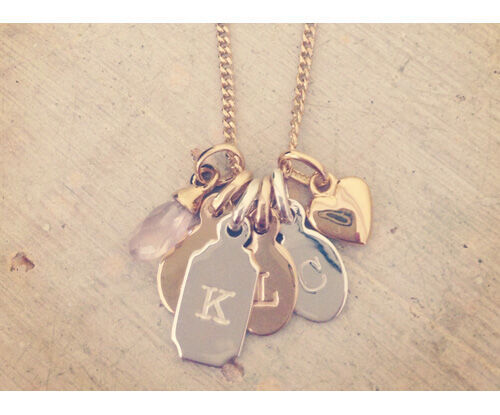 This beautiful, delicate jewellery range from KIRSTiN Ash makes it easy to create a stunning bespoke necklace full of meaning and sentiment. Mix your own selection of hand-stamped letters, gemstones, Swarovski crystals, and charms to make a unique piece that will hold a special place in every mum's heart. Layer precious sterling silver, rose gold vermeil and gold vermeil for a stunning boho look, and add a chain or coloured cord to complete your gift.
Bespoke Fine Jewellery available at KIRSTiN ASH – letters priced from $26, charms from $18.
Suck UK Cookie Stamps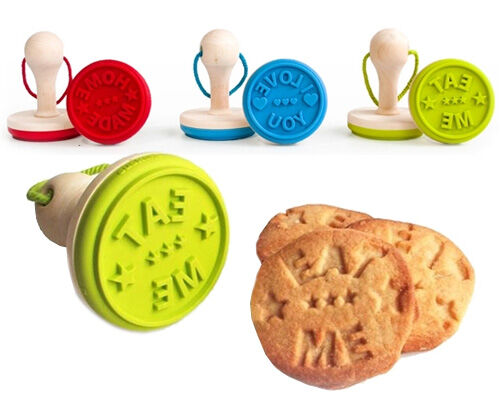 For mums who love to whip up a batch of homemade love in the kitchen, these adorable cookie stamps are a cute way to personalise those tasty morsels. Emblazon your cookies with 'Eat Me' for an Alice In Wonderland Moment, brag a little with the 'Home Made' stamp or convey sweet nothings with 'I Love You'.
Suck UK Cookie Stamps
Kikki.K Homewares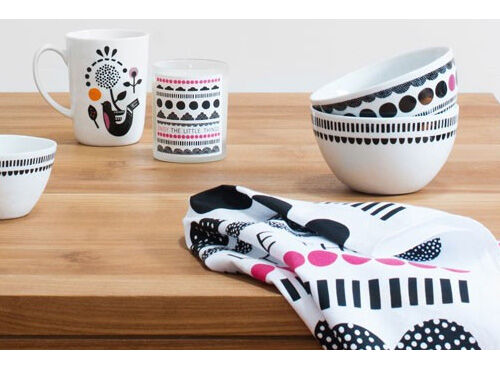 Not content with creating adorable and practical stationery, Kikki.K has now branched out in to homewares, and the result is pared-back Scandinavian style, punched up with pops of colour and gorgeous graphic motifs. Choose from mugs, candles, tableware, umbrellas and even dish cloths! Now your Mum's whole life can be as stylish as her home office.
Svenska Hem homewares available from Kikki.K – priced from $4.95
Nest Accessories Custom Bus Scroll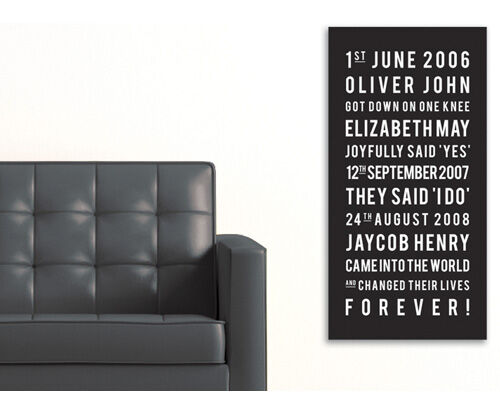 We love this playful take on the bus scroll trend that tells a personal and touching story. You can customise this Nest Accessories canvas with anything you like: suburbs you've lived in, places you've travelled, or the birth dates of your children. Chose from a huge range of background colours to match your space.
Custom bus scroll canvas print available from Nest Accessories – priced from $50
First Aid For You – Group First Aid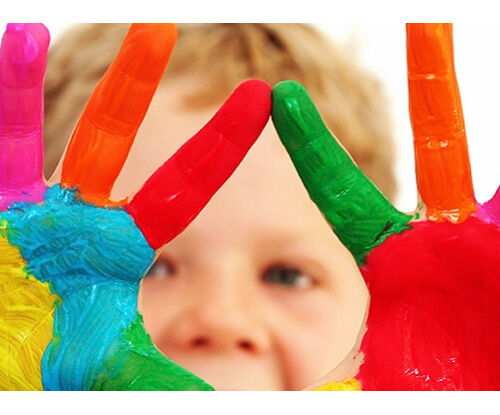 The best gift any mum can ever get is safe, healthy, happy children. First Aid For You offers first aid courses in your own environment (meaning they come to you!) Gather up parents, grandparents, aunties and uncles for a family session covering the essentials of managing child-related emergencies – including CPR, choking management, allergic reaction management and more. Knowing the whole family is trained to protect the most precious members of your clan is a truly thoughtful Mother's Day present.
Contact First Aid For You to organise a session
Eternal Creation Silk Pyjamas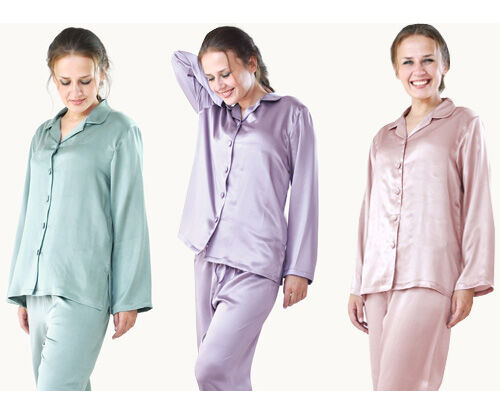 This delectable silk sleepwear is definitely a cut above the usual Mother's Day fare! We can imagine slipping in to these floaty PJs in preparation for a wonderful weekend sleep-in, followed by breakfast in bed, of course. Eternal Creation's 100% silk pyjamas are hand made by Tibetan tailors in their fair trade workshop, so you can rest easy knowing your Mother's Day gift has also made a positive difference in people's lives.
Silk pyjamas available from Eternal Creation – $189
Micador 'Collected & Co' Stationery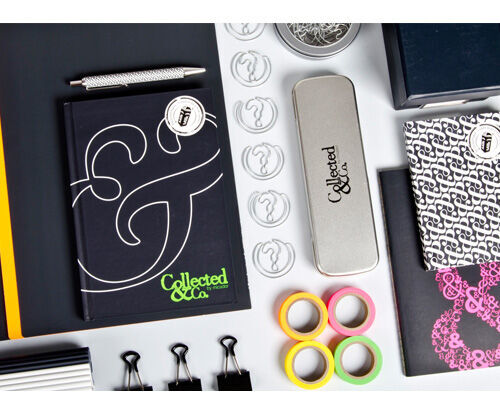 If Pinterest has taught us anything, it's that we all want to be more organised and more creative! Micador's new Collected & Co range of designer stationery has everything Mum needs to create a beautifully organised home or workspace, with a personalised twist. Start with boxes, notebooks, pens and folders (in either modern white, urban grey, or natural). Then customise them with stick-ons, accessories, tape and clever DIY tutorials.
Micador Collected & Co stationery available from Big W and Micador – priced from $2
Belly Art Baby Footprint Ceramic Mugs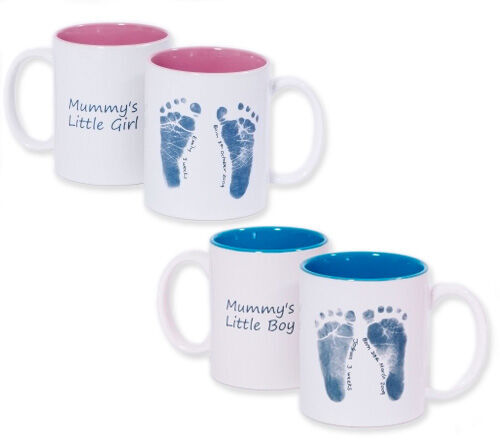 Babies grow so fast, it's hard to believe their little hands and feet were ever so tiny. Luckily, Belly Art can preserve the memory for you with these gorgeous ceramic mugs. Simply take an impression of baby's footprints using the special no-mess inkless print kit, and return it to Belly Art. They'll then create your mug complete with a personal message, so Mum can be reminded of her tiny bundle every time she takes a well deserved tea break! (Note: To ensure Mother's Day delivery, Belly Art will need to receive your prints by Monday 6th May for Victorian customers, or Wednesday 1st May for elsewhere in Australia).
Baby footprint ceramic mugs available from Belly Art – $28
Golden Door Health Retreat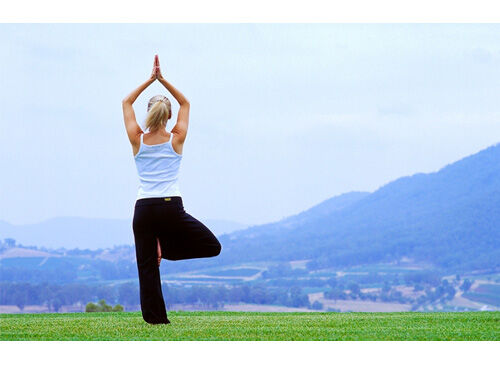 What's better than a massage voucher or a mani-pedi? How about a week filled with tai chi, guided walks, gourmet food, natural therapies and spa treatments? Take your pampering gift up several notches with a rejuvenating trip to a Golden Door Health Retreat, located in NSW's Hunter Valley and Queensland. Promising total wellbeing and lasting results, this deluxe gift will give Mum back her mojo. If you're on a slightly smaller budget, book a treatment at one of their day spas instead.
Read more at The Golden Door
Pratty's Mummy's Tummy Herbal Tea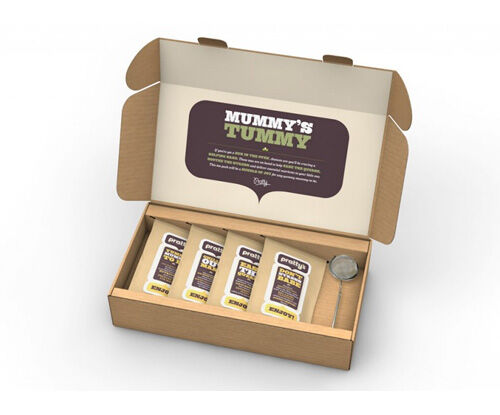 Pratty's delicious assortment of herbal teas for mums-to-be will help ease the quease, soothe the stress and deliver essential nutrients to their little one. This gift pack contains a range of specially blended brews for all stages of pregnancy and beyond, including a tea full of essential pregnancy nutrients, a tea to help morning sickness, a nourishing breastfeeding tea, and a de-stress blend for inner calm once baby is born. All boxed up with a mesh ball tea strainer for the perfect expectant mum gift.
Pratty's Mummy's Tummy Herbal Tea pack available from Belly Beyond – NZ$39.90
Fresh Words Market Inspirational Prints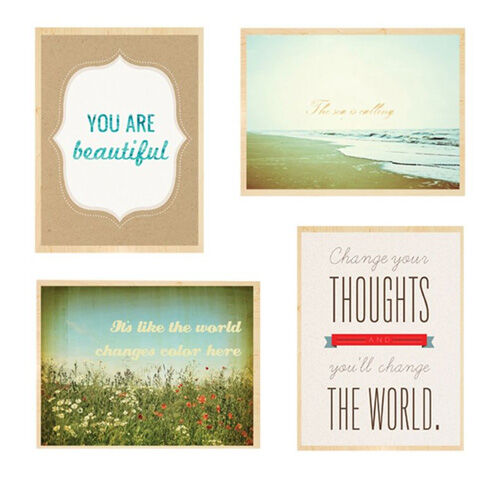 Mums make their kids soar. They nurture, support, teach, encourage and fill their little ones with love and confidence. But mums need their affirmation tank filled up too! This collection of inspirational quotes and images from Fresh Words Market will brighten up any home and give Mum the daily lift she needs to keep on keeping on.
Fresh Words Market wall art available from Zanui – priced from $34.95
Veggie Smugglers Cook Books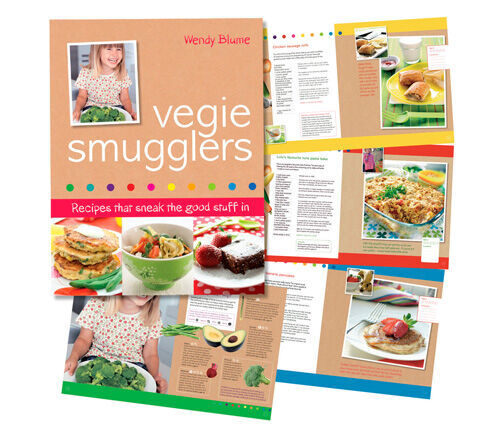 Most mums would love to wave a magic wand over their kids and get them to eat healthy dinners without complaint. Well, this awesome gift could grant that wish! Veggie Smugglers cook books and meal planners solve mealtime dramas with loads of kid-friendly recipes, nutrition facts, buying guides and no-fuss tips on how to improve eating habits. There are two hard-copy books, each containing 60 essential recipes, plus e-books and meal planners to download. Check out the great-value bundle packs for a practical gift that will be used every day.
Available from Veggie Smugglers – Hardcopy cook books $29.95 each, downloadable meal planners from $4.95
Ready2Roll Pregnancy Body Pillow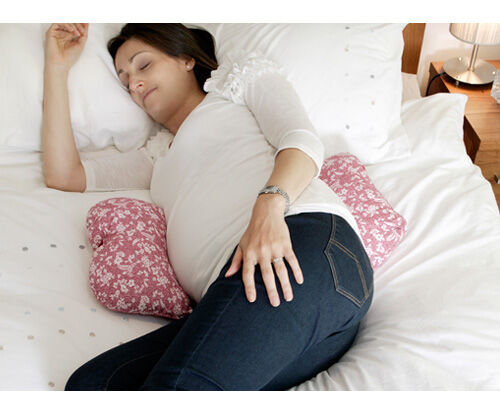 Ahhhh, the gift of sleep – what's better than that? Invented by a mum of five, the Ready2Roll pregnancy pillow gives expectant mums a good night's rest with its unique design, which cradles the sleeper and supports both bump and back. Unlike a full-length body pillow, there's no need to reposition the Ready2Roll pillow when you turn over. It also can't fall off the bed, meaning you get a more restful, uninterrupted sleep. The adjustable midsection allows for your growing belly and the pillow's compact size means it can be easily taken on holiday. Hello, babymoon! Watch the video to see how it works.
Pregnancy body pillow available from Ready2Roll – $79.95
'Best Mum Ever' Maternity T-shirt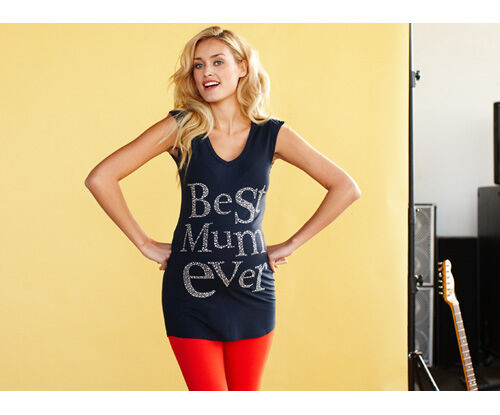 This comfy jersey maternity t-shirt from Queen mum sends the message loud and clear: Best. Mum. Ever! Lettered with tiny stardust studs and featuring a flattering shape and cap sleeves, this t-shirt will make any mum-to-be feel loved up and worth a million dollars. What pregnant woman wouldn't want that?
Queen mum 'Best Mum Ever' Maternity T-shirt available from Queen Bee – $89.95
Gorgeous Glossy Mags from iSUBSCRIBE

The excitement of seeing a rolled-up tube of glossy loveliness poking out of your mailbox every month cannot be underestimated! Whether it's fashion, indie culture, interiors, gardening or travel that floats her boat, stop scouring the shops for that elusive gift and instead deliver her a monthly dose of inspiration. iSUBSCRIBE offers a plethora of magazine subscriptions, including elusive local and international glossies, or gift vouchers if you just can't decide.
See the full range of magazine subscriptions at iSUBSCRIBE
Butter LONDON Nail Polish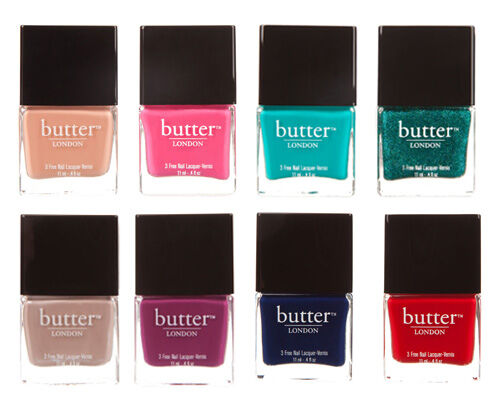 Treat your mum with the latest cult beauty buy in the form of gorgeous nail lacquers from butter LONDON. Feted by fashion designers and famous for turning catwalk trends in to hip nail colour palettes, Butter London now injects a bit of quirky British cool in to bathroom cabinets the world over. And with names like 'Tea With The Queen' And 'Primrose Hill Picnic' they're as English as tea and crumpets.
butter LONDON nail polish available from The Iconic – $40 for a two-pack
Cool Tech Cases from The Dairy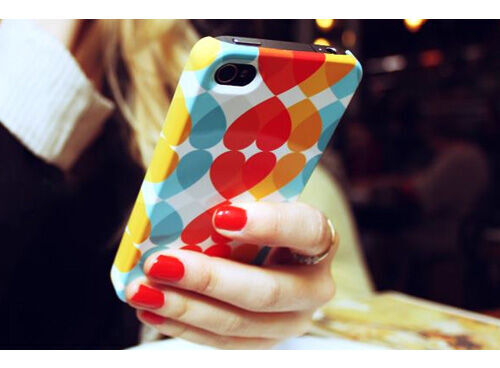 Smartphones and iPads have fast become parental saviors, and Mum's tech treasures deserve a cool makeover. These creative cases from The Dairy come in a huge range of offbeat styles and are ready to give your Apple, Samsung or HTC products some love and protection. If there's nothing that takes your fancy on the site (which is almost impossible) then you can always design your own.
Available from The Dairy – priced from $35
Bathroom Beauties from Citta Design
Each season, New Zealand's Citta Design takes inspiration a different world city, and this winter the British capital reigns true. Inject some London love in to Mum's bathroom with pampering products in rich tweeds, funky houndstooth and perfect paisley, accompanied by heady scents such as Clementine, Sweet Jasmine, Sandalwood & Rose.
Available from Citta Design (shipping to NZ only) or see Australian stockists here.